First Annual Power Plays Gift Guide
There's something in here for everyone who loves women in sports. (So, everyone that matters.)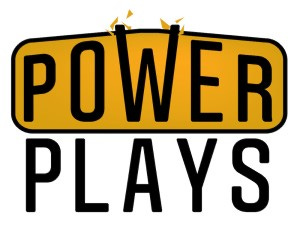 Hello! Welcome to Power Plays, a no-bullshit newsletter about sexism in sport that arrives right in your inbox every Monday, Wednesday, and Friday.
Sign up right now, so you don't miss another issue.
I'll be back with the news and analysis next week, but for today's edition, I'm doing something a bit different: Compiling a holiday gift guide for everyone in your life who wants to support women in sports.
I asked for recommendations, and was absolutely FLOODED with responses. You all are incredible. I've done my best to synthesize and organize all the information, and I think this is going to be an incredibly useful newsletter to bookmark — after all, we all need gifts when it's not December, too!

First, a quick note from me. Since we're talking about giving in this newsletter, I should mention that within the next couple of months, Power Plays will start having subscriptions. There will always be one newsletter per week that will be free for everyone, but to get all three per week, you'll have to pay a small fee. That's how I plan to keep Power Plays going.
In the meantime, please keep reading and sharing.

I've organized this into five categories: Reading, merchandise, media, tickets, and direct support. But honestly, there's a little overlap in every category. For example, a lot of media and non-profit organizations have merchandise, too. So be sure to read carefully; I will mention everywhere there's merchandise, so it's easily searchable.
Alright, here we go. Happy giving!
Things to Read
**All of these links are IndieBound.org, which lets you search for the book at your local indie bookstore. I understand if Amazon is the only way you can get some of these books, but try to go the indie route first!**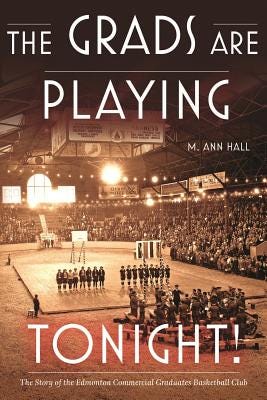 The Grads Are Playing Tonight!: The Story of the Edmonton Commercial Graduates Basketball Club (M. Ann Hall)
I had no clue about this story before a reader alerted me to it, and now I cannot wait to devour this book and learn more about history. Buy this if you want to read about one of the best basketball teams ever, a Canadian women's team that has the most victories in the history of North American sports. (!!)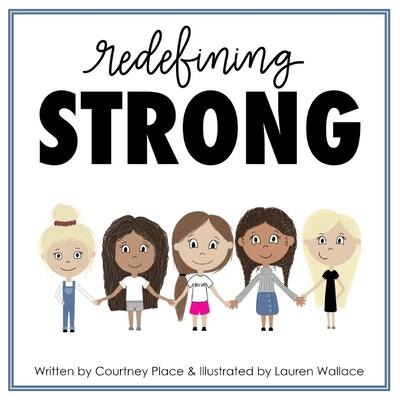 Redefining Strong (Courtney Place and Lauren Wallace)
A children's book that follows five collegiate female athletes and the obstacles they faced in their athletic careers. It's inspirational, and perfect for young kids of all genders.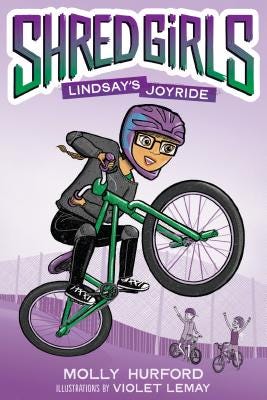 Shred Girls (Molly Hurford, Violet Lemay)
I'm obsessed with this, and not just because the main character has an amazing, perfectly-spelled name. It's about girls falling in love with biking! This is the first book in the Shred Girls series, about Lindsay's journey to self-discovery through friendships and BMX riding.
Shred Girls also has a website with real-life stories on it, and merchandise.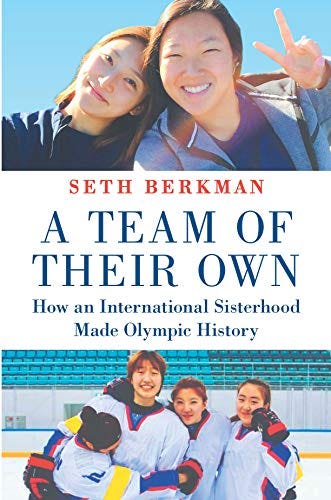 A Team of Their Own: How an International Sisterhood Made Olympic History (Seth Berkman)
One of my favorite reads of the year. The official description is, "The inspiring, unlikely story of the American, Canadian, South Korean and even North Korean women who joined together to form Korea's first Olympic ice hockey team." It'll have you deep in your feelings, in a great way.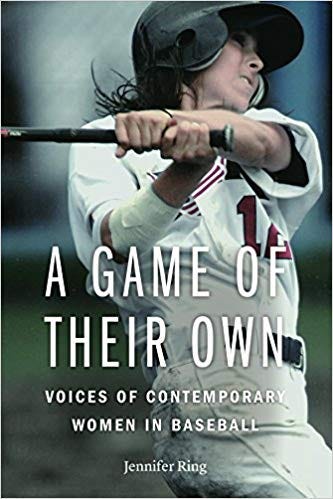 A Game of Their Own: Voices of Contemporary Women in Baseball (Jennifer Ring)
Women in baseball. Need I say more? A comprehensive look at a sport that the patriarchy is still stifling.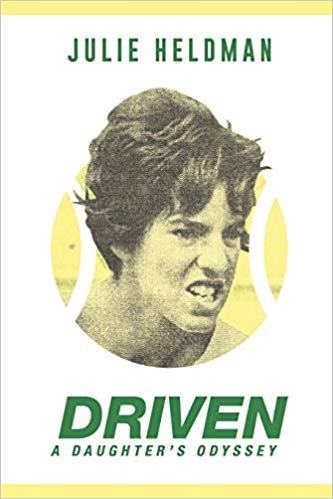 Driven: A Daughter's Odyssey (Julie Heldman)
I talked with Julie Heldman, one of the WTA's original nine players, back for one of the first Power Plays newsletters. Her book is about the founding of the WTA, but it's also an intimate look at mental health and complicated family relationships. There's truly something in there for everyone.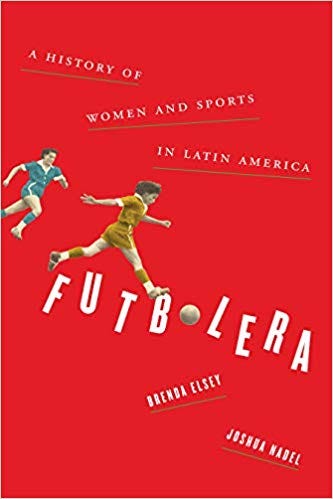 Futbolera: A History of Women and Sports in Latin America (Brenda Elsey, Joshua Nadel)
Another history lesson. Lucky you! This is a phenomenally written and researched dive into the systemic sexism faced by female athletes in Latin America, and the ways they've worked to topple it. It's riveting. (TRANSPARENCY NOTE: Brenda is one of my co-hosts on my feminist sports podcast, Burn It All Down. I am biased. But I am still right about this.)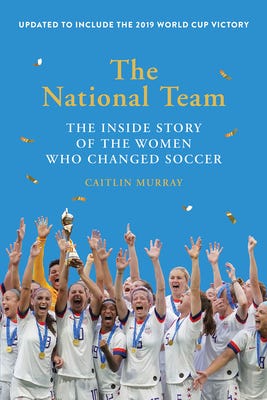 The National Team: How the US Women's Soccer Team Dreamed Big, Defied the Odds, and Changed the Game (Caitlin Murray)
Who wasn't obsessed with the Women's World Cup this year? This book does such a good job telling the story of the history of the USWNT — I learned so much I didn't know. And the fact that it's now been updated to include the 2019 World Cup victory means it's the absolutely perfect gift to give for the holidays.
Other recommendations: Manchester City Women: An Oral History (Gary James); In These Girls, Hope Is A Muscle (Madeleine Blais); Curveball: The Remarkable Story of Toni Stone, The First Woman to Play Professional Baseball in the Negro League (Martha Ackmann); Never Say Die: The Hundred-Year Overnight Success of Australian Women's Football (Fiona Crawford, Lee McGowan); The Miracle Season (Kathy Bresnahan)
Tickets to buy
Okay, so, this might be the most important part of this guide. Because, let's face it, in-person experiences are the best gift to give, and it's IMPERATIVE that we all show up to women's sporting events so that, you know, they get to keep happening!
It's also the hardest to compile, because, I mean, I don't know where you all live! But here's an overview. (And yes, I know this is going to be very U.S.-centric. But if you don't live in the U.S. or Canada, still check out the LPGA and WTA schedules I have linked below, and just do a little looking locally to see what you can support!)
For the WNBA, go to the website for the team that you're closest too, and see if they're selling any tickets yet. Holiday packages are definitely fun. The Washington Mystics are selling a Championship Holiday Bundle, which includes two lower-level tickets to any 2020 home game AND an exclusive championship t-shirt for ONLY $49!! That is an INCREDIBLE deal, that everyone in the DMV area should snatch up.
The USA Women's Basketball National Team's college tour is continuing on January 27 against Connecticut, and on February 2 against Louisville. You can buy tickets here.
The National Women's Hockey League (NWHL) is in-season right now. If you are in or near Boston, Buffalo, Connecticut, New Jersey, or Minnesota, you should buy tickets to a game immediately. They're all on the weekends, and they're so much fun to attend.
You can also be a NWHL Ticket Ambassador and buy tickets for others if you can't attend in person.
Meanwhile, the Professional Women's Hockey Players Association has a few events over the next month or so, including the next stop on the Dream Gap Tour on January 11 and 12 in Toronto.
The Canada vs. USA women's hockey Rivalry Series begins next weekend, and has five games in the United States and Canada in the next two months.
It's too early to buy NWSL tickets, but bookmark this page so you can revisit. And check with your local team to see if there are any holiday specials.
And the USWNT (soccer edition) will be back in action in late January and early February for the CONCACAF Women's Olympic Qualifying Tournament in Houston, Texas.
If you're looking to take a loved one — or yourself! — on a big women's sports trip this year, you can already buy tickets for the 2020 Women's Final Four in New Orleans on April 3-5; and the 2020 Women's College World Series, which is in Oklahoma City from May 28-June 3.
If you can't wait that long for championship-level excitement, the Women's Soccer Championship is this weekend, December 6 and 8, in San Jose, California; and the Women's Volleyball Championship is December 19 and 21 in Pittsburgh. (You can find out more information on the first two weekends of the volleyball tournament here — see if a school near you is hosting!)
While we're at it, here's the 2020 LPGA calendar and the 2020 WTA schedule to peruse, and see if there's anything closeby. (The best women's-only tennis tournament is the Volvo Car Open in Charleston, South Carolina, and if you can make it there in April, do it.)
Look, I know I'm forgetting things, but just be proactive. I promise there are women's sporting events you can attend in your area, even if they're on the high-school or college level. It doesn't have to be Division I or professional to have an impact. Instead of taking your nieces and nephews to a movie, take them to a women's basketball game, where they don't have to be silent the whole time.
Are you broke yet??!!
Things to Wear
First off, I LOVE this from Power Plays reader Megan Sparks, who has made merch with the simple saying, "Watch Women's Sports." All the money she makes will be donated to the Women's Sports Foundation.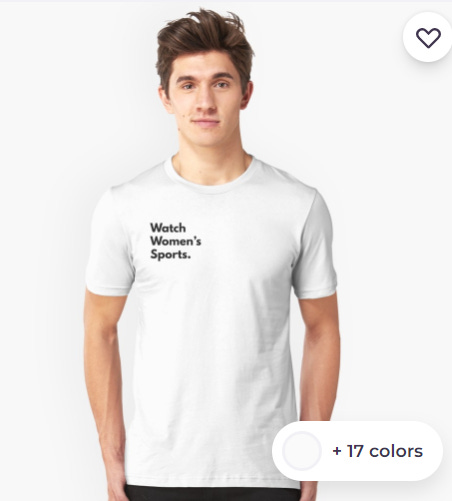 Represent has some incredible merchandise for women's sports. Their USWNT stuff is great — I might already have the "Dunn Did It" shirt in my virtual shopping cart — but their Marina Mabrey shirt is my favorite.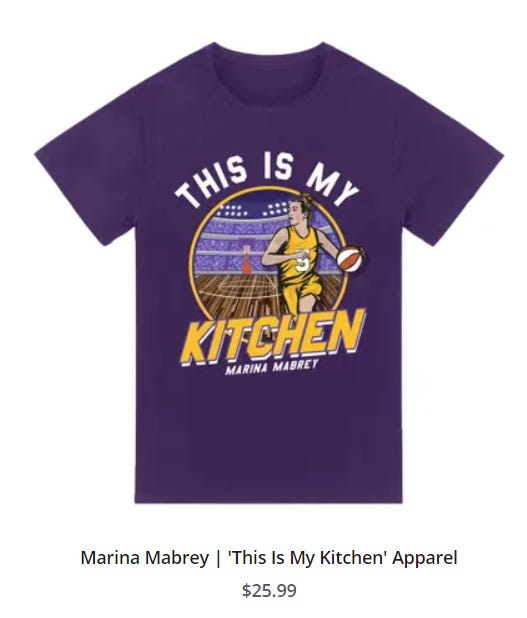 Softball star Lauren Chamberlain is selling "Whole Lotta Body" and "A Lil' Tummy Never Hurt Nobody" t-shirts on her website, and yeah, I had to give those some kudos.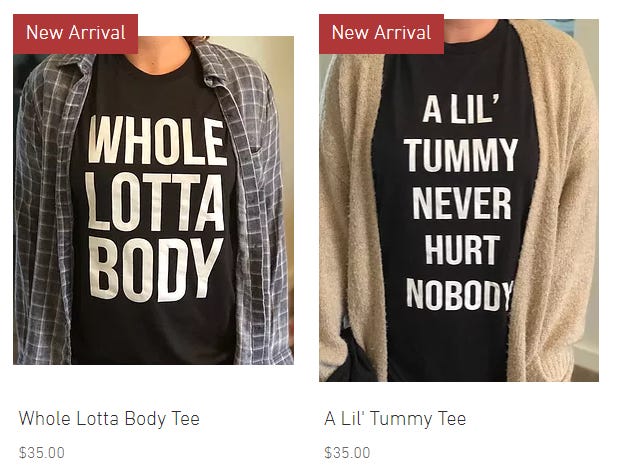 Pole Vault Power sells phenomenal custom washi tape, and uses the proceeds to help her travel to track meets and meetings.

I've talked about my love for BreakingT in Power Plays before, and no gift guide would be complete without them. There's a USWNT mug that says, "And That's The Tea." There are Rapinoe/Bird 2020 hoodies. There's a "Viva Liz Vegas" shirt.
But this one is my favorite. For obvious reasons.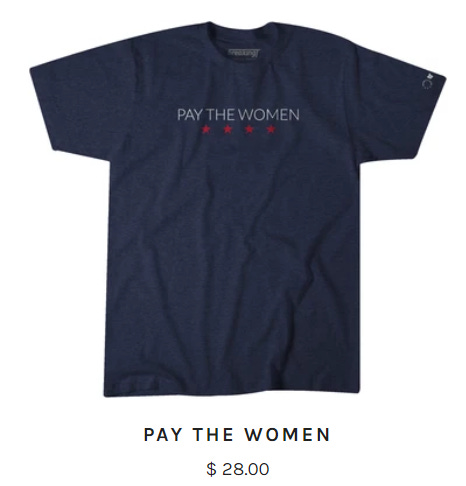 Ballher is partering with WNBA legend Tamika Catchings, and between now and December 31, 2019, every Ballher shirt sold helps fund brand new uniforms for girls high school basketball teams in need. Pretty incredible.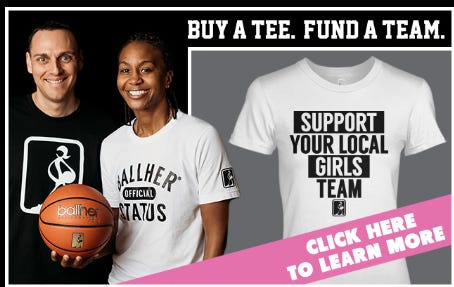 Playa Society has a plethora of great merch with its iconic logo, but right now, I'm really feeling the socks. (Maybe I just want to mix it up?)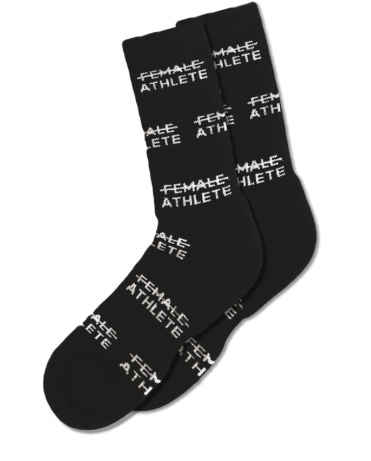 Okay, I mean, we all have to buy this "Smash the Patriarchy" shirt from Unusual Efforts immediately. I really thought I was done adding t-shirts to this list, but I am not, because this is just TOO PERFECT.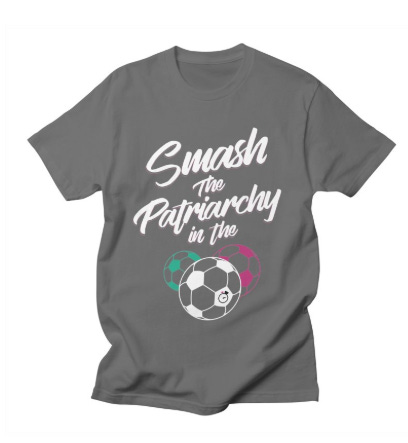 Other recommendations: Aces of Spades apparel, by NWSL player Jane Campbell; SoccerGrlProbs; DC Girls Baseball; the U.S. Deaf Soccer Women's National Team has an Etsy store.
Also, while we know that no leagues provide as much merchandise as we want, it is important to support what is there. The Sky Show CHI has put together a phenomenal list of all the places to get official WNBA merchandise. Here's everything from patches to tights to frisbees for the Premiere Ultimate League. The National Pro Fastpitch store is great. This NWSL article takes you to each team's uniform store. Here's the link to buy official NWHL merchandise, and here's where to shop for team-specific jerseys.
Also, this is a great twitter thread with how you can find merchandise from the local NWSL supporters groups.
Oh! And I can't forget that SheIs — a collective of women and men across the sports world working to grow women's sports — has its own gift guide, which includes fabulous #WomenWorthWatching merch.
Media to consume and support
Everyone still with me?!
Okay, here are some independent sports media you should support — either about women's sports, or run by women in sports.
The Victory Press, an independent publication dedicated to women's sports and intersectional feminist issues related to sport. All of their coverage is amazing — I particularly rely on their hockey coverage to fill my own knowledge gaps — and they have a Patreon.
The IX Newsletter is essential reading for all women's sports fans. Each day of the week, you get the latest news and analysis about one women's sport, directly to your inbox. Soccer Mondays, Tennis Tuesdays, Basketball Wednesdays, Golf Thursdays, and Hockey Fridays. Subscribe so that you can get access to all of them, and never fall behind your women's sports news. (Transparency: I used to write Tennis Tuesdays, before I started Power Plays.)
HighPostHoops is a women's basketball site that is just overflowing with the latest news from all over the women's basketball world, written by some of the most brilliant reporters in the business. Support their patreon, please. (Transparency: I also used to write for HPH, which is how I know the people are so great.)
Her Hoop Stats is the absolute best resource for women's basketball statistics, a field that has been vastly underserved. A yearly subscription is only $20.
Equalizer Soccer is the best women's soccer website out there, and the WoSo fan in your life would love to get a subscription — it's only $5.50 per month, or $59 per year. A steal.
I co-host a weekly feminist sports podcast, Burn It All Down, with four other brilliant women in sports. We have a patreon that keeps us going, and we have fabulous merchandise. I promise if you like Power Plays, you'll love BIAD.
The Gist is a sports newsletter by women, for women. It's free, you just can support them by subscribing.
Other recommendations: The Founding 4 podcast about women's hockey, and host Erica Ayala's patreon; the Olympic Fever podcast, which is produced and hosted by two women; Hear Her Sports, a must-listen, and therefore a must-support; Unorthadox Gymnastics, a gymnastics newsletter from the great Dvora Meyers.
Direct giving
Okay, so last but certainly not least, here are a few places or people you can just give to directly, not because you want merch or you want to consume their content, but simply because you appreciate their work. What a concept!
The Black Girl Hockey Club does invaluable work to carve our a safe space for black women in hockey, and you should become a member to support her work.
One reader suggested: "People can earmark financial donations to Goods4Greatness to purchase equipment specifically for girls. Many girls from low-income areas don't play because they can't afford gear. "
Another reader said: "Any local girls' team. My daughter goes to a high school with a over 60% poverty rate. Getting donors and support for her swim and track team is like asking for people's kidneys. All the love and $ goes to boys!"
The Women Coaches Symposium takes place on Friday, April 24, 2020. You can sponsor someone's registration, which would be a phenomenal gift. Price information and registration info can be found here, and you can contact sweet006@umn.edu if you have any questions. This is a great gift for anyone in your life who is looking to get more involved in coaching or athletic administration.
Other recommendations: Equal Playing Field; Hidden Gem Soccer; The Sports Bra Project; Grindstone.

Friends, I hope you all enjoyed this, and that you will continue to refer to it in the upcoming weeks and months. There are so many people and projects worth supporting in here; and honestly, this is only the tip of the iceberg.
Please share, and hit the subscribe button.