Happy Juneteenth!
Here's a round-up of virtual celebrations held by women in sports you should attend.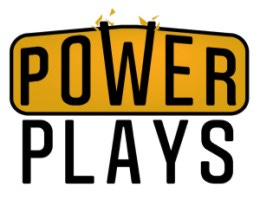 Hi, friends. Happy Juneteenth! For today's newsletter — which I have made free for all — I have rounded up a few events being held by women in sports to celebrate Juneteenth. They're all virtual, so there's really no excuse. If there are additional virtual events you want to highlight, please include in the comments.
First and foremost though, I want to highlight this piece by Brittany Spanos at Rolling Stone, "Here's How to Demand Justice for Breonna Taylor." It's unconscionable that the cops that killed her while she was sleeping haven't been arrested and charged, and that only one of them has been fired. The link provides concrete actions you can take to help demand justice. I hope you will spend a few minutes today or this weekend writing letters, signing petitions, and spreading the word.
Additionally, perhaps, like me, you did not grow up receiving a robust education about Juneteenth. I'm still learning, and always will be. Here are a few articles and podcasts that I've read/heard recently that have been particularly informative:
If there are other articles or podcasts or books on Juneteenth (or Black history in general) that you recommend, please drop in the comments.

New York Liberty panel featuring Layshia Clarendon; 6/19 *TODAY* at 3:00 p.m. ET
I know I am not giving you all much of a headstart here, but hey, now you won't have time to forget. Here's the official explanation.
The Breakfast Club's Angela Yee moderates as Grammy-nominated rapper Rapsody, Criminal Justice Reform activist Topeka K. Sam, New York Liberty guard Layshia Clarendon, and Brooklyn Nets forward Garrett Temple unite to examine politics through the lens of popular culture. They will share what's at stake in 2020 national and local elections and how to use their influence to help mobilize the disengaged to exercise their right to vote.
Black Girl Hockey Club discussion on race and hockey; Saturday, June 20 at 1:00 p.m. ET
Renee Hess and the Black Girl Hockey Club never disappoint. This is a must-attend on Saturday.
You can register for free, but you can also donate to the Black Girl Hockey Club here, and I thoroughly recommend that you do so.
Join us for a Juneteenth celebration at 10am PT (1pm ET) Saturday, June 20th with a panel discussion hosted by the Black Girl Hockey Club. We will be talking about the institutional racism in hockey, how Black folks and allies can fight against it and what comes next.

Juneteenth is a celebration of the liberation of Black folks in America! Let's celebrate the current revolution in the streets and the influx of support of the Black Lives Matter vision, and discuss how that relates to our favorite sport of ice hockey.

Erica Ayala will moderate a panel discussion with panelists:
NWSL Players Association's #JuneteenthCookout, all day on 6/19 *TODAY*
I love this so much. The NWSL Players Association is urging everyone to order from local Black owned restaurants today, and join the virtual #JuneteenthCookout by posting your meal on social media and encouraging your friends to join.
Crystal Dunn, Sydney Leroux-Dwyer, and Lynn Williams, among others, will be joining the party, too.
Here they have compiled lists of Black own restaurants to support in NWSL markets.
I must say, I'm super sad I'm not in DC today. NuVegan Cafe is my favorite, and I'll take literally any excuse to eat there. I'll be searching for an option in my area, though.

I hope you're celebrating and educating yourself, and if you're not Black, I hope you're supporting the Black community today, and always. Next week on Power Plays, we'll have information on how we can all better support and showcase black women and gender minorities in sports media.
I'll see you on Monday — unless you're a paid subscriber. In that case, be on the lookout for a discussion thread this weekend.