How a barnstorming, beer-sponsored baseball team paved the way for women's pro sports in the USA
Alex Simon looks at the legacy of the Silver Bullets.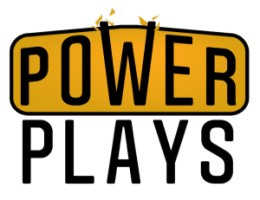 Welcome to Power Plays, a no-bullshit newsletter about women's sports, founded by me, Lindsay Gibbs.
Today I'm passing the baton to Alex Simon, who has a phenomenal story about a professional women's baseball team from the 1990s that I guarantee you will love.
This newsletter is free, but the work at Power Plays — including paid freelance work — is made possible thanks to paid subscriptions. Paid subscribers get access to the brand new Power Plays Slack channel, where we keep up with the news and watch women's sports together, the Power Plays Book Club, and select subscriber-only newsletters.
Also, remember to subscribe to The Gist, a *free* newsletter that keeps you updated on all the news in men's and women's sports, which is especially key now that WNBA season is about to get started!
Okay, friends. That's enough of a preamble. I'm handing things over to Alex, now.
---

---
The legacy of the Silver Bullets
by Alex Simon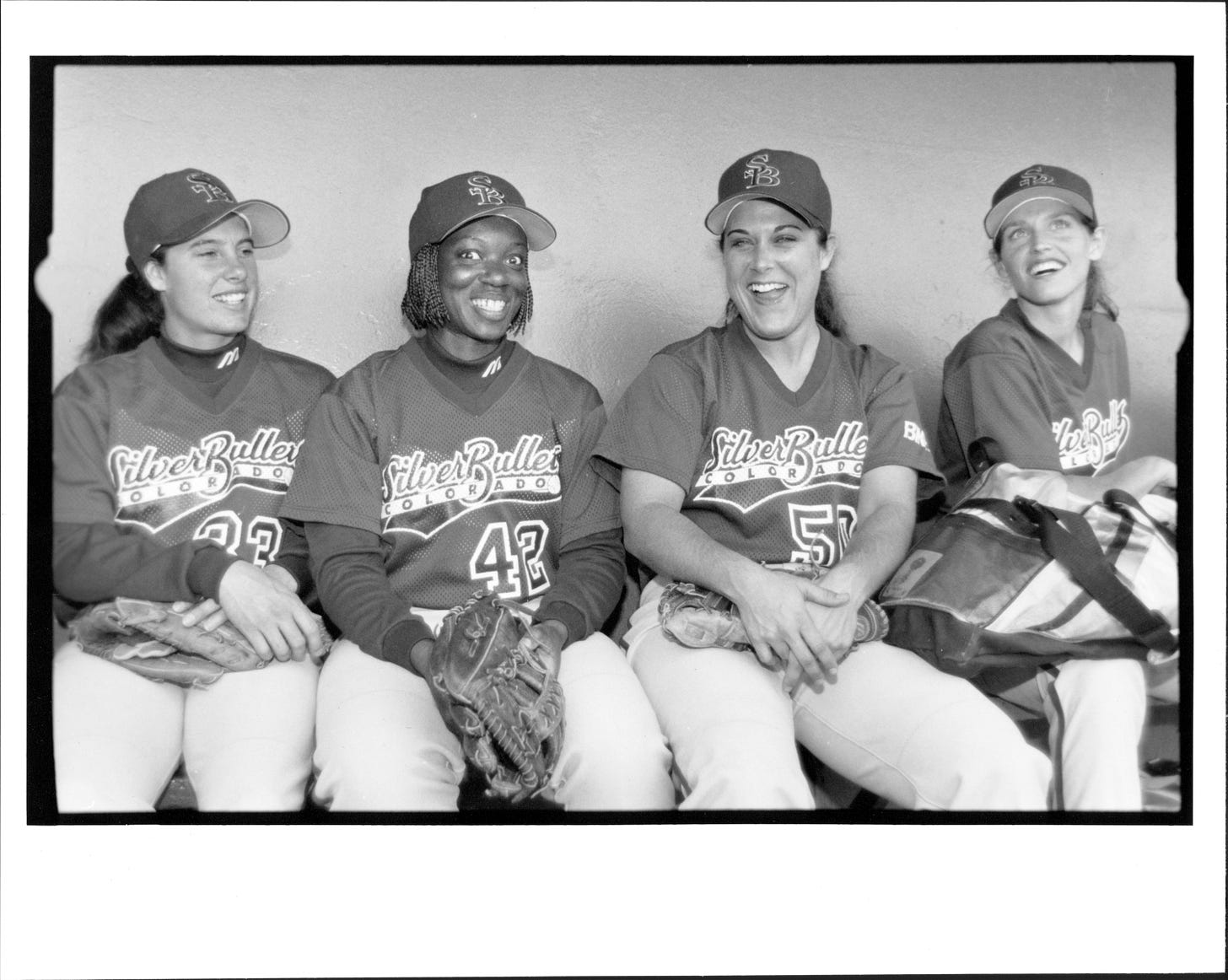 (PICTURE: The Silver Bullets, via Getty Images)
---
In the United States, professional women's sports are on the rise. The WNBA has been around for 25 years, and is one of the most recognizable professional women's sports leagues in the world. In the past decade, women's pro soccer, hockey, and softball leagues have scrapped their way to sustainability — and, in many cases, sizable successes.
But long before those leagues were born, there was professional women's baseball — first, with the All-American Girls Professional Baseball League from 1943 to 1954 (as made famous in the movie A League Of Their Own), and then from 1994 to 1997, with the Silver Bullets.
The Silver Bullets were a barnstorming professional women's baseball team that traveled the U.S. for four seasons, playing all their games against men's teams. They played in front of many sold-out stadiums, and earned salaries on par with what some National Women's Soccer League players currently make.
The impact that they had on women's sports in this country is still felt to this day.
"When David Stern died, I got a call for an interview from ESPN. They said they were talking to Val Ackerman and they were talking about why David was so committed to the WNBA and where he got the idea from," Bob Hope, the Silver Bullets' founder, told Power Plays.
"Val said, 'Well, he got the idea from watching the Silver Bullets.' We were on TV a lot, and he just felt like, 'My gosh, it's a great marketing thing if you get women involved playing your sport.' And he thought basketball should do that."
As we enter the 2020s, an entire generation of girls have grown up and entered adulthood without a professional women's baseball team in the United States. But a look back at the successes and struggles of the Silver Bullets might just provide a blueprint to get women's baseball back. 
A big-name sponsor and a Hall of Famer turn a dream into a reality
When Hope started the Silver Bullets, he saw it as an experiment. 
"I thought women could play baseball and could play baseball fine, but Major League Baseball had some medical studies that doctors had done that said that a woman's hips, their thigh bones, go in and for guys, they go out… that a woman's forearm would break if they tried to throw a baseball, because they were weaker. They had all kinds of stuff that said women couldn't play," Hope said.
"I said, 'Well, I don't really know for sure. I can't disprove medical studies, but it would easy enough to find out, so let's do an experiment, let's do the team.'"
Hope had been trying to form a professional women's baseball team for years prior to a meeting with Leo Kiely, President and COO of Coors Brewing Company, in 1993. Coors was looking into sponsoring a sports entity to try and sell beers, and when Hope mentioned the women's baseball team idea, Coors also thought this sponsorship would be good for their image, too.
"[Kiely] felt like Coors had featured women in silver bikinis and that was offensive, so he said he'd like to do something that has some social value for women," Hope said.
Coors agreed to be the major corporate partner for the women's baseball team, committing to a multi-million dollar deal —  according to Sports Business Journal, the total from Coors was $2.7 million for the first year and a total of $8 million for the four years. Hope thought that naming the team Silver Bullets would give Coors "added value" while being a name never seen before on the sporting scene. 
Once Coors signed on, other partners signed on, including sporting goods and soft drink companies. The next step was finding a manager.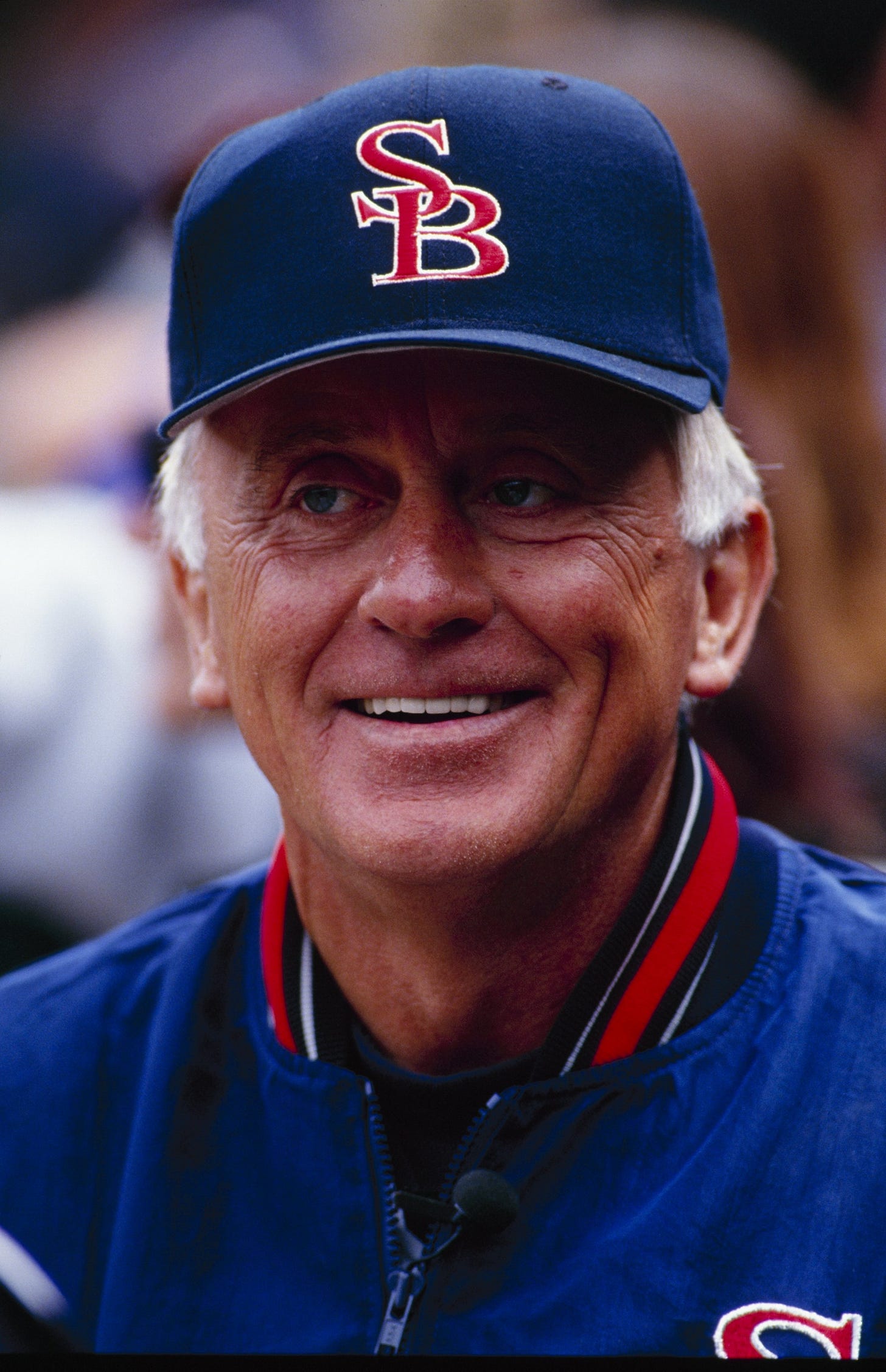 (PICTURE: Phil Niekro, via Getty Images)
Hope had previously spent years as the PR Director for the Atlanta Braves, where Phil Niekro was throwing the knuckleball on his way to the Hall of Fame. When Hope was forming the Silver Bullets, Niekro was the first name who came to mind; he had spent his years after retiring from playing as a coach and manager in the Braves minor league system.
When Hope approached Niekro about the manager job for the Silver Bullets in the fall of 1993, Hope got exactly the answer he was looking for.
"When Phil called back, he agreed to do it, but he agreed under the condition of, 'I'll only do it if we do it by the rules that baseball is played by,'" Hope said. "'If we have to make any compromises — if we have to put men as pitchers, men as catchers — then it's not going to be our decisions, it's going to be the women's decisions after they played the game and figure out if they need some sort of compromise to the approach of the game for them.' That set the right tone."
Niekro was the manager for the first three seasons and the general manager for the fourth year, and received rave reviews from across the board. 
He loved his time with the Silver Bullets so much, he gave them an extended shout-out during his National Baseball Hall of Fame induction speech in 1997, introducing the team to the crowd and saying, "I'm honored and very privileged to be a part of this organization for the last four years."
The making of the team, and the assembling of the schedule
The 1993 Winter Meetings in Atlanta were undoubtedly one of the craziest weeks in Shireen Kinder's life. She had spent years as the general manager for the Double-A minor league team in Orlando, Florida, and found out she was being awarded the Rawlings Award for Woman Executive of the Year in Minor League Baseball.
But before she could receive the award, she got a call from Hope about being the general manager for the Silver Bullets. After much consideration and a conversation with Niekro, Kinder said yes. In the span of 24 hours, she received her award, announced her resignation from the Orlando team and held a press conference to introduce the Silver Bullets to all of baseball.
And after that press conference?
"My phone in my hotel room never stopped ringing," Kinder said. "I had business cards from every Minor League [and] Major League team in my pocket. They all were interested in us coming to their stadiums and playing."
The team's first game was to be played on May 8, 1994 — Mother's Day — less than five months after its official unveiling to the world. It was a mad dash to their version of "Opening Day."
The Silver Bullets hosted 13 tryouts all across the country, and nearly 1,300 women showed up in 11 cities: Orlando, Knoxville, Atlanta, New York, Chicago, Houston, Sacramento, Mesa, Los Angeles, Denver and Tacoma. Forty-nine of those players attended a month-long spring training tryout camp in Orlando, with practices occurring seven days a week. 
On April 3, 1994, the final cuts were made, and the Silver Bullets were officially a team of 24 women ready to play in the inaugural season.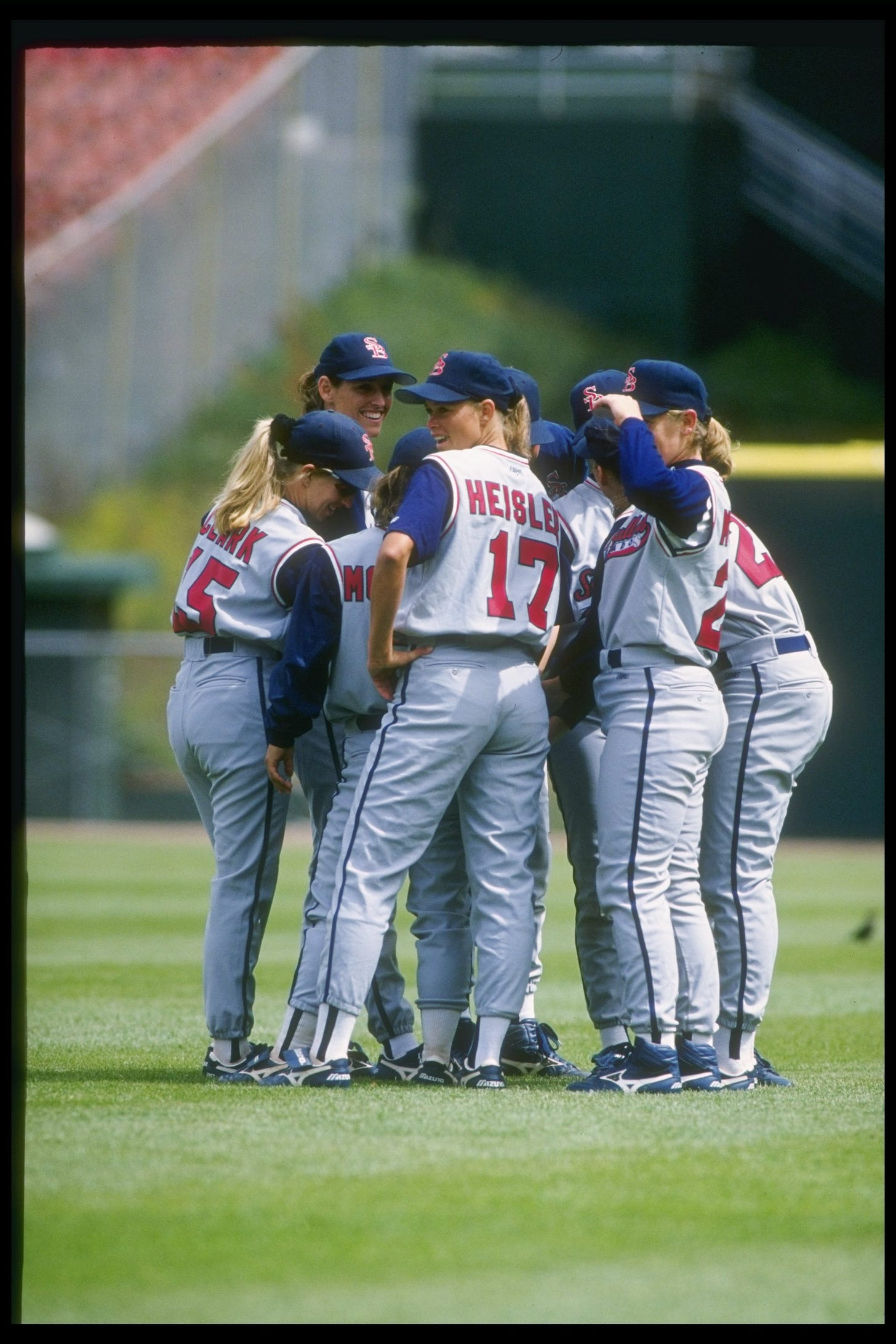 (PICTURE: The Silver Bullets, via Getty Images)
While the team was taking shape, Kinder was also busy selling sponsorships, making sure the team had apparel and merchandise, arranging travel and lodging, and building the schedule. 
"It was crazy," Kinder says now with a laugh. "You didn't even have time to react."
Scheduling was particularly difficult. By the time the Silver Bullets became a reality, the vast majority of baseball schedules for the summer of 1994 were already locked in place. Therefore, Kinder had to build the Silver Bullets' schedule around what dates were available in the interested cities.
"It happened so fast, there wasn't a lot of rhyme or reason other than we tried to do it as logistically [smart] as we could," Kinder said.
In 1994, the Silver Bullets truly jet-setted all across the country, spending some weeks playing games in three different time zones and making two separate trips across the border to Canada. In total, the team traveled to a new U.S. state or Canadian province in between games 34 times in their 44-game season. And some of the travel in the same state wasn't a quick trip, either.
"All these teams wanted you, that [day] was the only day they could get you, they could promise you this many people," Kinder said. "You just took it. You were just like, 'Oh, we'll go.'"
It took a while, but the Silver Bullets eventually hit their stride
The tight scheduling might have been a necessity, but it certainly didn't facilitate the highest quality product.
"When you're constantly barnstorming, you're having to practice in the parking lots of hotels or just wherever you can find an open field, and then you have to get on the plane the next day and go somewhere else," Hope said. "That's a tough way to learn a sport."
In terms of on-field results, the first two seasons of the team look pretty rough, with the Silver Bullets earning a win-loss record of 6-38 in 1994 and 11-33 in 1995.
"They worked really hard at it, [but] they hadn't seen 10,000 pitches," Hope said. "The first year, they really struggled with curveballs and hitting baseballs, so I think the first year, we struggled to have .200 hitters."
Through the first 28 games of the 1996 season, the Silver Bullets were 5-23, but even with the poor record, the scores of each game kept getting tighter and tighter with each week and month. Hope saw what was developing.
"It was a good baseball team and it got better and better and better and better, and it really was clearly a team of elite athletes playing against fairly average players," Hope said. "By that third year, they were beating some pretty good teams."
The Silver Bullets finished 1996 by going 13-11 in the final 24 games, with seven of the losses coming by three runs or less. The team outscored the men they faced 202-165 in that run, and if you narrow it down to the final 12 game-stretch, the Silver Bullets went 9-3 and outscored opponents 136-83.
By then, the team had gotten smarter about scheduling, too.
"One of my favorite weekends ever is when we went to Grand Junction, Colorado. We played two games, back-to-back nights, and both games were sold out," Hope said. "With a two-game series in one town, that gives them [the women] a chance to enjoy the town, have a night off there. It gives the local newspapers a chance to write more feature stories, it gives the locals a chance to meet them and get to know them better."
The Silver Bullets won both games, 9-5 and 10-5, to cap off the 1996 season on a three-game winning streak and with six wins in their final seven games.
In 1997, Hope's experiment reached a culmination and a conclusion. Even with a slow start to the summer, going 3-8 in the first 11 games, the Silver Bullets finished 1997 with a winning record of 23-22, finishing the year by going 9-2 in the final 11 games.
"By the fourth year, we had seven or eight hitters who were well into .300 and the competition [to make the team] got better every year," Hope said.
"By the fourth year, they were a really good baseball team, and that came from a combination of seeing a lot of pitches, playing more baseball, but also being able to have really quality, elite athletes step in and fill the positions. By the fourth year, every position was strong."
Unfortunately, success did not breed sustainability
Ultimately, the team got so competitive that Hope and Niekro noticed some shenanigans occurring with the opponents' rosters before they would play the Silver Bullets.
"By the third year and fourth year, as the team got better, no guys wanted to get beat by women. It was almost comical," Hope said. "You'd set up playing against a college team, and you'd show up and there'd be a couple of players that didn't seem like they had played in the regular season for that college team.
"I remember one time, we were in Athens, Georgia, and Phil Niekro walked up to the manager of the other team, and he said, 'Now, this team out here is your regular team, right?' 'Oh, yeah yeah.' Phil said, 'Now, are any of these players playing in their first game?' And he said, 'yeah, we've got a couple of them playing in their first game.' And Phil said, 'Let me show you who those guys are,' and Phil walked around and pointed them out."
The Silver Bullets weren't just succeeding on the field; their business plan was working, too. The financial model was simple — the team split the ticket sales with the host, the host kept all the concessions money, and the Silver Bullets sold all of their merchandise. Everyone benefited, especially since the home teams were, as Kinder put it, "bringing in clientele they don't normally get." 
Merchandise flew off the racks, according to a Baltimore Sun report from 1994, and Kinder said the interest in Silver Bullets gear was similarly high at games wherever the team went. In fact, Silver Bullets cards and other items are still posted and purchased often on eBay.
The players were paid between $20-25,000 on average for the summer season — a number that is more than what minor league baseball players make to this day. Hope even said that players could earn more money if they performed well, and Kinder mentioned that some players were approached for individual sponsorships, too.
Attendance was a bit of a roller coaster throughout the four-year run of the Silver Bullets, but the team managed to score sell-out crowds at stadiums all across the country. Reports show that the team averaged nearly 8,000 fans per game in 1994, but saw that number drop to "less than half" in 1995. Still, those numbers would put the Silver Bullets right in line with the average Minor League attendance at the time.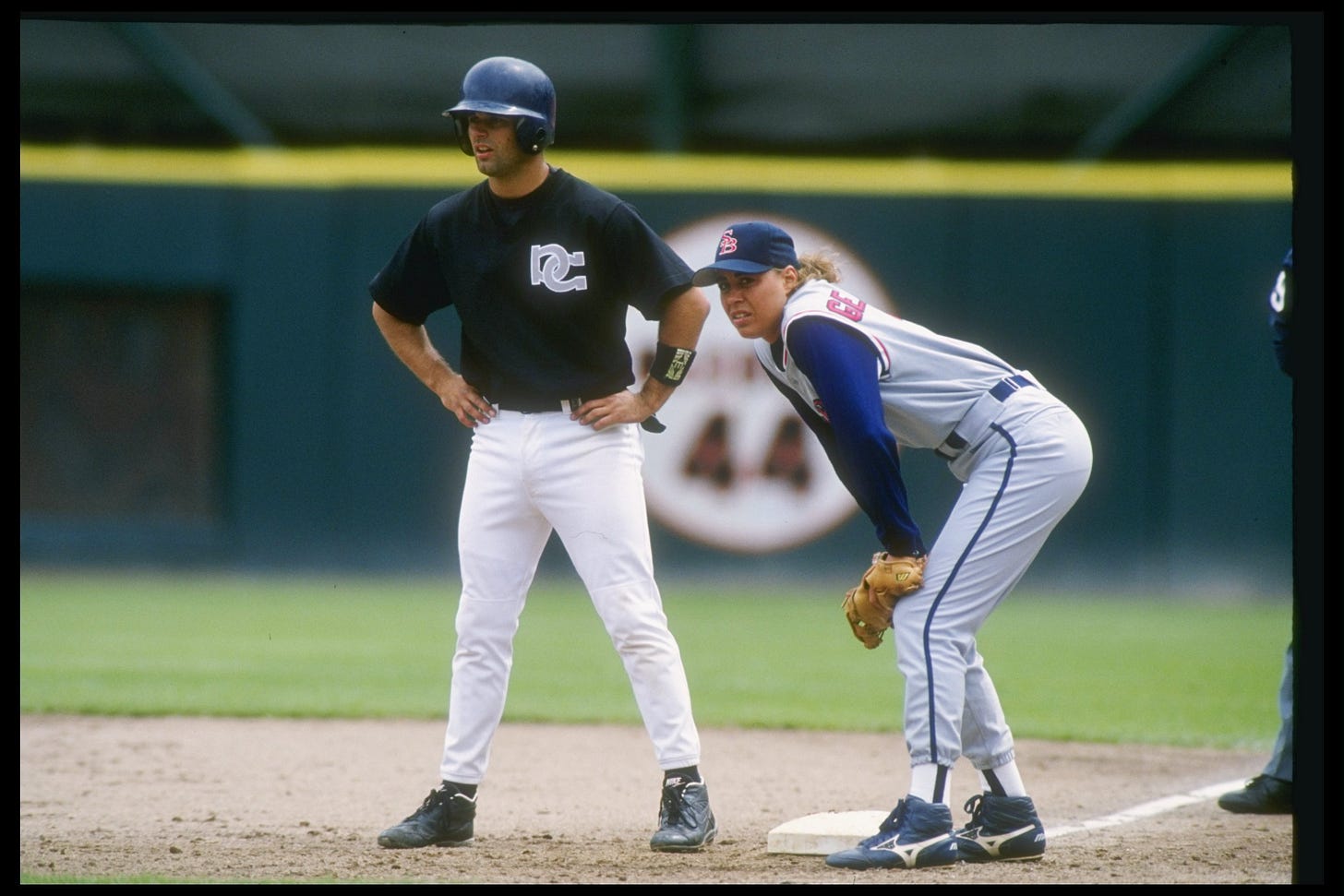 (PICTURE: Allison Geatches (right) covers first base during a game between the Silver Bullets and the Northern California College Allstars; via Getty Images)
An infamous brawl in their final season received national headlines and rekindled interest in the team. According to an Associated Press article, the team drew more than 30,000 to a game at Coors Field and set an Alaska attendance record of 10,000 fans after the brawl. 
Unfortunately, when the fourth season was complete, some issues put Hope and the Silver Bullets in a tight spot. There was pushback about the team's main sponsor being a beer company, since the team promoted itself to young girls, and there was an issue with how much worker's compensation insurance money the team was going to have to pay on an annual basis. 
But there was one major reason why the team had to shut down after the fourth season. Coors decided not to continue as a sponsor of the team to, as SportsBusinessDaily reported at the time, "focus more on its core business," which, "for baseball, that translates into Coors Field, the Rockies and our hometown."
But because of the trademarks that Coors had over the Silver Bullet branding, the team would've had to change nicknames.
"We could continue on, but we couldn't call the team the Silver Bullets, and the sponsors wanted to sponsor the Silver Bullets, they didn't want to start all over," Hope said. "And it got to a point, particularly with the worker's comp. thing, that we just felt like, 'We can't pull this off.'"
The lasting legacy, and the hope for a reboot
For most players, the end of the Silver Bullets wasn't necessarily the end of their playing careers.
"The first women's national team was in 2004, when [the World Baseball Softball Confederation] had the first Women's World Cup, a number of the players on the inaugural roster had played with the Silver Bullets," said Ashley Bratcher, the Director of Baseball Operations for USA Baseball. "I think that was the initial player pool in a lot of ways. They played a World Cup or two and then graduated out or retired because they were toward the end of their playing career."
In fact, there was a Silver Bullet alumni on the U.S. women's national team as recently as 2018, when Tamara Holmes made the 2018 World Cup roster. Unfortunately, she was injured before the tournament began. 
The legacy of the Silver Bullets is still evident in today's national team. Veronica Alvarez was a standout fastpitch softball player in Miami as the sport's popularity exploded. But the sport she had first started playing and always loved was baseball.
When she was about 12, she turned on the television one day and saw a Silver Bullets game. And that one time was something she says she still hasn't forgotten.
"I saw that, I knew they existed, and that's what I wanted to be when I grew up," Alvarez said.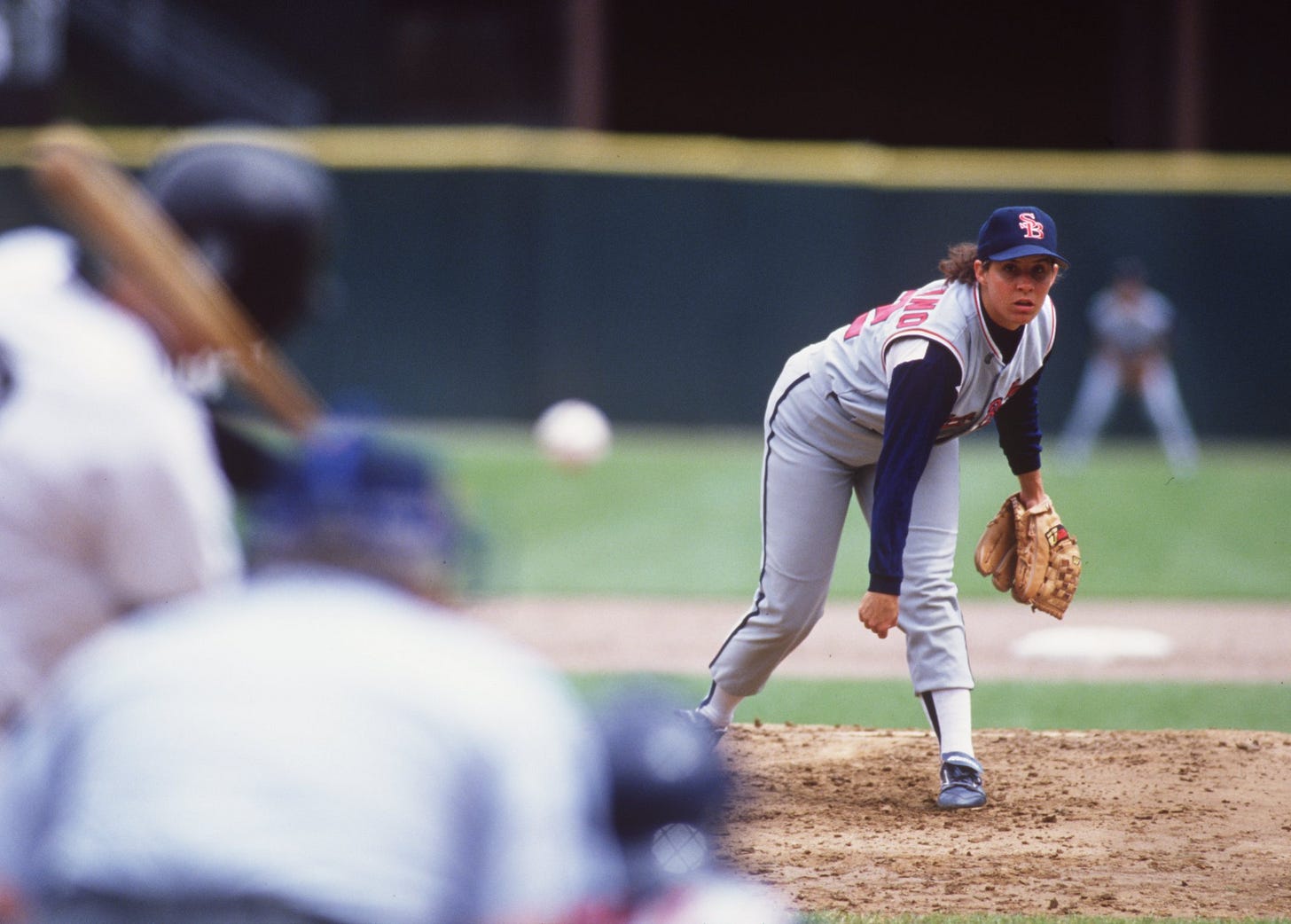 (PICTURE: Gina Satriano of the Silver Bullets pitches against the Northern California College Allstars; via Getty Images)
Even after a successful collegiate softball career and a three-month stint in Spain playing the sport professionally, the memory of the Silver Bullets stuck in Alvarez's brain enough to look up women's baseball opportunities in the mid-2000s. That search helped her find the USA Baseball women's national team, and led to a baseball career that lasted for more than a decade. 
"The Silver Bullets mean a lot of me," Alvarez said. "And although I never got to be one of them, I've gotten to play with a few and meet a few and it's obviously been very special."
Alvarez is currently the manager of the women's national team and is on USA Baseball's Board of Directors. She and her fellow USA Baseball players have had all sorts of "silly conversations" about different ways to make baseball into a full-time job, including one where she pictured a baseball compound that all the women lived and trained together at.
But a return of a professional team, like the Silver Bullets?
"That would be the dream," Alvarez said.
Of course, it's now been 23 years since the last Silver Bullets game, and that dearth combined with the explosion of fast-pitch softball in the United States has severely limited women's baseball's reach.
But today, a team like the Silver Bullets would have a lot of things working in its favor. Not only could it benefit from the success of other professional women's team sports in the United States, but it could learn from the mistakes of the original Silver Bullets — negotiate more realistic sponsorship deals, provide more lead time for for tryouts and marketing and scheduling, and enact a travel plan that is more conducive to practice, rest, and most importantly, success.   
Hope, for one, thinks it's more than possible. In fact, his company signed an agreement with Major League Baseball to partner with them on a women's baseball team if they were to restart one. Hope said he's tried again and pitched the idea to MLB before, but to no avail as of now.
But he is so adamant in his belief that a professional women's baseball team would be a success today, it was the very first thing he said when he was interviewed for this story.
"I think it would be more relevant and probably easier to do today than it was back then when we first started," Hope said.

Thank you so much for supporting Power Plays. You can share the website version of this post by clicking the button below.
In addition to buying a Power Plays subscription for yourself, you can donate or gift a subscription. Every share and subscription helps prove that there is an audience for journalism about women's sports.