Is it safe to trust USA Gymnastics again?
What about Michigan State? And the USOPC?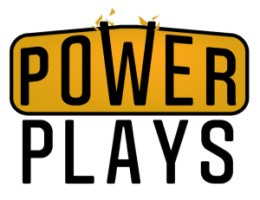 Hello! Happy Friday. Thanks so much for supporting Power Plays for yet another wonderful week. I'm obligated to ask you to sign up, if you haven't already, and to spread the word!
Believe it or not, we're just a few months away from the 2020 Olympics in Tokyo. So, in today's newsletter, we're going to shine a light on the three organizations that were the primary enablers of the largest sexual abuse scandal in U.S. sports history, the decades of abuse by former USA Gymnastics and Michigan State doctor Larry Nassar.
First, I have an interview with ESPN reporters John Barr and Dan Murphy, who co-wrote the just-released book, "Start by Believing: Larry Nassar's Crimes, the Institutions that Enabled Him, and the Brave Women Who Stopped a Monster." Then, I'm rounding up the latest news in the search for accountability at Michigan State (MSU), USA Gymnastics (USAG), and the U.S. Olympic and Paralympic Committee (USOPC).
I know that this stuff can be hard to read, and I offer a trigger warning since sexual abuse will be discussed. But I also urge you to read this if you're able to. It's so important that we all stay informed about ways that powerful organizations are operating, and that we put pressure on the institutions themselves to change, so that history doesn't repeat itself.
Okay, friends. Let's do this.

Start by Believing: An interview with John Barr and Dan Murphy
I promise never to recommend something I don't truly believe in here at Power Plays, and with that being said, I encourage all of you to buy "Start by Believing." It is a devastatingly thorough account of Nassar's abuse, the many brave survivors who reached out for help over the decades, and how the pieces finally fell together in 2015-2017 to bring him to justice. His downfall seems inevitable now, but going back and reliving the timeline in this book, I was reminded that it was anything but.
(TANGENT: Would there be interest in having a book club for Power Plays subscribers? It would likely be open just for paying subscribers, when I make that leap towards the end of this month. We could have discussions, invite authors to answer our questions, and devour lots of amazing stories about women in sports. I'm strongly considering it, if there's interest lmk lindsay@powerplays.news)
A couple of weeks ago, Dan Murphy and John Barr were nice enough to talk to me on the phone for a few minutes about "Start by Believing." Our conversation is below. It has been edited and condensed for clarity.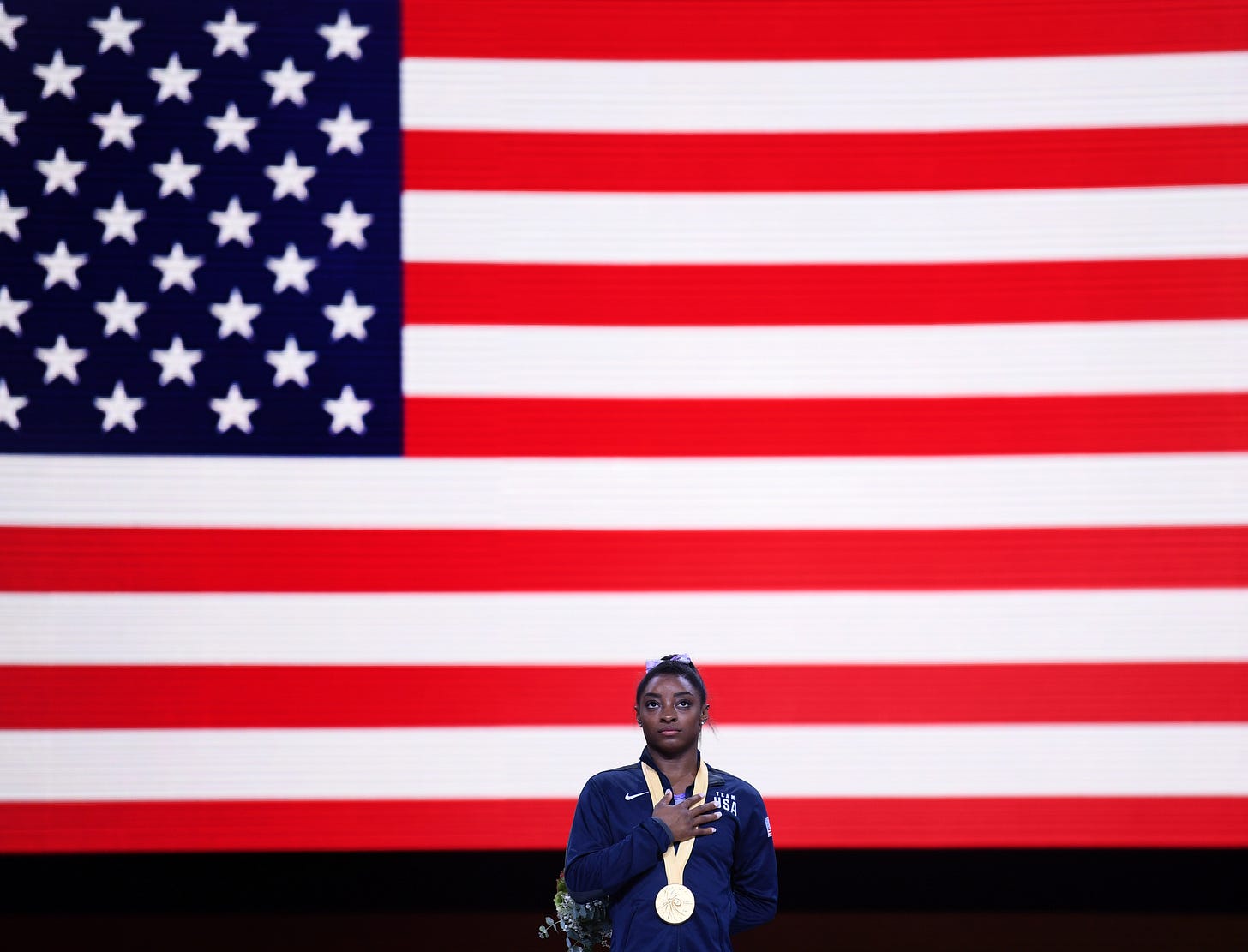 (Photo credit: Getty Images)
POWER PLAYS: I have to admit, as someone who covered the Nassar case pretty closely, I didn't expect to be quite as enthralled by your book as I was. But after following the case in real time, it was staggering to see all of it put together in one place, and I definitely learned some new, harrowing details. When you started writing the book, you had already been covering the case extensively for ESPN. What was your goal in putting this in book form, and did anything in the reporting surprise you?
DAN MURPHY: There wasn't one bombshell, but the more we reported, the more it exposed the extent that people went through to cover it up. We were able to fill in some gaps, such as uncovering some more emails from the summer of 2015, when USA Gymnastics first started investigating Nassar. But as far as surprising, as someone who hadn't worked with survivors on a regular basis, the level of everyday trauma they were going through was hard for me to understand and grasp at first. I learned so much from them.
JOHN BARR: We thought even if we just put it all in historical context, there would be value in that. But our goal was to push things further. We also wanted to develop characters for you. John Manly (an attorney representing the majority of the Nassar survivors), he's known because he's very good at using the press to apply pressure to the people he happens to be targeting in civil lawsuits. But he himself is a fascinating person, who was abused by two priests, and he himself was suicidal. So we get into that.
We did uncover some things, such as the fact that Michigan State's initial settlement offer to survivors was $20 million in 2017. (In 2018, MSU settled with the survivors for $500 million.) And even just diving into who (former USA Gymnastics president) Steve Penny was — he was this bully, who would reduce women in the workplace to tears. Just all of these things combined, drove home the story.
PP: In the chapter about John Geddert — an elite gymnastics coach and the founder of the Twistars gymnastics club in Michigan, who allegedly knew about Nassar's abuse in 1998 , has been accused of verbal and physical abuse himself, and is still under investigation from the Michigan Attorney General — you honed in on the extreme amount of control coaches have over the sport.
I circled the line, "Well-connected club coaches become power-brokers, gatekeepers who decide which gymnasts get the time and opportunities to continue climbing." How does this consolidation of power, even at the grassroots level, help contribute to the culture of abuse?
DM: What it does, is it scares not only the gymnasts themselves, but also their family and friends and people who want to be looking out for them. It gets them all to be silent. Plenty of people didn't want to speak up because they didn't want to lose the chance to go up a level. If you get on the bad side of the John Gedderts of this world, it could very much hurt your chances to get college scholarships, or qualify for the Olympic teams. The fact that these guys had so much control definitely encouraged silence.
JB: Geddert, to this day, has staunch defenders. So yes, we and many others have documented this culture of silence, but it's also this cult of personality. I think people get so caught up in this environment. I don't understand how knowing what we now know, how you can send someone to this gym. There's got to be another way to success if your child is really into gymnastics. 
PP: I was brought to tears in the section that details the abuse that (2012 Olympic champion) McKayla Maroney suffered at the hands of Nassar. In one part, you report that during the 2012 Olympic, when Nassar was abusing Maroney during "treatment sessions" in the group house where the team was staying, Maroney texted Aly Raisman and Jordyn Weiber to come sit with her, hoping that would make him stop.
In 2016, as the story is bubbling to the surface and USA Gymnastics in damage control mode, Gloria Allred contacted USAG on behalf of Maroney. The two parties agreed to a $1.25 million settlement and a non-disclosure agreement. It's unconscionable, and I can't help wondering if justice would have worked faster if Allred or USAG had handled that differently?
JB: This was no a good look for Gloria Allred. She initiated that by sending a letter to USA Gymnastics, and there was the payment and the nondisclosure agreement, so essentially she and USAG worked together to silence Maroney. I don't know how McKayla was served, I don't think she was served well in that moment. I'm glad she found her voice and found the strength to come forward.
DM: Justice looks different for different people. The problem with the Nassar deal is once you know that it's happening to one, it's hard not to do more for others.
JB: These NDAs just feed into more silence and not less. So the stigma continues. When Maroney and Raisman and Weiber and (Simone) Biles speak out, the impact that has on girls and young women is immense. The more that happens, the more comfortable someone will be coming forward.
PP: The book goes into detail about Steve Penny's bullying. You report, "He screamed at people. He threw papers. Women in particular became targets of his bullying, according to multiple accounts of USAG staffers. It was not uncommon for him to reduce them to tears." You quoted one person as saying that he developed a "God complex."
In talking with people across sports, I often hear that the leaders of these national governing bodies (NGBs) are more obsessed with hoarding power than anything else. That more often than not, their decisions stem from a place of protecting their power, not in really advancing the sport. Do you think that was the case with Penny and USAG?
JB: Penny had a sizable ego, and it got bigger as the team got better. At the end of the day he was skilled at branding and messaging, but when tasked with protecting or advancing the well being of the athletes, he failed miserably.
DM: People understandably point a finger at gymnastics, but the same things repeat itself, story after story, sport after sport. It's crazy how similar it is.
JB: Everyone talks about NGBs, it sounds so impressive, this huge body that has its hand on everything, But they're really these mom and pop organizations. USA Gymnastics isn't a huge organization, and they're tasked with so much. (Today, more than 200,000 athletes, professionals and clubs are members of USA Gymnastics.) And its beyond the scope of an organization of that size to adequately keep tabs.
DM: I think it speaks to the fact that we've all heard plenty of times, that they were more concerned about their reputation than about putting gymnasts in harms way. Especially someone like Steve Penny. What he did really well was take successful gymnasts and turn them into lots of money, for USAG and the USOPC. The first thing people thought about is the bottom line. And if the leaders are making decisions about the welfare of the kids are also overseeing the bottom line, we're in trouble.

Okay, now a quick round-up of the most recent news. All of this stuff has happen in the last, like, 10 days. And this isn't even a comprehensive list, because if I go any further back or list every bit of news on this topic from the last 10 days, we'll be here all weekend.
USA Gymnastics has offered an "unconscionable" settlement to survivors
On January 30, USA Gymnastics offered a $215 million settlement to more than 300 plaintiffs who sued them for failing to protect them from Larry Nassar's sexual abuse. This settlement is part of a reorganization plan filed by USAG in federal bankruptcy court.
John Manly, who represents more than 200 Nassar survivors. told the New York Times that the offer is, "not just unworkable, it is unconscionable."
With this offer, each survivor would get $250,000 to $300,000. According to Manly, in the Michigan State settlement, each plaintiff received an average of $1.25 million.
"I've got clients, many of them, who were abused hundreds and hundreds of times who will need lifetime therapy," he said to the Washington Post. "That doesn't come close to covering that, let alone loss of earnings and the horrendous toll."
Rachael Denhollander, the first Nassar survivor to come forward publicly, hated that the settlement didn't include any specific reforms.
"I'm not in a position to reject it, but in speaking to my clients and other lawyers, there's a better chance of Donald Trump endorsing Bernie Sanders than the victims accepting this offer," Manly said.
It's highly unlikely the survivors will accept this settlement, which means the case will continue, and there's a good chance it will still be going when Tokyo comes around.
A former doctor with the U.S. Olympic and Paralympic Committee says he was fired because he reported abuse
Just this Wednesday, Dr. Bill Moreau filed a whisteblower retaliation lawsuit against the U.S. Olympic and Paralympic Committee, alleging that the USOPC fired him when he reported sexual abuse complaints. Moreau was the vice president of sports medicine at the USOPC until he was dismissed in May 2019.
It had been previously reported that in 2012, Moreau had recommended that Nassar stop treating his young, female patients alone. In his recent lawsuit, Moreau alleges that he was fired for sounding the alarm about a series of sexual abuse and mental health injustices in the USOPC system in 2018 and 2019.
"Frankly, what I'm really worried about is, what if another kid gets raped and I didn't say something? What if another athlete kills himself and I didn't say something? Somebody has got to get the USOPC's attention to start listening and not breaking the law," Moreau told ESPN.
Michigan State University trustees are still obstructing an in investigation into the University's handling of Nassar
The focus at MSU is on ousting the trustees that have been in power throughout the entire scandal and aftermath. Reclaim MSU, an organization of MSU students, facutly, and alums advocating for transparency and accountability at the university, has launched a Change.org petition requesting that MSU trustees Joel Ferguson and Brian Mosallam — both of whom are up for re-election this year — not run for re-election and step down.
There is also an open letter asking for the trustees to waive privilege and fully cooperate with the Michigan Attorney General in its investigation into MSU's handling of Nassar. That investigation is currently suspended, because former MSU interim president John Engler will not agree to an interview, and the trustees continue to keep 6,000 documents classified.
And, lest you think any of this corruption and dysfunction is Nassar-specific, I should add that the university is also dealing with serious plagiarism claims; the Michigan Attorney General's Office just began to investigate an ongoing sexual assault case against three former MSU basketball players; former head football coach Mike Dantonio just resigned as he's being investigated for multiple NCAA violations and is the target of a federal wrongful termination lawsuit; and the university kicked off Black History month by having to remove a gift shop display of dolls depicting black historical figures hanging from a tree.

What does all of this mean?
It means that, to answer the question I proposed at the top of this newsletter, NO, it is absolutely not safe to trust USAG and the USOPC and MSU again. Every single step of accountability has to be pulled out of these powerful people; none of it is done willingly, let alone voluntarily.
It means that while watching the Olympics and Paralympics this year, we have to continue to reckon with what it means that the organizations profiting the most off of these phenomenal athletes are enabling their abuse.
And it means we're going to keep following this on Power Plays, no matter how painful it is to talk about sometimes. If you have any information about corruption going on at National Governing Bodies, or about sex abuse in sports, please reach out to me: lindsay@powerplays.news. Or, if you want a more secure way to reach out, I just set up powerplays@protonmail.com.

That's all for today, friends. I'll be back on Monday. Have a great weekend, and tell a friend about Power Plays!