Let's do this thing.
The fun begins on October 30, 2019.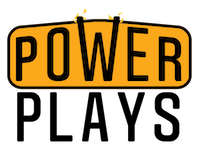 Hello, everyone! Lindsay Gibbs here. Welcome to Power Plays, a newsletter for people who are sick of hearing bullshit excuses, and ready to see equality for women in sports.
You can read all about the vision for Power Plays, and my credentials, over on the ABOUT PAGE, so I won't bore you by repeating all of that again. I'll just give you the basics: This is going to be a newsletter focused on all things related to women in sports. It will be in your inbox every Monday, Wednesday, and Friday, starting on Wednesday, October 30, 2019. That is, of course, if you sign up.
What will set this newsletter apart — besides the fact that it's focused on women in sports, a topic that doesn't get nearly enough ink as-is — is that it will go beyond the scorelines and the stars, the latest sexist outrage and the spin, and take an intersectional look at the power structures at play that are keeping women and nonbinary people in sports on the margins.
Six weeks ago, ThinkProgress was shut down. I worked as the sports reporter in that newsroom for over four years, and it was devastating to experience the end of it. I have spent a lot of time thinking about what my next steps should be, and during some anxious times, I considered changing courses. But this is such a pivotal time for women in sports, that I truly can't imagine doing anything else.
Power Plays is not just a continuation of the work I've been doing on gender in sports, it's a hyper-focused acceleration of it.
If you followed me at ThinkProgress, I guarantee you'll want to subscribe to Power Plays. And if you've just stumbled across me and my work, I urge you to subscribe, too. Trust me; this is a never-ending showdown you don't want to miss.