Malcolm Gladwell's betrayal
"It's like I just got my head above water and I'm being dunked right back down."
Welcome to  Power Plays, a newsletter for people who are sick of hearing bullshit excuses, and ready to see equality for women in sports.
I'm Lindsay Gibbs, your captain on this journey. I'm so glad that you're here. My email is lindsay@powerplays.news. I look forward to hearing from you, as we work together to build Power Plays into a true, well, power player. (Sorry, I couldn't help myself.)
If you haven't already, please subscribe by adding your email in the box below. That's the only way to keep this thing going.

In today's edition, I have an interview with Lisa Lorincz — the mother of Kaylee Lorincz, one of the hundreds of survivors of former Michigan State and USA Gymanstics' doctor Larry Nassar's sexual abuse. She is publicly calling out author Malcolm Gladwell for using an interview she gave to another podcast, Believed, without her permission.
David Jesse of the Detroit Free Press first reported on this on Monday, and his article is a must-read for the full context of the exchanges between Lorincz, Michigan Radio, and Gladwell.
But in our interview, she goes into the emotional toll this has taken on her, her frustrations with how she's been treated by Michigan Radio and Gladwell, and why she decided to go public with this story.
It's going to be a heavy one, but worth it, I think. Lorincz's story is so important. And stick around for another ridiculous find from the archives.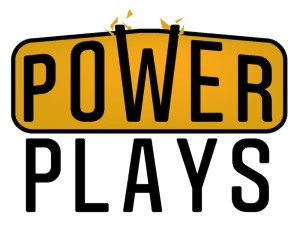 Lisa Lorincz did not want to have to come forward with this story
It wasn't supposed to be this way.
Last year, Lisa Lorincz participated in Believed, a podcast about the Nassar case produced by Michigan Radio and NPR, and hosted by reporters Kate Wells and Lindsey Smith. Wells and Smith took time building trust with Nassar's survivors and their families, which is why Lorincz participated and opened up about one of her worst memories — the time her daughter, Kaylee, tried to tell her that Nassar was touching her inappropriately during her during her doctor's appointment, and Lorincz brushed it off, because her husband had been in the room with Kaylee throughout the entire appointment, and hadn't seen anything.
It's, understandably, something that is hard for Lorincz to talk about, and it's a story that needs to be treated with a lot of care and context, which Wells and Smith provided. Lorincz loved working with Wells and Smith, and was happy with how the podcast turned out.
But then she found out that her interview from the Believed podcast was being used in the audio book for best-selling author Malcolm Gladwell's new book, "Talking to Strangers." When she heard it, she was infuriated and confused. Not only had she not given Gladwell permission to use the clip, but he was taking her words out of context, and garbling the facts of the Nassar case as a whole.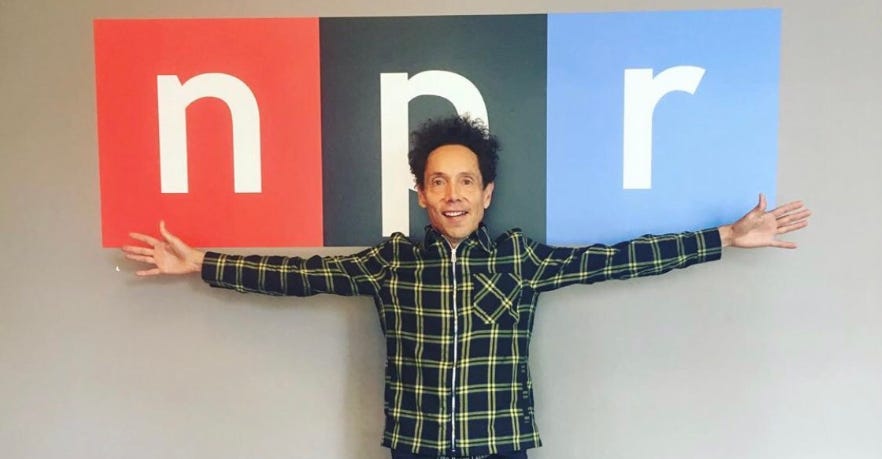 (Photo via Gladwell's twitter)
For example, at the start of the Nassar section (which, believe it or not, comes in the middle of an entire chapter about the Jerry Sandusky case), Gladwell says that Nassar was well-known for treating pelvic floor dysfunction. However, many parents didn't even know Nassar was performing that treatment. He also refers to all of Nassar's survivors as "gymnasts," even though Nassar abused a variety of athletes and even many non-athletes. These might sound like small details, but they're also key details that any self-respecting journalist would strive to get right.
And there, in the middle of Gladwell's poorly fact-checked yet authoritative telling of the Nassar case, was Lorincz's own voice, detailing her own worst nightmare, punctuated by Gladwell's narration that painted her and other parents of Nassar survivors as people who simply didn't take allegations of sexual abuse seriously.
It was, to put it mildly, devastating.
"I've been through a lot. I had cancer at 40, my oldest daughter had cancer … I lost my dad a year ago tomorrow, and that was hard in a different sort of way. But this is a devastating gut-punch that totally takes your breath away," Lorincz told Power Plays.
"Because if I go to the worst experience of my life, it would be the day it was confirmed that Kaylee was sexually assaulted by Nassar and that I didn't stop it. That failure as a parent is one of the worst things, and this takes you right back there. It's kind-of like how you're drowning — I had a brother who would dunk (me) — and they're holding you underwater for too long, and it's like I just got my head above water and I'm being dunked right back down. I can't breathe, I can't function."
Michigan Radio gave permission for the audio to be used, without checking with Lorincz
Lorincz found out that her voice was being used on September 18, and reached out to both Gladwell and Michigan Radio through email. She spent almost two months trying to work things out behind the scenes, not wanting to go to the press with her discomfort. She simply wanted her interview removed from the audio book, and she wanted a chance to set the record straight.
"I sat on it for a long time, and I tried to deal with it myself. This was the last thing I wanted was to do it publicly, because I feel like we lived our lives in the public for so long. But I got nowhere," Lorincz said.
"The whole thing has just been horrific."
First, Lorincz found out that Gladwell's camp had, in fact, asked for permission to use the audio from Michigan Radio, and Michigan Radio had granted that permission. (The Detroit Free Press article details those exchanges, which seem to include a lot of flattery from Gladwell, and very little questioning from Michigan Radio.)
In a meeting with Michigan Radio, Lorincz asked for emails detailing the exchanges between the two parties. Michigan Radio told her that she had to go through the Freedom of Information Act (FOIA) process if she wanted to obtain them; they wouldn't just show them to her.
That was a bitter pill to swallow, coming from a company she had put so much faith in. She became even more upset when Michigan Radio involved a lawyer in their communications.
In response to an inquiry from Power Plays about the FOIA request, a representative of Michigan Radio said, "Anytime someone requests internal email communication or other documents from Michigan Radio, we are required to ask them to submit a FOIA request so we have a record of everything that was sent and we know all relevant documents were correctly gathered and delivered. It's my understanding the University FOIA office expedited Ms. Lorincz's request and did not charge her for the material."
As for the lawyer, Michigan Radio said, "As part of the University of Michigan we have access to university attorneys through the Office of General Counsel that regularly advise station management on many issues."
But the entire experience has made Lorincz feel like yet another powerful institution is more interested in protecting its own back than in helping those who have been harmed by the system.
"How is that any different than how Michigan State has conducted itself?" she said, referring to Michigan State's continued lack of transparency in the investigation into its handling of the Nassar abuse.
Notably, Michigan Radio also didn't alert Wells and Smith to the fact that they'd granted Gladwell permission to use the audio. (Throughout our interview, Lorincz stressed that she is not upset with Wells and Smith, and said they've been very supportive throughout the whole experience.)
Vincent Duffy, Michigan Radio's news director, told the Free Press that it's common for journalists and other organization to request permission to use audio from Michigan Radio, and said, "I've been here 12 years. It's never been the process or protocol to notify the reporters or the sources."
It apparently didn't occur to them that some cases deserve special considerations.
"I just don't know how much we are supposed to sacrifice for the greater good," Lorincz said.
Gladwell manipulated Lorincz's words for his own gain, and isn't remorseful
And then we have Gladwell. After Lorincz went back-and-forth with his legal representation for weeks, he ended up re-recording that portion of his audio book; now, Lorincz's voice is not broadcast, Gladwell merely reads her words from the podcast.
She's not satisfied with this outcome, though, since she still believes that he is misrepresenting her situation and the entire Nassar case as a whole. But that doesn't seem to bother Gladwell and his team. In his remarks to the Free Press earlier this week, Gladwell defended his use of the audio and his portrayal of the Nassar case, and showed no remorse about the hurt he has caused Lorincz.
"They don't care that Malcolm was wrong," Lorincz said.
"I'm the one breaking out in hives, I'm the one who can't eat or sleep."
If you're not familiar with who Gladwell is, I'm sorry, but I'm about to ruin your bubble of bliss. He is one of the most famous authors and podcasters in the world, and someone that people unironically refer to as a "thought leader." This means he's always looking for ways to prove that he, alone, is smarter than everyone.
Just this year, he wrote an ill-informed article about marijuana as a gateway drug. He has horribly racist and sexist takes on runner Caster Semenya, and thinks she shouldn't be allowed to compete against women. He's been accused of plagiarism, but wasn't bothered by the accusation, because plagiarism is simply "bad manners."
In "Talking to Strangers" — which received praise from the likes of Oprah! — Gladwell seeks to explain things about the human condition that should make it easier to relate to one another. (Or at least, I think that's the plan. It's honestly hard to tell.)
Tom Ley's takedown on of Gladwell and his book on the dearly-missed Deadspin perfectly sums up the shallowness of Gladwell's self-aggrandizing arguments, which read like the work of a high-school freshman winging their way through a debate assignment in which they were told five seconds prior whether they were arguing the "pro" or "con" position.
Gladwell's search for grey areas bulldozes over reality, and the people who are forced to live there.
Lorincz told Power Plays that in one of her last meetings with Gladwell's legal team, just last week, they told her that she was "bullying" them, and that, "Like it or not, I may want to move on with my life. This is what my life is, and it has historical significance."
That, ultimately, made her realize that she needed to keep fighting.
"This shouldn't be a life sentence," she said.
Emotion and trauma aren't signs of humanity to Gladwell, they're merely data points to be distorted to fit whatever point he's trying to prove at the time.
He defends his use of Lorincz's interview because his theory in this section of the book is that it is natural for human beings to default to seeing the best in everyone; that of course people don't want to think of their doctor or child's doctor or coworker as an abuser. He thinks he's excusing her. (This concept is called a "default to truth," which is confusing, because if anything, it's a "default to comfort" notion that is completely unrelated to the truth.)
But this is all part of a chapter whose purpose is to muddy up the facts of the Jerry Sandusky trial. In it, Gladwell references the work of Sandusky and Joe Paterno conspiracy theorists to cast doubt on the former Penn State coach's sexual abuse of dozens of young boys, and to help prove why nobody in the Penn State administration should be held accountable for Sandusky's crimes — you know, if they did happen the way our justice system says they happen.
Why? Well, it's that default to truth. Who can fight it?
(I don't know where exactly to fit this in, but I need to somewhere — there's another chapter in the book about the Brock Turner rape case, in which Gladwell reads from Turner's victim's powerful impact statement and then really, truly, "Well, actually"s the survivor herself, and makes it all about alcohol. And there was another chapter about Sandra Bland that I honestly couldn't even get through.)
What Gladwell does throughout the book is conflate the actions and feelings of institutions and individuals, of survivors and those in power, of trusting parents and the enabling experts who are abusing that trust. Perhaps it's understandable that he can't see the differences between any of these subjects, because they're all flatlined to form faceless facts he's using to fit into a pre-determined conclusion. It's like he's playing a game, but one that has real-life consequences for the people he's writing about.
The whole experience with Michigan Radio and Gladwell has made Lorincz realize that those in positions of power can recognize corruption through the window, but not when they're staring in the mirror. And, after all Lorincz and her family and the other Nassar survivors have gone through over the past few years, it makes her wonder if there's ever an end in sight.
"Michigan Radio's response, Gladwell's attorney's response, it shows you that we only learn when it's someone else, we're not going to learn and apply our lessons to our own behavior," Lorincz said.
"And that's what really upsets me is, what has this all been for if we're not going to learn?"

From the archives: Apparently, you can't do gymnastics unless you're a Ma
I know this one is a bit tough to see, but try your best to read it, I think you'll enjoy it.
Detroit Free Press; April 10, 1930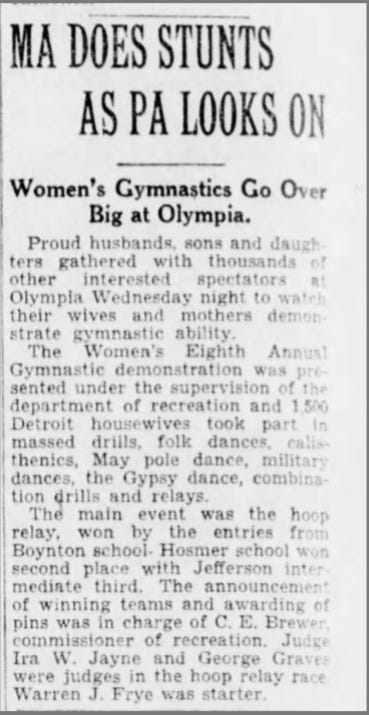 That's all for today, friends. But first, a quick announcement:
Next week you will still have your Wednesday and Friday newsletters, but since it's Thanksgiving week, I will be trying to take a day or two off to spend with the family. So at least one of those editions will be a pre-written mailbag. If you have any questions you want me to answer, please send to: lindsay@powerplays.news, with the subject line, "mailbag."
Please, if you like what you read here, encourage your friends to sign up. Shares are very, very important and appreciated, but part of proving that there is an audience for this type of work is actually getting people to add their name to the email list.