Thanksgiving Mailbag #1: The NCAA, Liz Cambage, Kim Clijsters, and NPF
Plus: My dream sporting event to attend in person.
Welcome to  Power Plays, a newsletter for people who are sick of hearing bullshit excuses, and ready to see equality for women in sports.
I'm Lindsay Gibbs, your captain on this journey. If you haven't already, please subscribe by adding your email in the box below. That's the only way to keep this thing going.
This is our first-ever holiday mailbag, and I think you're all going to love it. The questions were all great, and if yours isn't included in this mailbag, check back on Friday.
Let's do this!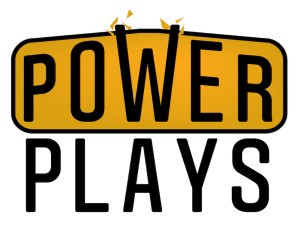 There's been a lot of news about (NCAA) transfers, and the organization impacts thousands of kids in a hundreds of ways. Do you think the NCAA helps or hurts women athletes? 
-Marcy
Hi, Marcy. I absolutely love this question, and am so glad you asked it because it gives me a chance to start this mailbag venture by repeating a Power Plays Truth: The NCAA hurts all athletes, including (especially?) those in women's sports.
Let's start by talking about the transfer stuff, since you asked specifically about it. Evina Westbook is the most high-profile example in women's basketball lately, though certainly not the only one. Westbrook transferred from Tennessee to UConn over the summer after publicly speaking out against then-head coach Holly Warlick after Tennessee's loss in the NCAA tournament.
"I just think off-the-court stuff, steps need to be taken with our staff and just overall off the court with this team," Westbrook told reporters, before refusing to say whether Warlick should return as head coach. (Which, as far as non-answers go, is a pretty clear one.)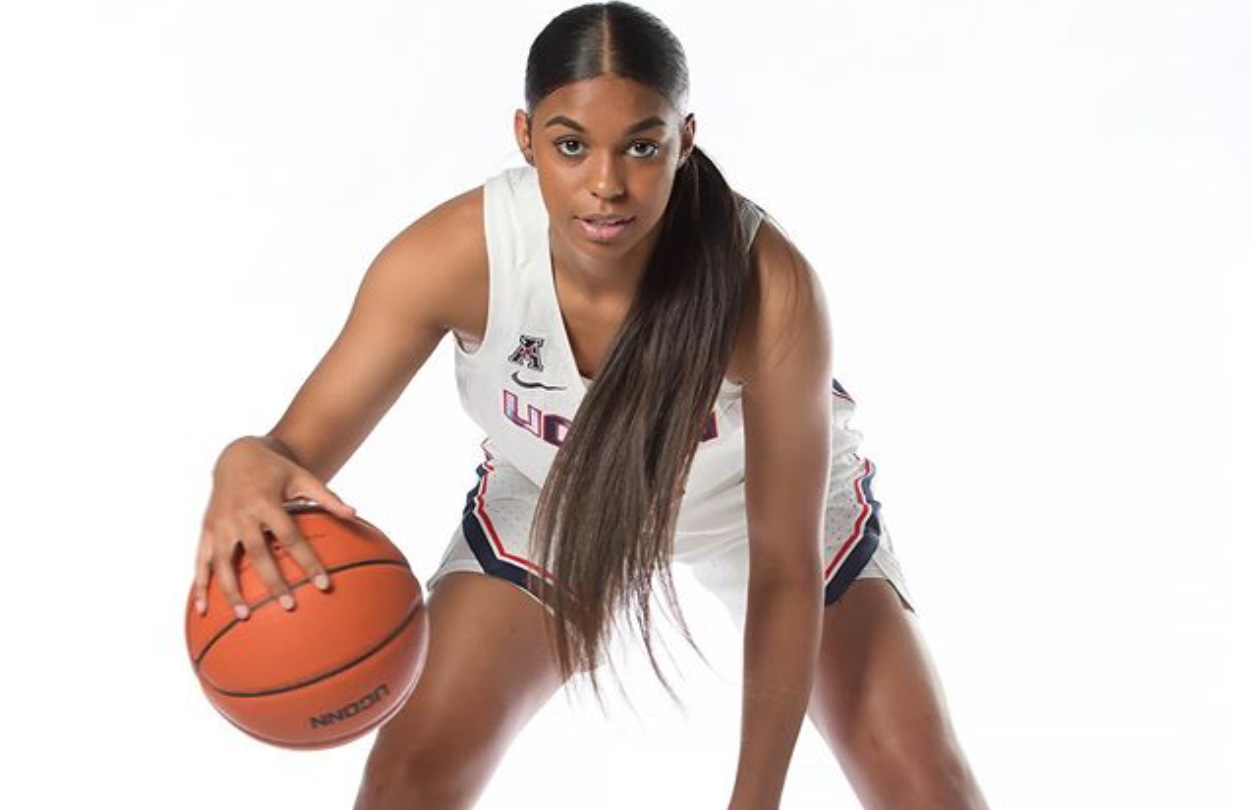 Warlick and Tennessee parted ways days later, but, understandably, Westbrook still wanted a change of scenery. She transferred to UConn, and was suddenly completely at the mercy of the NCAA. The NCAA requires players who transfer schools before they graduate to sit out a year, as an attempt to keep players from transferring so much. But there is a waiver process, for special situations — which many thought Westbrook's situation could be categorized. But Westbrook's waiver was denied. Her appeal was denied, too. The junior can't play all season, she can't travel with the team. She's basically just stranded.
UConn head coach Geno Auriemma was understandably furious, and lashed out at the NCAA and said that Tennessee was an "unhealthy environment" for Westbrook.
"The kid's in an environment that's not necessarily healthy," Auriemma said of Westbrook's time at Tennessee. "An environment that if you knew what the environment was — which I can't say — you would not want your kid in that environment."
Now, Auriemma didn't go into details about why he categorized the environment as unhealthy, but I honestly don't care about that. I mean, we can all make some pretty safe guesses — after all, I'm sure Tennessee athletics didn't approve of Westbrook's candor. I actually think the other point Auriemma made to reporters about this topic is the most salient.
"Who does it punish?" Auriemma said. "Does it punish Tennessee? That kid's not going to be there anyway. The only person that it punishes when this happens is the kid who's trying to get themselves in a better environment."
This ruling punishes the players. Period. The same players who are the most exploited in the NCAA system, anyways. The NCAA's transfer limits put restrictions on players that don't exist for coaches — who can leave for another job at any time — or on students who aren't athletes. There's no exact rhyme or reason to when waivers will be granted, which exacerbates the absurdity of it all. And the entire situation is particularly indefensible considering the NCAA also is preventing these players from profiting in any way.
Yeah, I guess we should talk about amateurism now.
As I argued way back in the second issue of Power Plays, ending NCAA amateurism is a cause that all women's sports fans should be behind. In fact, I'd argue it's explicitly (though not exclusively, of course) a feminist issue. To quote myself, since it's my newsletter and I can do narcissistic things like that, "Women have far fewer opportunities in the sports world once their college athletic days have ended, so stripping away their rights and money-making opportunities during college is particularly damaging."
Over at SB Nation, Matt Brown did a good job breaking down how much money Sabrina Ionescu and other star female athletes in college could make.
I mean, even today Nike is selling Breanna Stewart jerseys, and she doesn't make a dime off of that. She doesn't seem amused!
But this is not just an issue that impacts the superstars.
Go back and read the second issue of Power Plays, and scroll down to the final section on amateurism, where a former Division I golfer, who only got a 60% scholarship, couldn't afford housing and was told by her coaches, "If I got a job, it would be noted that golf was not my priority, and outside activities were." She had a modest following on Instagram and some companies reached out to her for advertising opportunities, but she was told it was an "instant NCAA violation" if she did that. So she ended up not having enough money to cover her housing and expenses her final semester of school, and therefore had to drop out without finishing her degree. Aaaah, the purity!d
Title IX has, without a doubt, had a positive impact on female athletics. But Title IX can exist without the NCAA. Everything can exist without the NCAA. The NCAA is bad for all of us.
If you could attend ONE sporting event (that you haven't yet!) what would it be and who would be playing? Bonus points for an ideal result/winner.
-Emily Hickey
OH MY GOSH DO I REALLY HAVE TO JUST PICK ONE??? I love this question, hate the parameters.
But honestly, it's not even that hard to choose. Right now, top of my bucket list, dream scenario, would be attending the Wimbledon final and watching Venus Williams win. In my dreams, she is not facing Serena, because that always puts a bit of a damper on the victory. But Venus wins Wimbledon again at the age of 40+, retires on the spot because she can, and I am there in person watching it, sobbing and drunk on Pimm's. Yes. Please.
Close runner ups:
A Women's World Cup final, anywhere that's not 100 degrees, to see USA win.

A women's hockey Olympic gold medal game, USA defeats Canada.

The Dean Dome for a UNC/Duke men's basketball game, with UNC winning. (I'm specifying men's since that's the rivalry I grew up with, and because I cover so much women's basketball these days that I wouldn't feel comfortable rooting, and that would be impossible for me at a UNC/Duke game.)

I almost put Olympic figure skating here, but honestly, I think that would be too nerve-wracking to watch live and in person. I don't know if I could take it.
What do you think is going to happen in the next few years with National Pro FastPitch? Any predictions about sponsors, partnerships with the W or with the NWSL, etc.? (I'm thinking about the Reign/Storm marketing sponsorship from last year, something like that but bigger.)
-Suzi
Yesss! Love a chance to talk about National Pro FastPitch, a league we will be talking about here at Power Plays, but haven't yet.
For those who are unaware, NPF is a professional women's softball league in the United States. It's been around for 16 years, and there are six teams, three of which are international: Canada, Australia, and China. The six teams includes the brand new team, the California Commotion, which is the league's first west coast team since 2005.
For 2020, the NPF is being innovative — instead of having a typical season structure, there will be a bunch of Series Events, which are multi-team competitions hosted at one site. We'll know more about how that schedule will look over the next few weeks, I think. (You can read about it here.)
But that's enough exposition! To get back to your question, Suzi, I expect a big next year for the NPF, mainly because all eyes will be on softball this summer since the sport is back in the Olympics for the first time since 2008. (And for the last time until who-knows-when, since it won't be in the 2024 Olympics, which is absolutely absurd.) Anyways, 2008 doesn't seem *that* long ago, but think of all that has happened in women's sports in the United States since then. In 2008, there was just the WNBA. Now there is a pro women's soccer league that is headed into its eighth season, and a pro women's hockey league in the middle of its fifth. Do both have a long way to go? Of course, but there's more public awareness than every that women's pro team sports are A. Thing.
When you combine that awareness with the astronomical growth the Women's College World Series has seen since 2008? Yeah, I think people are going to be watching the WCWS and the softball competition in Tokyo and trying to figure out how in the world they can support these athletes and this sport on a more consistent basis.
The NPF is in good position to take advantage of that. But, of course, what it really needs is some more sponsors. I'd like to see public pressure on the MLB to step up and invest resources (money!) into the league. I'd like to see apparel companies and beer companies and fast-food chains partner with the teams. I'd like to see more Rich People step up and start new franchises. And it's imperative for other women's leagues to lift up one another — the NWSL and the WNBA (I'm singling out these two because of the season overlaps) need to cross-promote with the NPF, especially with franchises nearby.
I guess this isn't as much of a prediction as it is a proclamation — I think big things are primed to happen for the NPF, and let's all throw our support behind them, all while pressuring people with a lot more money than we have to, quite literally, Get In The Ballgame.

Will Liz Cambage return to the W? If not, what can her stans in the U.S. do to support her world domination? ;) (Slightly teasing - Cambage and the Opals are scary enough.)
-Suzi
Yes, I believe we will see Liz Cambage in the WNBA next season. She has long said that she will play in 2020 for the Las Vegas Aces, and I don't have any reason to question her sincerity. I think that overall, her experience in Vegas was positive, she felt well cared for by the team, and the loss to the Mystics in the playoffs left her wanting for more.
Now, I have a caveat: Tokyo will be her focus. If you've seen any Cambage Instagram stories over the couple of years, you know that has been her main goal. She's had a countdown to Tokyo 2020 in her gym for at least a year now. The Opals were upset in the quarterfinals in Rio, and it devastated Cambage. She has put a lot of pressure on herself to get Australia back on that podium. So, if she's dealing with injuries of any kind, I'd definitely expect her to prioritize Tokyo over the WNBA. That being said, it'll be a split WNBA season, so even if she skips the first half, she could always play the second half, post Olympics.
But I should also mention: She has said she plans to retire after the 2020 season. Maybe.
"Right now I'm just paving the way to the Tokyo Olympics," she told Howard Megdal of the New York Times in July. "And I'm giving this career everything I can for the next two years, and then I will be stepping away and re-evaluating everything."
GAMEDAYYYYYY
back in the green and gold today with my Australia sisters as well start our
#roadtotokyo
journey!!
#fibaoqt
you can also watch all our games on YouTube
Details on my story 💚💛
If I had to guess, I'd guess she plays next year, and that it won't be the last we see her play in the WNBA. But perhaps that's wishful thinking. I am on the record as saying the WNBA is better with Liz Cambage in it, and I stick by that.
In light of the recent ESPN 30 for 30 podcast documentary about Diana Taurasi and Sue Bird's experience playing for a Russian Spy, why do you think a country like Russia amid its sexism and homophobia has had the interest in women's basketball and has been able to financially fund this interest? What are we missing here in the US? Basically, this whole thing seems ironic. 
-Jackie Powell 
First of all, if you haven't listened to this podcast yet, you absolutely must. Honestly, I'm about to go listen to it again the second I finish this mailbag.
This is a great question, Jackie, and I have wondered the same thing. I don't know that I have all of the answers — in fact, I know I don't. But at the end of the day, I do know this: A lot of this boils down to the U.S.'s obsession with salary caps in pro sports. This is not really a thing in most countries. Most sports leagues operate primarily on a free-market system. There are some rules and guidelines, sure, but basically, if there's someone with deep enough pockets willing to write a check, a deal will get done, even if it takes creative accounting. And, it turns out, rich people love winning! Who knew? So, in other leagues, they find a way around whatever rules and regulations do exist, and they write the checks. But here in the United States, it's all about the hard salary cap. Gotta keep things fair! It's overall, a very anti-labor practice.
Taurasi has actually talked about this irony a lot herself, too.
"I've said the WNBA is the most communist business you'll ever be in," Taurasi told ESPN's Mechelle Voepel in 2018. "And it's funny, I spent 12 years in a communist country feeling the benefits of a free economy. It's bizarre to me that I've lived in this paradigm. I've lived the American dream somewhere else."
Now, look; there are definite downsides to this way of doing things. You will hear many horror stories about bounced checks and random shutdowns and just overall business sketchiness in overseas play. But there's got to be a healthy medium, here.
(BTW, since soccer is a sport that is dominated by overseas markets, it's going to be particularly interesting to watch the NWSL navigate this over the next few years. They've already made some changes.)
What do you think of Kim Clijsters coming back to tennis next year? Thanks!
-Rob
Thank you so much for asking me about this, Rob. I am absolutely thrilled. I love Kim Clijsters. I miss watching her do ridiculous splits while hitting winners. I hope that she can still do those. Honestly, I have no idea how successful she will be, but doubt Kim Clijsters at your own peril. As we've learned over the years when it comes to sport, age does of course matter, but so does wear-and-tear. And Clijsters does not have a whole lot of tennis miles on her for a 36-year-old.
Do I think she's going to be able to win a major title in her second tournament back, like she did during her 2009 return? Absolutely not. The WTA is, without a doubt, a deeper and more difficult Tour than it was a decade ago.
Do I think she can have some success and surprise some people, and be generally delightful and awe-inspiring in the process? Absolutely.
Plus: I love the WTA, you all know this, but the lack of consistency from so many of the top players (for often-times understandable reasons) can lead to a lack of high-profile storylines. Clijsters will be a storyline, and rightly so.
Now, if only her HOF partner would follow in her footsteps.
Enjoyed sharing this experience with Andy !
I am interested in your take on the media consolidation. First you at ThinkProgress. Then not seeing (Jessica Luther)'s name attached to any articles at Huffington Post. Deadspin gone.  It's a real travesty as you've talked about. Why do you think is behind it?
-Felix
Felix, I probably shouldn't be finishing with this question, since it's a depressing one, but here we are. I think that the business model of journalism is broken, because the people who are in charge of so many companies think profitability AND pliability are the only two things that matter. They want submissive news rooms that make them money first and foremost. That's it. And that's just not what journalism is.
We've been on this path for a while, ever since newsrooms started moving online and it became apparent that digital ads didn't sell as well as print ads and everyone started panicking. Nobody has figured out the answer in full, and every day I am scared! Yay!
I believe in the power of independent models like Power Plays and substack, and I wouldn't be doing this and putting so much into it if I didn't mean that with all my heart. But I also believe that these independent projects need to be supplemental to a much larger media ecosystem. They can't be the main course. We need healthy, large newsrooms, all across the United States. We need them stocked with editors and lawyers, fact checkers and graphic designers, photographers and salespeople. We need them online and in print. We need it all.
Unfortunately, with no controls in place, what we've ended up with is rich, ignorant people with zero journalism experience buying up news enterprises for the prestige and then focusing on the bottom line, and nothing else. We have people owning these newsrooms and websites who are terrified of the power that these entities have, and therefore make moves to control that power, rather than feeding it
We have people in charge of media who are operating purely out of fear — of losing money, or of pissing off people in power. It can't be this way. I wish I had the answer, but I only have this rant.
(For those of you who aren't familiar, ThinkProgress is the progressive newsroom where I worked as the sports reporter for four year, until it was shut down in September. It is a bit of a different scenario than the others, since it was housed at a non-profit and was supposed to be shielded from a lot of the "market forces" bullshit, and yet, its story shares so much in common with the demise of Deadspin and Splinter and the layoffs elsewhere. It's always about money or power. Actually, it's always about both.)

If you're celebrating, eat some delicious food for me, enjoy being around your loved ones, and have a Happy Thanksgiving. Part 2 of the mailbag will be in your inboxes on Friday (I'll try not to be this wordy, though, no promises), and I'll be back Monday with original reporting.
Please, subscribe and share.