The NCAA doesn't care about sexual assault victms
Even when the survivors are NCAA athletes themselves.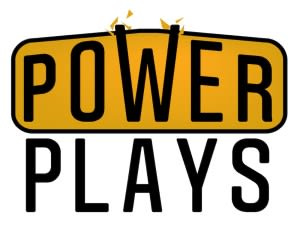 Hi, everyone. Welcome to Power Plays, your home for a no-bullshit look at sexism in sports. This newsletter will hit your inbox every Monday, Wednesday, and Friday.
This is an independent venture, and you can support it by signing up. Every day, people in positions of power in the sports media industry let me know that they don't think there's a full-time space for this work. Help me prove them wrong.
Today, we're going to dive into the NCAA's enabling of sexual abuse, so you can go into your weekend feeling Extra Ragey.
But first, the announcements portion of our program.
Thank you all so much for your Bay Area recommendations! Of course I do not have nearly as much time as I anticipated having, but I am trying to get to some of them in the next couple of days, before I fly back across country to The Swamp.
Today, I'm actually going to head to Stanford to watch the volleyball tournament! If anyone wants to join me for an impromptu Power Plays meet-up, email me: lindsay@powerplays.news. (No murderers, please.)
I also wanted to take a second to give a shout-out to my friends over at The Gist. The Gist is a newsletter about sports by women, for women. They're a fabulous addition to your newsletter diet if you just want a way to keep up with all of the news in the sporting world, men's and women's.
Okay. Let's do this.

The predator pipeline
On Thursday, Kenny Jacoby published a stunning four-part investigative series with USA Today Sports, called Predator Pipeline.
You should read every part of this investigation, but before we dive into our topic of the day, I wanted to outline all of his work here:
Jacoby started working on this project when he was reporting on the Tristen Wallace case at the University of Oregon newspaper three years ago. But after talking to others, and realizing how many people were shocked by the lack of regulations the NCAA had regarding sexual assault or domestic violence, he decided the topic deserved a big-picture look.
Because ultimately, this isn't about one person or even one school. It's about a system that cares more about punishing athletes for letting an agent pay for lunch than it does about punishing athletes for rape.
As someone who does a lot of work in the field, I just cannot stress how important this type of in-depth investigative reporting is, and how imperative it is that we support it.
'My university wasn't protecting me.'
There's one aspect of Jacoby's investigation that I really wanted to hone in on. And that's the fact that multiple survivors he featured in his report were NCAA athletes themselves.
One of them was Mairin Jameson.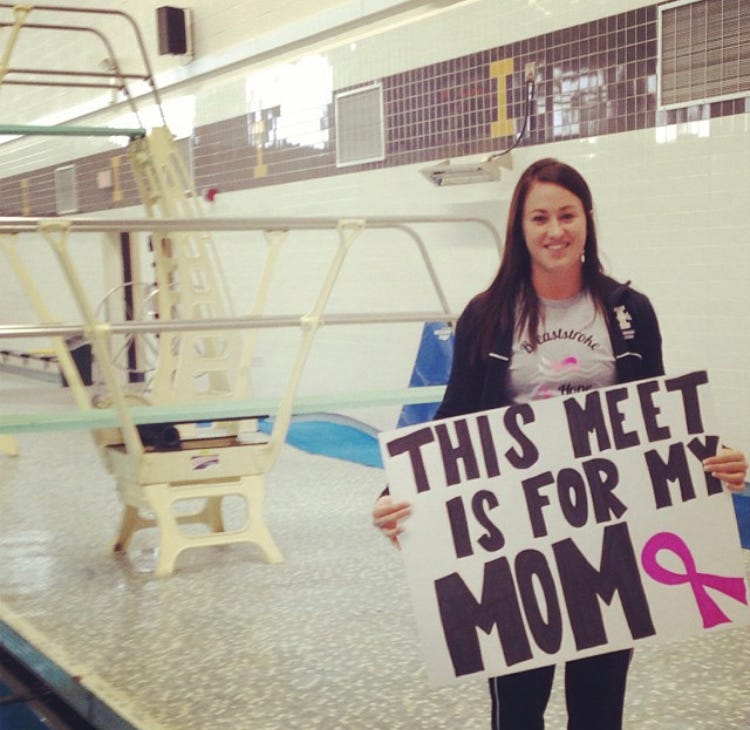 Photo via Mairin Jameson.
Jameson was a diver at the University of Idaho when she was sexually assaulted by Jahrie Level, a wide reciever on Idaho's football team, at a bar. This assault followed weeks of harassment by Level.
She immediately went to someone she trusted, her athletic advisor at Idaho. After talking with her advisor, she initially decided she would rather deal with this through the athletic department than the police department, since she had heard so many horror stories about how police handle sexual assault cases.
"I didn't necessarily want to go the police report route," Jameson told Power Plays. "I was like, we're both athletes here, I assumed the university would do right by me. And so I went to the athletic director and the football coach, and they told me that because it happened off campus, there was nothing they could do about it."
Jameson trusted them. She took them at their word.
So, for the next couple of weeks, she went about her business as usual on campus. Or at least she tried to. The problem was that they were both athletes. And even though outsiders might not think that a football player and a diver would cross paths often, the truth is, they use many of the same facilities.
"I felt unsafe, as another athlete, around campus and around our (athletic) facilities," Jameson said. "I go there to do weights multiple times a week, to get athletic training multiple times a week. Our study room is there, our advisors are there. I was so afraid of running into him."
Remember: Jameson was assaulted, in public, by a football player. She told the football coach and the athletic director. almost immediately. And she was met with shrugs.
"I went about two weeks feeling unsafe on campus, scared and upset that my university wasn't protecting me," Jameson said. "I really felt like they were protecting the football player."
'I had given them everything, and I had nothing left to give.'
Jameson's road to justice began in earnest when her mother recommended that she go to the counseling center. Her counselor then recommended that she visit the Women's Center.
At the Women's Center, Jameson was told that the athletic director and football coach were completely wrong — the Title IX laws had changed, and she could file a Title IX complaint, even though the assault happened off campus.
Once she filed the Title IX complaint, she also decided to file a police report. The police uncovered a video of the assault.
But by the time punishments started to be handed down for Level at Idaho, he had already transferred to Stony Brook, where he competed for two seasons. (At Stony Brook, Level was arrested for three separate incidents, though never charged.)
Meanwhile, back on campus, nobody knew why Level had transferred out of the program.
"It was kept very secret. No one around the athletic department except for those who were in the room with me knew why he had transferred," Jameson said. "I just honestly felt like a dirty little secret, like I got brushed under the rug."
While Level went on to play football at Stony Brook, Jameson was left at Idaho, dealing with the aftermath.
"I really struggled with it my whole senior year. I was very emotional," Jameson said. "Diving is a high-anxiety sport anyways, and I still didn't really feel safe and protected by the people around me. It was a very, very rough year."
Jameson ended up deciding not to compete at Zones, a diving meet she qualified for that would have determined whether she qualified for the NCAA championships. What once was an athletic dream had become a burden .
"I just didn't have it in me," she said. "I had given them everything, and I had nothing left to give."
So many examples of female athletes being the ones put in harms way
Jameson is far from the other female athlete to have to go through this.
In 2017, a student affiliated with athletics at the University of Maryland came forward with sexual assault allegations against two football players. The athletic director and football coach illegally obtained funds to pay for the legal fees of the football players, but not the legal fees of the alleged victim.
At Michigan State University, hundreds of former doctor Larry Nassar's victims were athletes. But despite that, the NCAA found that Nassar's decades of sexual abuse was not an NCAA violation.
At Baylor, a former volleyball player acccused Baylor football players of gang raping her. In a lawsuit, she alleged that multiple people in the athletic department discouraged her from reporting the assault to authorities.
The system is set up to protect winning in revenue sports, so that the people at the top can get paid. Everything else gets a shrug. And it starts at the top, with the NCAA, who cares about power and profit first and last.
"It seems that (the NCAA is) somewhat selective in who they're protecting," Jacoby told Power Plays. "They might try and say, we have the same set of rules for everyone, but those rules really work in favor of the men and particularly of the high-profile athletes like the football players and the basketball players."
Athletic departments regularly value the potential of male athletes in a revenue sports over the safety of female athletes under their charge. It's yet another form of institutional sexism. And it is, quite frankly, bullshit.
Another horrifying thing? How all of this is connected.
Okay wait, I'm not quite done. There are so many things from Jacoby's reporting that I could pull out and rant about, but this one stood out, because it shows how interconnected all of this enabling is, how it's embedded into the system.
The president of Stony Brook when Level was recruited to play there while he was under investigation was Samuel Stanley. Stanley was also serving on the NCAA Board of Governors at the time. According to Jacoby, when serving on the board, Stanley helped kill stricter NCAA regulations for sexual assault.
Today, Stanley is the president of Michigan State University, as the school continues to face criticism from advocates for its lack of transparency and urgency when it comes to dealing with the aftermath of the Larry Nassar case, and subsequent sexual assault cases at the university.
What a toxic, tangled web of patriarchy it is.

No archives again today, but I promise they'll be back next week. (Remember, email me if you have any suggestions, lindsay@powerplays.news.)
I'll be back on Monday, with lots of fun announcements and projects that will help Power Plays soar into the new year.
Help me out, by signing up and sharing. Have a great weekend!