To truly honor Kobe and Gigi, you have to respect women's basketball
My feelings are complicated, but Kobe's love of the women's game was as straightforward as it gets.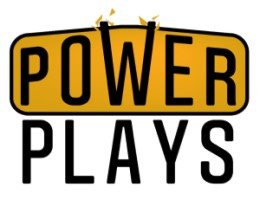 Welcome to Power Plays, a newsletter about women in sports that hits your inbox three times a week. Please sign up below, and share with your friends. Email lindsay@powerplays.news if you have any questions.
Today, we continue our reflections on Kobe's legacy.

On Monday night, I traveled to the XL Center in Hartford, Connecticut to watch the U.S. women's national basketball team play the University of Connecticut Huskies in an exhibition game. The reporting trip began as a way to talk to the WNBA stars about the new collective bargaining agreement, and to see in person whether rumors of UConn's demise have been drastically overstated.
But 30 hours before tipoff, everything changed.
On Sunday morning in California, NBA legend Kobe Bryant and his 13-year-old daughter Gigi Bryant were two of nine people who died in a tragic helicopter crash. The helicopter was on its way to the Mamba Sports Academy, a multi-sport training facility that Kobe opened in 2018; Kobe was scheduled to coach Gigi's team in a game that afternoon. Two of Gigi's teammates, Alyssa Altobelli and Payton Chester, also died in the crash.
What should have been a celebration became a memorial. Prior to he game there was a moment of silence, and a photo of Kobe and Gigi flashed on the scoreboard. Breanna Stewart wrote the names of all nine victims on her shoes; both teams started the games with eight-second violations, for Kobe, who used to wear No. 8; Diana Taurasi cried. There were flowers and a No. 2 jersey on a chair on the UConn sideline, for Gigi.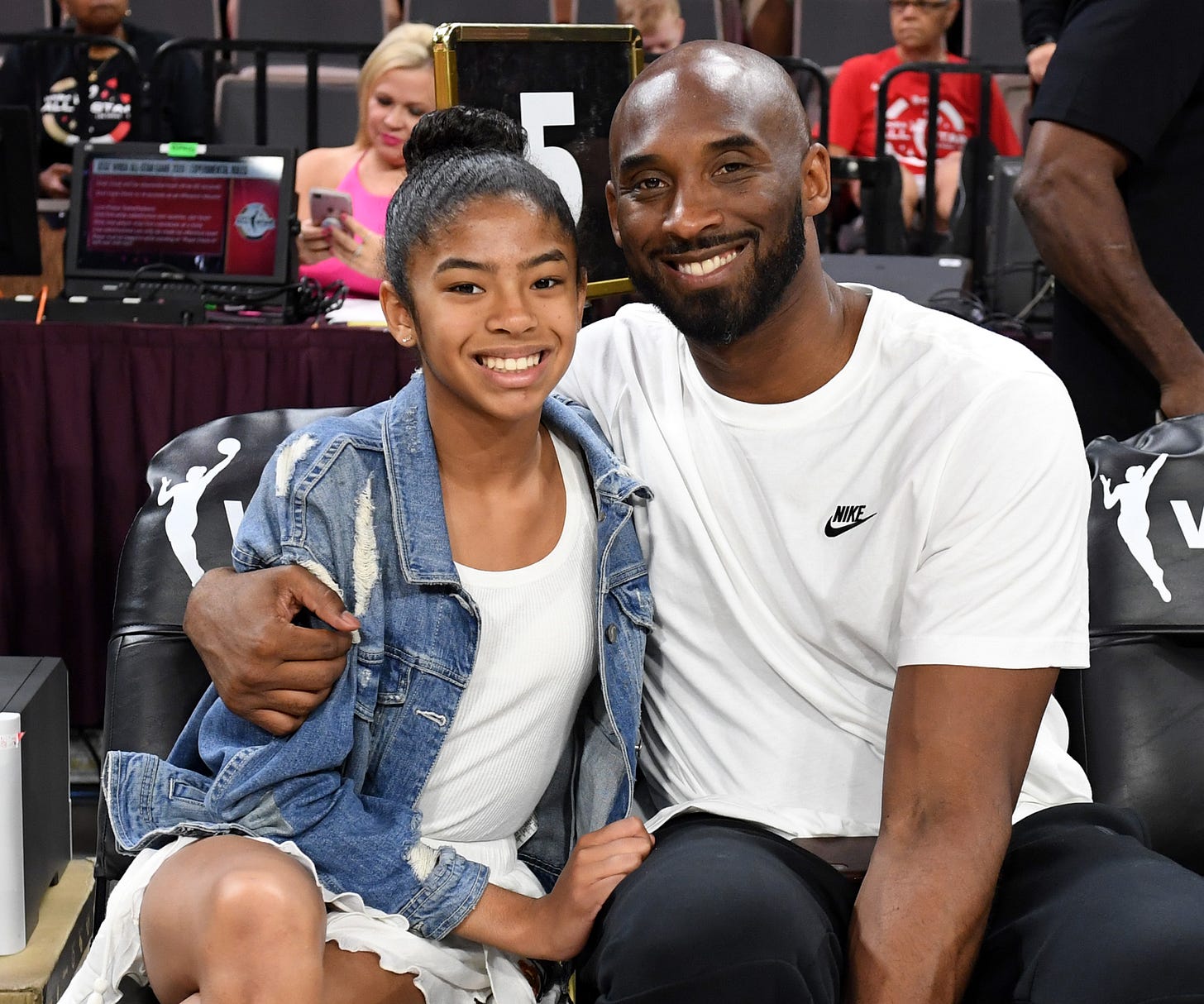 (Credit: Getty Images)
While there were memorials for Kobe and Gigi taking place at sporting events all around the world, this one was different. Gigi dreamed of playing for UConn in college, and becoming a WNBA star. Kobe wasn't simply supportive of her goals; he was transformed by them. Over the past couple of years, Kobe and Gigi had become fixtures on the sidelines of women's basketball games, in college and the pros. Kobe followed women's basketball reporters on twitter, and became an active mentor to elite women's players, like Jewell Loyd.
A lot of the grief about Kobe was centered around what he had already accomplished; at the XL Center, the grief was focused on the future that Kobe and Gigi never had a chance to fulfill. This was their legacy-in-the-making, their unfinished business.
"His advocacy at this particular time for women's basketball was so meaningful, and we know Gigi was a big reason why," Team USA assistant coach and Minnesota Lynx head coach Cheryl Reeve told reporters after the game. "His ability to empower the way that he did made many, many women's basketball players feel special and valued. And that's something that I hope that can live on."
Truthfully, I've had a hard time grappling with Kobe's status in the women's basketball community over the past few years. I have written extensively about the legacy of his rape case, and know how much that trial still impacts sexual assault survivors to this day. I always felt that his support of women's basketball had a performative aspect to it, and I was frustrated that the media lifted him up as some sort of savior just for showing up. I regularly cringed when WNBA stars I admired posted photos with Kobe, or when his opinion of women's basketball garnered more coverage than the sport itself.
How could he portray himself as a champion of women when he played such an active role in a trial that tortured the woman who accused him of rape, and therefore led to the silencing of survivors everywhere? How did the media not make him answer for that? These questions echoed through my head on Monday night, especially as my 2016 article on the legacy of his rape case was shared on twitter, and survivors flooded my direct messages, telling me their own stories, asking how they should feel, wondering if there was space for them in this conversation at all.
What does it mean when someone who has caused so much pain to so many is being celebrated as a hero by people you admire? How do you rectify these competing realities?
I don't know. I'll never know. And on Monday, the matter only became that much more complicated for me. Because while I had always viewed Kobe's support of women's basketball through a skeptical lens, every woman I spoke to that night hammered home his sincerity.
"The one thing that I know, from being around Kobe and knowing him a little bit, he didn't fake anything. He wasn't one to say things that he didn't mean. He wasn't one to do things that he didn't believe in," said Taurasi, who had gotten very close to Kobe over the past few years.
Sue Bird, never one to give credit where it's not due, echoed this sentiment.
"Anybody who is as great as Kobe is, to have him look at women's basketball as an equal, it does mean something. And it's not lip service," Bird said. "He's not forced to say what he said. He wasn't forced to go to the games that he went to, and he wasn't forced to take a young Jewel Lloyd under his wing. He wasn't forced to do these things. He actually believed in women's basketball.
"And I think, you know, in some ways, it's unfortunate that that's where we are in our society where we kind of need that stamp of approval, but it definitely was going a long way. And it was real. And I think that's really the best part about it. It wasn't lip service."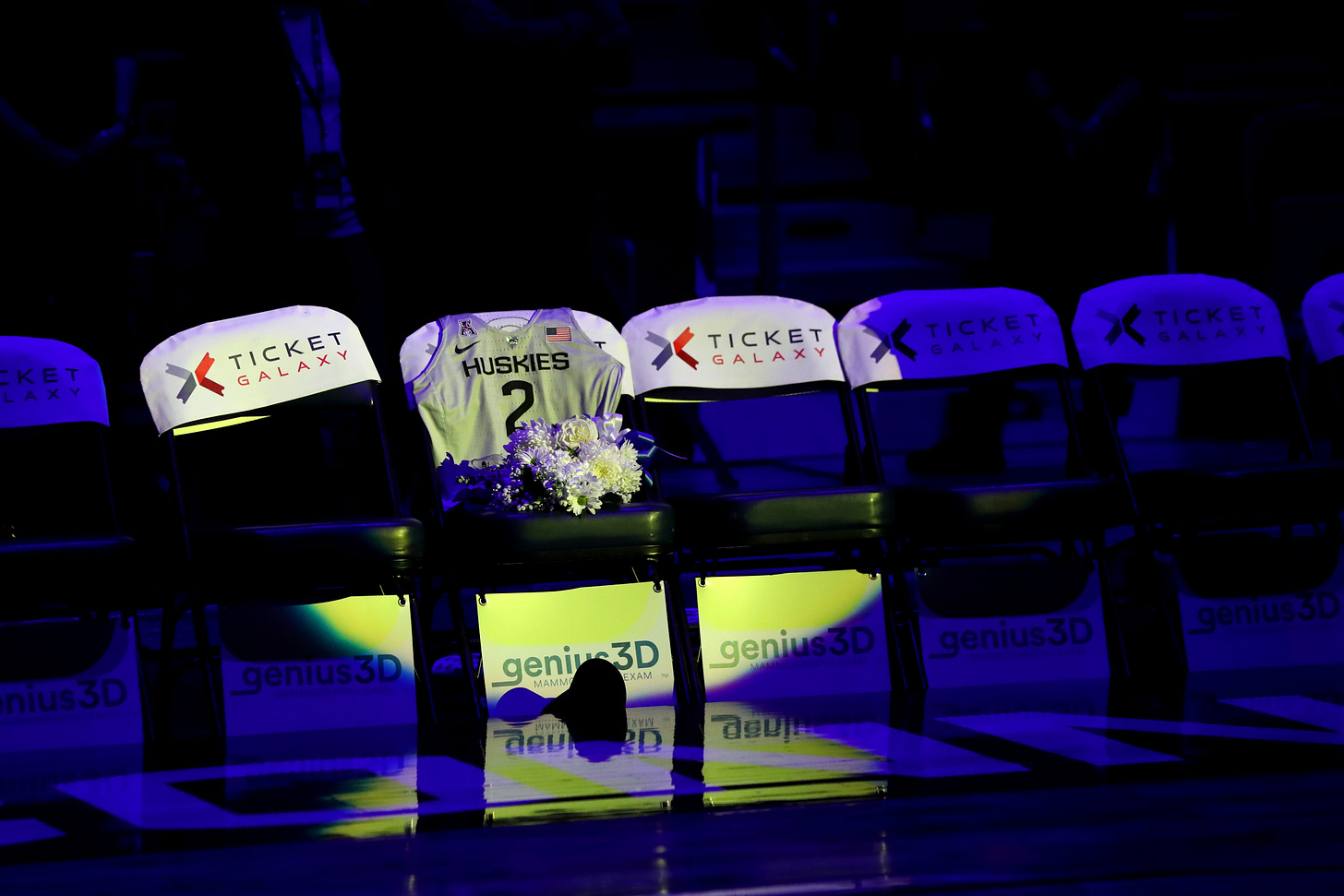 (Credit: Getty Images)
The pain that survivors were sharing with me on social media was real. And so was the positive impact that Kobe was having on women's basketball. They both exist. They both matter.
"There's not a whole lot of people that are just out here, putting the women's game on their back," said Atlanta Dream guard Renee Montgomery, who was on hand to celebrate the championships she won at UConn. "And you can see from his Mamba Academy, he's at WNBA All-Star, he's at random games, so he's not only at the flashy games. He's showing up. He's wearing the WNBA hoodies. He was someone that firmly believed in the product of women's basketball, and he was trying to push the envelope.
"He brings a certain level of visibility wherever he goes. So if he's pushing the women's game, he brings that with him. So for me, personally, (his death) was a heavy blow because of what he means to basketball, and even more what he means to women's basketball."
There's been so much talk about Kobe's legacy over the past few days, and that conversation will continue. I believe it's imperative to include his rape case in that discussion, and to lift up the voices of survivors. But his support of women's basketball has to be part of that conversation, too.
I often became frustrated that Kobe's love for women's basketball was treated as so exceptional by the media. Now, I realize that the only way to fix that is to make sure that going forward, it's the norm. That's how we can truly honor the memory of Kobe and Gigi.
Unfortunately, there's a long way to go. There are media members honoring Kobe who have never covered women's basketball — except, occasionally, when Kobe was sitting courtside. There are NBA players, past and present, who plan to honor Kobe and Gigi by switching jersey numbers, but have have never been to a WNBA game. There are corporations putting out emotional tributes in their honor who don't devote any resources at all to women's sports. That's simply not going to cut it.
One of the most emotional parts of Monday night, for me, was when Katie Lou Samuelson — a recent UConn grad who plays for Team USA — talked about getting to know Gigi personally.
"She was shy the first time we met her. And slowly each time she got more and more outgoing. But he always talked about how on the court she was a different person, she was a monster, she was mean, she had an attitude just like he did," Samuelson said, as tears streamed downed her face.
"She's just a beautiful soul, and a person I was lucky enough to meet."
Gigi was a special player, who was determined to change the game. Her dad was going to be right beside her every step of the way. But they didn't make it to their game on Sunday, and their legacy has been tragically interrupted.
UConn head coach Geno Auriemma was asked on Monday night about Kobe's legacy in the women's game.
"I don't think he got a chance to really establish one in our game," he said. "He was just getting started."
Now it's up to the rest of us to finish the job.

I'll be back tomorrow with more friends. Thank you so much for your support of Power Plays.