URGENT: Idaho is hours from enacting anti-trans bill amid coronavirus pandemic
We cannot let transphobes use women's sports to pass bigoted legislation.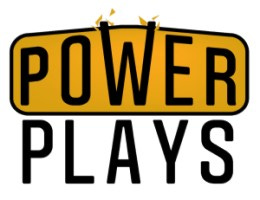 Hi, friends. Welcome to Power Plays, your favorite no-bullshit newsletter about sexism in sports. I hope you are all doing well and social distancing as much as possible during this difficult time.
I've been spending the past few days re-adjusting the Power Plays schedule now that all of the live sports have been canceled for the foreseeable future. I have a lot of exciting announcements for you all, but we'll talk about that tomorrow and Monday.
Today, I want to talk about one crucial issue and one crucial issue only: The anti-trans bill in Idaho that is days away from becoming law. The bill discriminates against trans youth under the guise of "saving women's sports."
Here at Power Plays, we have NO TIME for that bullshit. So, in this issue, you will find out about:
What HB500 is.

Why the clock is ticking.

How you can help fight it.

And vital resources and information to learn more about why it's crucial to keep sports a trans-inclusive space.
This is one of the most important and URGENT issues of Power Plays yet. Please read and share.
Okay friends, let's do this.

Wait, what is going on, and why the urgency??
Hi. Okay. So. There have been a slate of anti-trans bills presented in legislatures across the country, which are centered around banning trans youth from participating in sports.
Today, we are focused on Idaho's bill HB500, because it is one of the most discriminatory of these bills (which is REALLY SAYING SOMETHING, as they're all atrocious), and also because it is days — maybe just hours — away from becoming law.
HB500 — which is dubiously called the "Fairness in Women's Sports Act" — would require anyone participating in girls'ssports whose gender is questioned to undergo hormone level monitoring, chromosome analysis, and an inspection of the athlete's "internal and external reproductive anatomy" in order to participate in sports. These are incredibly intrusive procedures. Remember: We're talking about YOUTH AND SCHOOL SPORTS. These are kids!
Everything is so urgent because the bill has already passed through the Idaho legislature, and is currently sitting on the desk of Idaho Governor Brad Little (R).
Gov. Little can still veto the bill. Or he can sign it into law. He will likely make his decision on Friday, March 20, or on Monday, March 23. So time is of the essence. It is imperative for the public to put pressure on Little to veto the law.
If he signs the bill into law instead of vetoing it, Idaho will be sued; however, the state has already indicated it is willing to spend millions of dollars to defend the bigotry.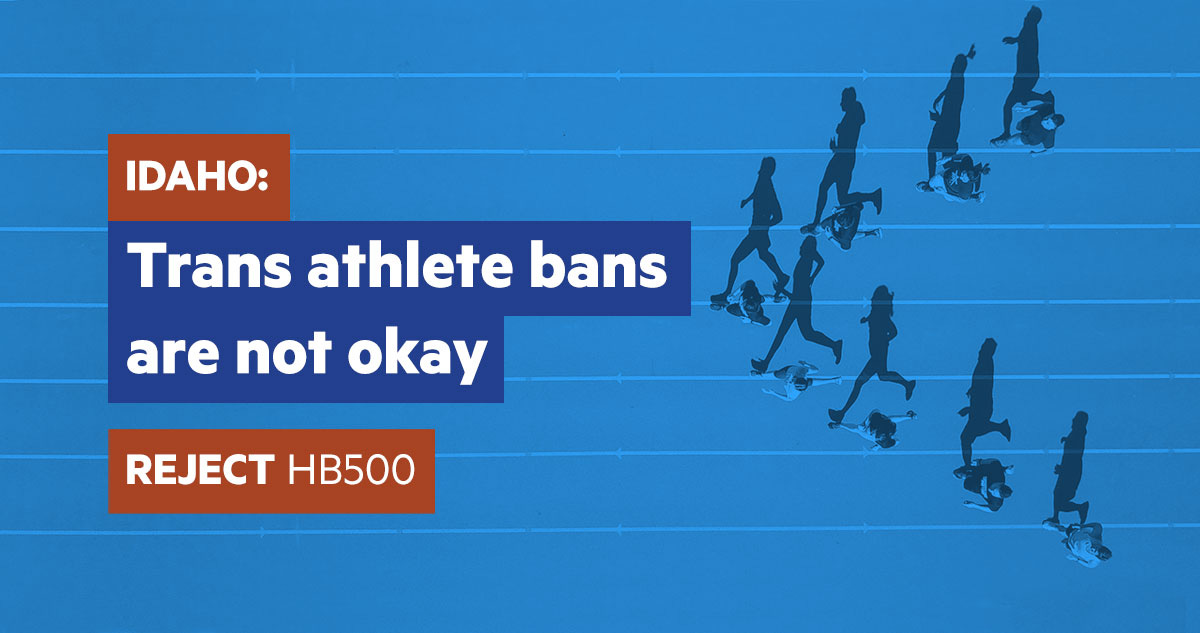 (Graphic via NCTE)
The bill is called the "Fairness in women's sports act." I like fairness, and I like women's sports. So, why is this bad?
Obviously, here at Power Plays, we love women's sports! But this bill further marginalizes one of the most marginalized communities in the world, trans youth. Power Plays has obtained an advanced copy of a letter from the National Center of Transgender Equality that will be released publicly on Friday. That letter does a great job breaking down why the bill is so dangerous:
Despite the bill's stated intent-- to protect and promote girls' sports—this bill would compromise access to sports for many vulnerable youth while doing nothing to support young athletes or to address real threats to girls' sports. This bill blatantly targets an already-marginalized community in athletics and decrease their participation in sports. Transgender youth already participate at significantly lower rates and already feel unsafe in athletic spaces.
Secondly, there are SO MANY things that state and federal legislatures need to do in order to make participation in sports more equitable. A couple of months ago at Power Plays, we looked at the staggering state of gender inequity in sports, based off of an extensive report at the Women's Sports Foundation.
The biggest issues are a lack of Title IX enforcement, the persistence of classism/racism/homophobia, and the fact that cis white men still hold most positions of power in the sports world.
This bill about "fairness in women's sports" addresses ZERO of these problems. Again, the letter from the NCTE does a good job boiling down the real problems facing women's sports:
Moreover, this bill does nothing to address the real threats to all girls' participation in sports. Despite Title IX, schools are providing about 1.13 million fewer opportunities for girls to play sports in high school as compared to boys. Girl's' teams also routinely receive fewer benefits and resources compared to boys' teams. Another documented threat to girls' participation in sports includes the continued lack of female role models in coaching positions. Nearly 80% of female leaders in sports reported that lack of exposure to female coaches as role models limits girls' sports participation. If legislators want to seriously protect and promote girls in sports, they should start by addressing Title IX non-compliance, funding disparities, and hiring practices that negatively impact girls' athletics.
If you've followed Power Plays for a while, it will come as no surprise that I am extremely passionate about many things. But bills like this make my blood boil like none other, which is why I am calling this community to action now. I will be damned if I allow women's sports to be used as a cover for transphobia on my watch. Absolutely, positively, not.
On the elite level, there are already regulations in place for transgender athletes. There is zero evidence that trans women are dominating women's sports and keeping cis women off the podium. And there is WHATEVER LESS THAN ZERO EVIDENCE IS of cis men "pretending" to be trans women so that they can dominate women's sports.
There are so many crises is women's sports. THIS IS NOT ONE OF THEM, AND NEVER WILL BE.
Hold on. Aren't we in the middle of the global pandemic? Why is this happening now?
1) YES, WE ARE!!
2) BECAUSE BIGOTRY DOESN'T TAKE A DAY OFF.
Most state legislatures have temporarily tabled their anti-trans bills as we fight the coronavirus. That doesn't mean we can take an eye off of those bills, but it does give more time to mount a fight.
Idaho, however, seems to think a global pandemic is the perfect distraction to propagate discrimination against the trans community. #priorities
Okay. I get it. This is awful. What can I do to help stop this?
Here, I'm going to rely on information from the great Chris Mosier. These are actionable steps that you can do right this second. We need to draw as much attention to this as quickly as possibly.
First, you can email Governor Little: governor@gov.idaho.gov. (Multiple times, if you so prefer!!)
Mosier's website, transathlete.com, provides scripts and everything:
TAKE ACTION: Email Governor Brad Little to tell him to VETO HB500. You can do this more than once.

Or you can use the online form directly located HERE


SAMPLE TEXT (you can copy/paste or use as a guide)
SUBJECT: VETO HB500 & HB509
I am writing in strong opposition to HB500, which will not only discriminate against transgender youth but will put ALL girls and women in sports at risk. In the midst of a global health crisis, the message coming from Idaho is that it is a priority to attack trans youth. Five former attorneys general have advised that this will be a costly lawsuit that Idaho cannot afford, especially during this difficult time. The country is watching - do not write discrimination into law. Please VETO HB500 & HB509.
​
[your name]
[city, state]
[your email address]
​
​TAKE ACTION: Call Governor Brad Little to tell him to VETO HB500 if it makes it to his desk. Do this daily if you can.
​
Call 208-334-2100
SAMPLE SCRIPT (it won't be him answering the phone - they will note your concern and tally the number of responses they get)
​
I am calling to tell Governor Little to VETO HB500 and HB509. HB500 will not only discriminate against transgender youth but will put ALL girls and women in sports at risk. HB509 will make life incredibly more challenging for trans folks and is unnecessary. Please VETO HB500 and HB509.
​
Additionally, tweet at the leaders of women's sports organizations, prominent journalists, your favorite athletes — any way you can think to get this more attention. Public pressure works.
I want to be an ally to the trans community, but this is all a lot of information, and my brain is fried because of the aforementioned global pandemic, and can you just slow down for a second and really help me better understand this issue?
Yes. I know that this is a lot, and that some of you might not know a lot about this topic. It's okay, I understand how intimidating it can feel to be asked to speak out about issues you're not experts on.
So, I'm going to fully copy and paste two informational documents I reference often, courtesy of Ashland Johnson, founder of Inclusion Playbook.
These will give you a great sense of why LGBTQ inclusion sports is imperative, and why these anti-trans bills are NOT a boon to women's sports, but rather bigotry in action.
Why LGBTQ inclusion in sports is so important
LGBTQ youth face harassment, discrimination, and isolation.   

Seven out of ten LGBTQ students experience verbal harassment at school based on sexual orientation. (GLSEN, School Climate Survey, 2018)

Sixty-seven percent of LGBTQ youth report that they've heard family members make negative comments about LGBTQ people. (Human Right Campaign, 2018) 

Onlytwenty-four percent of LGBTQ youth participate in sports (compared to the national average participation rate of sixty-eight percent). (Play to Win, 2018) 

Four out of Five LGBQ Youth are not out to their coaches about their sexual orientation. (Play to Win, 2018)

This negative treatment impacts the health and wellbeing of LGBTQ youth.

Twenty-eight percent of LGBQ youth and forty percent of transgender youth) feel depressed most or all of the time compared to twelve percent of non-LGBTQ youth. (Human Rights Campaign, 2017) 

LGBQ young people are more than twice as likely to feel suicidal and over four times as likely to attempt sucide. (Human Rights Campaign, 2017) 

One in three transgender youth have seriously considering suicide and one in five has made a suicide attempt. (Human Rights Campaign, 2017)

LGBTQ youth have higher rates of obesity and diabetes than non-LGBTQ youth. (Northwestern Medicine, 2018) 

LGBTQ youth are less likely to engage in phsical activity than non-LGBTQ students. (Northwestern Medicine, 2018)  

Supportive sports environments can have a positive impact for LGBTQ youth.

Coaches can provide LGBTQ with life-saving support. A recent report showed that LGBTQ youth who had at least one accepting adult in their life were forty percent less likely to report a suicide attempt in the last year. (Trevor Project, 2019)

Sports instill life-changing self confidence. LGBTQ youth who play sports report higher rates of self confidence and well-being than LGBTQ youth who do not play sports. (Human Rights Campaign, 2018)
Why the anti-trans bills sweeping the nation are so dangerous
The Issue: Anti-Trans Youth Sports Bills

Across the country, we are seeing an influx of anti-trans bills that would ban trans youth, particularly trans girls, from playing on the team that matches their gender identity. Despite overwhelming evidence to the contrary, legislators claim these bills are needed to protect women and girls in sport.

States with Anti-Trans Youth Sports Bills

Currently, eighteen states are considering these anti-trans youth sports bills. This includes: AL, AZ, CO, GA, IA, ID, IN, KS, KY, LA, MO, MS, NH, OH, SC TN, WA, WV.

What These Bills Do 

These bills would essentially ban young trans girls from sports, imposing rules on K-12 athletes far stricter than even NCAA rules. Also, if passed, these bills would not only impact transgender youth; they would also adversly impact any female athletes who is gender-nonconforming or simply deemed as "too masculine", opening them up to harassment and potentially invasise medical procedures in order to participate in sports.

Trans Youth are Already Vulnerable

Trans youth are already a face heightened discrimination, violence, vicitimization, harassment, rejection, and isolation on and off the field of play. Such mistreatment leads to negative health outcomes. For example, forty percent of transgender youth feel depressed most or all of the time compared to twelve percent of non-LGBTQ youth. Moreover, a recent CDC study revealed one in three transgender youth has made a suicide attempt. Studies show that simply allowing trans youth to live in accord with their deeply held identity dramatically improves their health and well-being. Therefore we should be working together as a sports community to support trans youth in athletics instead of essentially forcing them out of athletics. 

Why This Matters:

Sports provide trans youth with much-needed community, self-confidence, and support. In fact, LGBTQ youth who play sports report higher rates of self confidence and well-being than LGBTQ youth who do not play sports. Currently only 12 percent of trans girls and 14 percent of trans boys play on a team sport (compared to a national average of 68 percent of all youth). If these bills become law, research suggests we will likely see a decrease in sports participation for all LGBTQ youth (LGBTQ youth already participate in sports at a rate 64 percent lower than the national average). We should be trying to expand access to youth sports, not restrict it. 

Sports Policy Experts Agree: 

The majority of sports inclusion policy experts (e.g. the Women's Sports Foundation, National Women's Law Center, USA Cycling) and a growing majority of states (20 states, plus DC) support allowing young transgender athletes (K-12) to compete in leagues and on teams that are consistent with their gender identity. The goal of sports at this age is to build character, increase self-confidence, and promote fitness. Children who participate in sports report having better grades, better mental and physical health, and feeling more included and invested in their school communities. All girls, including transgender girls, should enjoy these benefits. 

Please, share this issue, subscribe if you can, and take at least two minutes to send a message to Gov. Little that this transphobia will not be tolerated by the community that cares about women's sports.
If you have any questions, reach out to me: lindsay@powerplays.news. Take care, friends.