Women don't have to compete against men to prove their greatness
And they don't need Kobe Bryant to vouch for them.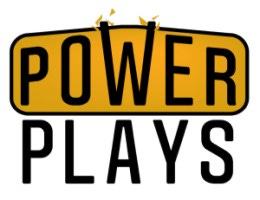 Hello, welcome to Power Plays, where we serve sports coverage without a side of toxic masculinity.
I'm Lindsay Gibbs, your (hopefully!) beloved host. While the media industry is in peril, and coverage of women's sports is moving in the wrong direction, I'm working hard to turn Power Plays into a sustainable platform for in-depth coverage of women in sports that you can't get anywhere else. As always, I ask you to please sign up and spread the word.
In a couple of weeks, I'm going to be moving to a subscription model. This is my full-time endeavor, and subscriptions will be how I support myself and keep this work going. One newsletter per week will remain free for everyone, but to get the other two per week, you'll need to pay a small fee; there will be options for monthly or yearly payment plans, as well as ways you can give subscriptions as gifts or become an Official Founding Member.
Before I lock things down, I want to ask, what do you think a fair price would be for Power Plays? I want to hear from you: lindsay@powerplays.news.
Okay friends, let's do this.

Change of plans
So, the plan today was to post a piece looking back at the significance of the University of Connecticut vs. University of Tennessee women's basketball rivalry, since the two teams will face off for the first time in 13 years tomorrow (Thursday) on ESPN.
Then, plans changed, because I saw a tweet that made me so angry, I just needed to rant. So, you'll get UConn/Tennessee in your inbox tomorrow, on game day. Today, we're talking about this bullshit:
*screams forever*
Apparently, this is a topic because a CNN reporter asked Kobe Bryant if his 13-year-old daughter, Gianna, could one day play in the NBA. (She's an avid basketball player and fan, and her highlight reels have been going viral recently.)
Instead of shutting this down by saying something such as, "I don't know, but I'm really excited for her to play in the WNBA one day, because that leagues is AMAZING!" — something he hopefully feels, since he's a supporter of the league — he decided to entertain the premise of the question.
"I think there are a couple of players who could play in the NBA right now, honestly," Bryant said. "Diana Taurasi, Maya Moore, Elena Della Donne. There's a lot of great players out there so they could certainly keep up with them."
Within hours of the article going up on CNN, ESPN had written its own article about it, espnW was promoting it, and I was angry.
There are so many reasons why I hate everything about this. I have narrowed it down to three.
1. The entire framing of the topic is an insult to women's sports.
Let's start with the entire framing of the question itself. It's insulting to everyone who has worked so hard to make the WNBA great, to everyone who has dedicated their lives to building up women's basketball, and women's sports as a whole.
It sets up men's sports as the ultimate goal, and women's sports as a consolation prize. It implies that the greatest women's basketball stars in the world aren't accomplished enough, because they haven't achieved their success in the NBA. It tells women that the only way they can truly be great is if they compete against — even beat — men. It boils down to this: Women's sports simply don't count.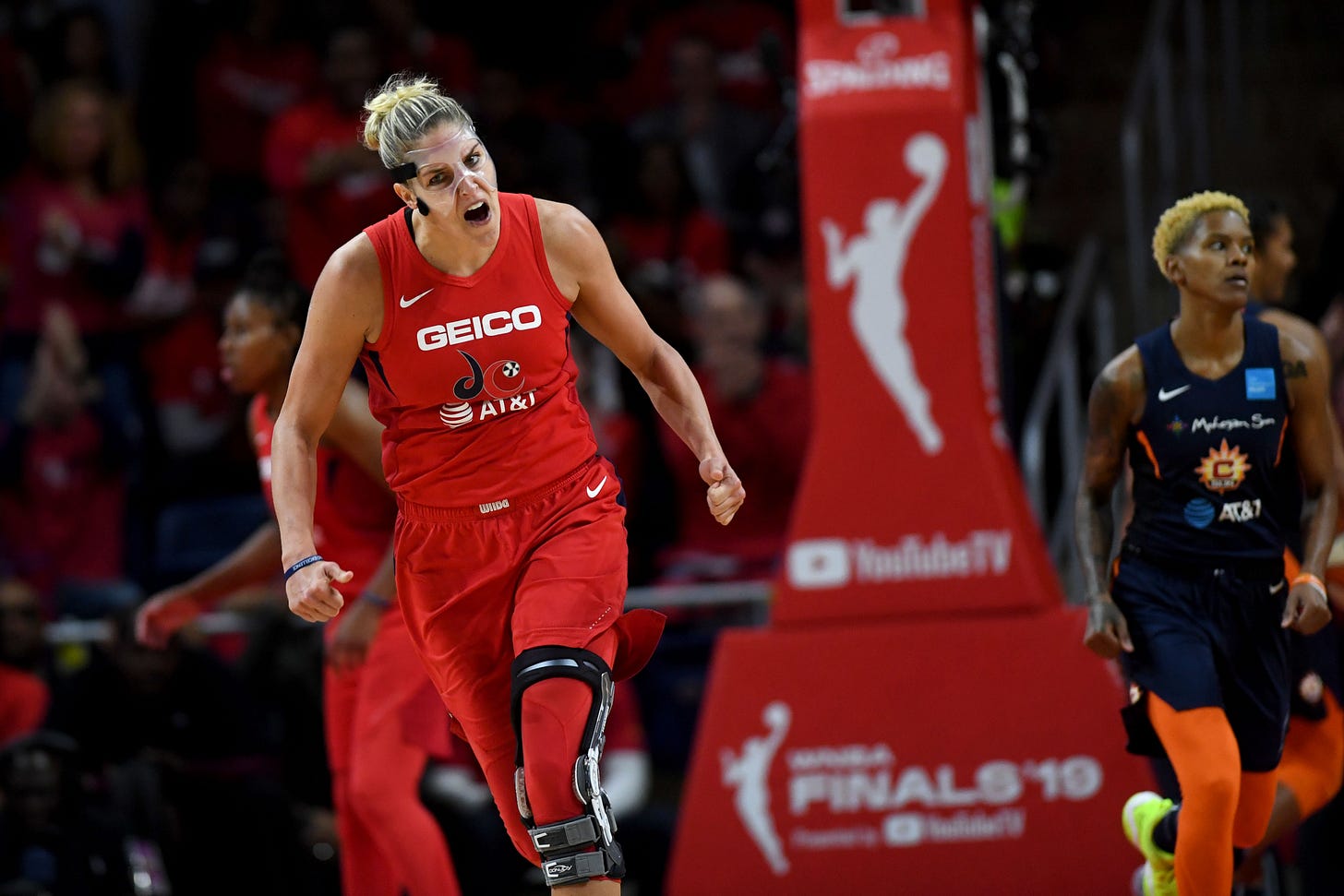 (Elena Delle Donne; Getty Images)
This is an ongoing obsession of media members and fans, to see the LPGA players compete on the PGA Tour, to watch Lindsey Vonn race against the men, to question whether the women's national soccer team could beat the men's national team.
Seven years ago, when I wrote an article about how to keep sexism out of women's tennis (yes, I've been beating this drum for a while), I did a quick google search for Serena Williams. The results weren't surprising, but they were depressing.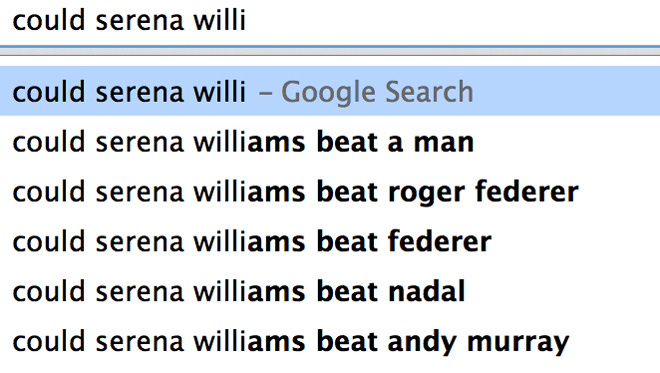 The accomplishments of women can be appreciated without direct comparisons to the accomplishments of male counterparts. Women's sports deserve to be a standard-bearer for female athletes, and their female competitors deserve to serve as a measuring stick. Serena Williams doesn't have to beat Roger Federer to prove that she's the GOAT. Gigi Bryant doesn't have to be the first woman to play in the NBA; she can be an all-time great in the WNBA, if she has the talent and wants to keep following that path.
Women's sport aren't a stepping stone; they're a fucking force of nature. Please, in the future, phrase your questions accordingly.
2. We have to stop letting Kobe Bryant be the spokesperson for women's basketball.
Look, I know that there are so many players and commentators and fans that don't want to deal with this fact, but it's there — Kobe Bryant was credibly accused of rape in 2003. In his settlement with the victim, he released a statement saying, "After months of reviewing discovery, listening to her attorney, and even her testimony in person, I now understand how she feels that she did not consent to this encounter."
If you're unfamiliar with the details since it was so long ago, in 2016 I wrote, "The legacy of the Kobe Bryant rape case" at ThinkProgress.
Today, because he's a huge fan of women's basketball, that all gets treated as an inconvenient footnote. He is lifted up by all the power brokers of the women's game as a demigod. It's not a women's basketball event if reporters haven't gone out of their way to find out and feature Bryant's opinion of it.
Per a Washington Post feature in 2018, he is still enforcing the terms of his nondisclosure agreement with his victim, and he won't directly answer questions about the incident. And why would he? The media collective — including feminist media members — have all seemed to give him the redemption, without him having to do any of the reckoning. Why? Well, I guess it's convenient that he's a famous man who likes women's basketball.
Here's what I wrote a couple of years ago about Bryant in an article, "What do we do with Kobe Bryant now?"
I don't know if Bryant will ever talk about the alleged rape, or if he will ever let his victim do the same. If he does ever talk, I don't know if his answers would make me feel better or worse. But I keep thinking about a line in Monica Lewinsky's recent piece for Vanity Fair about Bill Clinton: "If you want to know what power looks like, watch a man safely, even smugly, do interviews for decades, without ever worrying whether he will be asked the questions he doesn't want to answer."
Last year, Britni De La Cretaz wrote in The Daily Beast that Kobe Bryant doesn't get to use women's sports as his redemption arc. Unfortunately he still does, every single day. Tweets like this one prove that it's not stopping any time soon.
And it's not just amoral to treat Bryant as the spokesman of women's basketball, it's also lazy reporting. It reinforces the notion that women's sports only deserve respect when men in power say they do.
We don't need Bryant's tweets to know that Sabrina Ionescu is great. We don't need Bryant's sideline presence to prove the WNBA playoffs are worth attending. We don't need Bryant's praise to take the women's Final Four seriously. Women's basketball is enough on its own merits; it doesn't need his, too.
Of course this isn't a problem that begins and ends with Kobe Bryant. Dak Prescott got as much attention for rooting for Mississippi State in the Final Four three years ago as Morgan William did when she made The Shot to upset UConn. ESPN ran a headline during the U.S. Open last year noting that Colin Kaepernick and LeBron James were rooting for Naomi Osaka.
Media outlets are vultures when it comes to these stories; there is a palpable relief in their coverage when they get to report on women's sports through the eyes of powerful men. Heaven forbid they just focus on the women.
3. ESPNW should know better.
Some days, this doesn't feel like a battle worth fighting; it's the same people shouting, and nobody else listening. But when websites like espnW promote this nonsense, I find the energy to shout again.
Believe it or not, it's not because I hate espnW; in fact, far from it. The website has some of my favorite writers in the world, who have produced phenomenal works of journalism. They've especially done wonderful work on women's basketball and on sexual violence in sports. That's why it stings so much more when the tweet comes from their account.
They should know better. Most of the people there do know better. And yet, here they are, spreading a narrative that is almost exclusively used by trolls to rag on women's sports, all while lifting up the voice of an accused rapist who has dodged accountability.
Right now, the Bryant story has prime real estate on espnW.com, as the third headline down in their "Top Stories" widget. There have only been 10 tweets on ESPNW's twitter account today, one of them being the tweet in question. They're breathing life into the story, sending the message that this is a valid topic worth arguing about, and that Bryant is a reliable messenger.
It's inescapable. It's exhausting. It's infuriating. And, I'm assuming, it will happen again tomorrow.

Phew! What a week. I'll be back tomorrow, with a happier topic. Sign up, share, and take care of yourselves.