Are you listening?
The NWSL's Tziarra King, WNBA's Brianna Turner, and NWHL's Saroya Tinker want to have a conversation.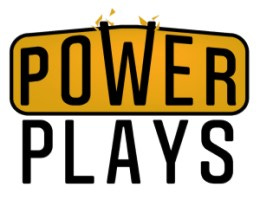 Welcome to Power Plays. On Sunday, I spoke with pro basketball player Brianna Turner, pro soccer player Tziarra King, and pro hockey player Saroya Tinker about their vocal leadership in the wake of the murder of George Floyd.
Today, you are going to hear from these three phenomenal young, black, female athletes about racism, #BlackLivesMatter, the emotional toll of being flooded with images and videos of police violence against black people, and what they want and need from their white teammates. You're going to hear their stories and their struggles.
I am beyond grateful for their time, candor, and vulnerability, and hope you will all read their words closely and amplify them.

Tziarra King (Utah Royals, NWSL)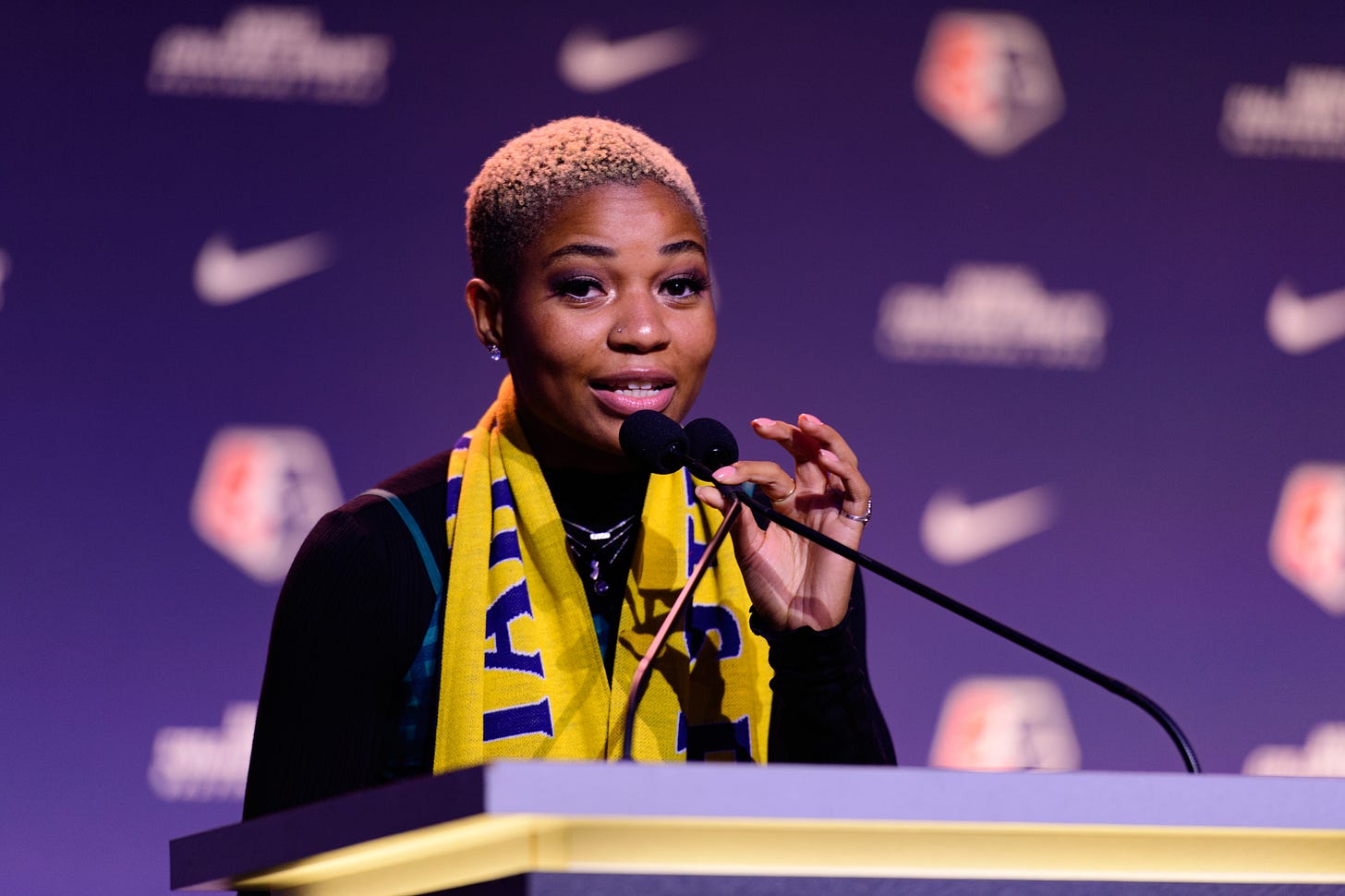 The National Women's Soccer League has been abuzz for the past week, ever since announcing official plans to play pandemic-appropriate, month-long tournament in Utah on June 27.
That means that N.C. State graduate Tziarar King, who was selected by the Utah Royals with the eighth pick in the 2020 NWSL draft, is mere weeks away from having her childhood dream come true in her professional debut.
But she hasn't spent this week celebrating. Instead, she's been scrolling through twitter, watching the news, and mourning the continued brutalization of black bodies at the hands of police.
"Social media is so good in the regard that we can spread information and let these injustices be brought to light. But at the same time, it really can be traumatizing. We keep seeing the same thing over again," she said.
"We keep seeing videos of people being killed. We keep seeing these protests. We keep seeing people getting tear gassed. It's a lot. It's definitely a lot."
This should be one of the most exciting times in her life; a period where she gets to be selfish and focus fully on her personal career goals, to make the most of the opportunity she's earned in the NWSL. But she spends most of her time worried about the safety of her family and friends.
"Every so often, we see it again, we see a new hashtag, we see #BlackLivesMatter trending again. And it's like, okay, maybe this is going to be the time that justice is served. And then again, we see justice is not served," King said.
To make this all that much more difficult, King moved to Utah about a week ago to join the Royals. So she's experiencing this trauma while in a completely unfamiliar location, that happens to be one of the whitest states in America. In her free time, she is exploring her new neighborhood.
"I like to go on walks. I like to just kind-of think about, digest, observe things like that. Just looking at the trees looking at the flowers blooming. I'm getting a vibe for the people I walk past, kind-of seeing, okay, like, are they smiling? Are they looking my direction? Am I …,"she trailed off.
"You're trying to figure out if you're safe?" I ask.
"Yeah," she said, followed by a long pause. "Yeah."
It doesn't help that King doesn't have any close friends in Utah yet, and due to social distancing, hasn't been able to spend much time with — or even meet — all of her teammates. But even though she's a rookie and one of just a few black women on her team, she's taken it upon herself to initiate discussions about Floyd's murder and the protests.
"We haven't really had much interaction, so it's been kind of hard to even really have conversations," King said. "But I kind-of extended the the arm to say, 'Look. This is an issue. And if you guys want to talk about it, I'm here to talk about it.' I'm not uncomfortable having these conversations, because they need to be had, even though I really barely know these people."
Some within the Royals organization have taken her up on her offer. But many have been silent, publicly and privately.
"It's hard because it's like, I don't want I don't want sympathy. I don't want people to be like, 'Oh, I'm so sorry.' I just want to have the conversation. I want it to be open dialogue. I want people to be comfortable calling out racism, talking about these issues," King said.
"There have definitely been teammates that have reached out, some coaching staff as well. So that was also really, really comforting, I guess you could say, in some regard."
The Royals have yet to offer even a perfunctory statement of solidarity on social media. The NWSL issued a ridiculously censored statement on Monday, that doesn't even include the world racism. Soccer is a very white sport, and there is so much anti-racism work to do.
There are no simple solutions, but King just wants to see people actively start to do the work.
"First and foremost, have the conversations that are uncomfortable. Hear people out, listen when someone being oppressed is expressing it, don't try and turn it around and make it about you. Just listen," she said.
If they'll listen, King knows exactly what she wants them to hear.
"I think the main message that needs to be received is that at the end of the day, there are serious injustices in this country that relate to black people. And it's deeper than everything that you're seeing on the news. It starts from the foundation that this country was built on," she said.
"I just hope that people understand that. People are doing everything in their power to deflect from the original issue at hand. And I just hope that people like see past all of the, 'Oh, well, they're criminals and they're thugs, they're looting, they're destroying.' Look at the root here, okay? The root is people of color are being oppressed, black people are being oppressed."

Brianna Turner (Phoenix Mercury, WNBA)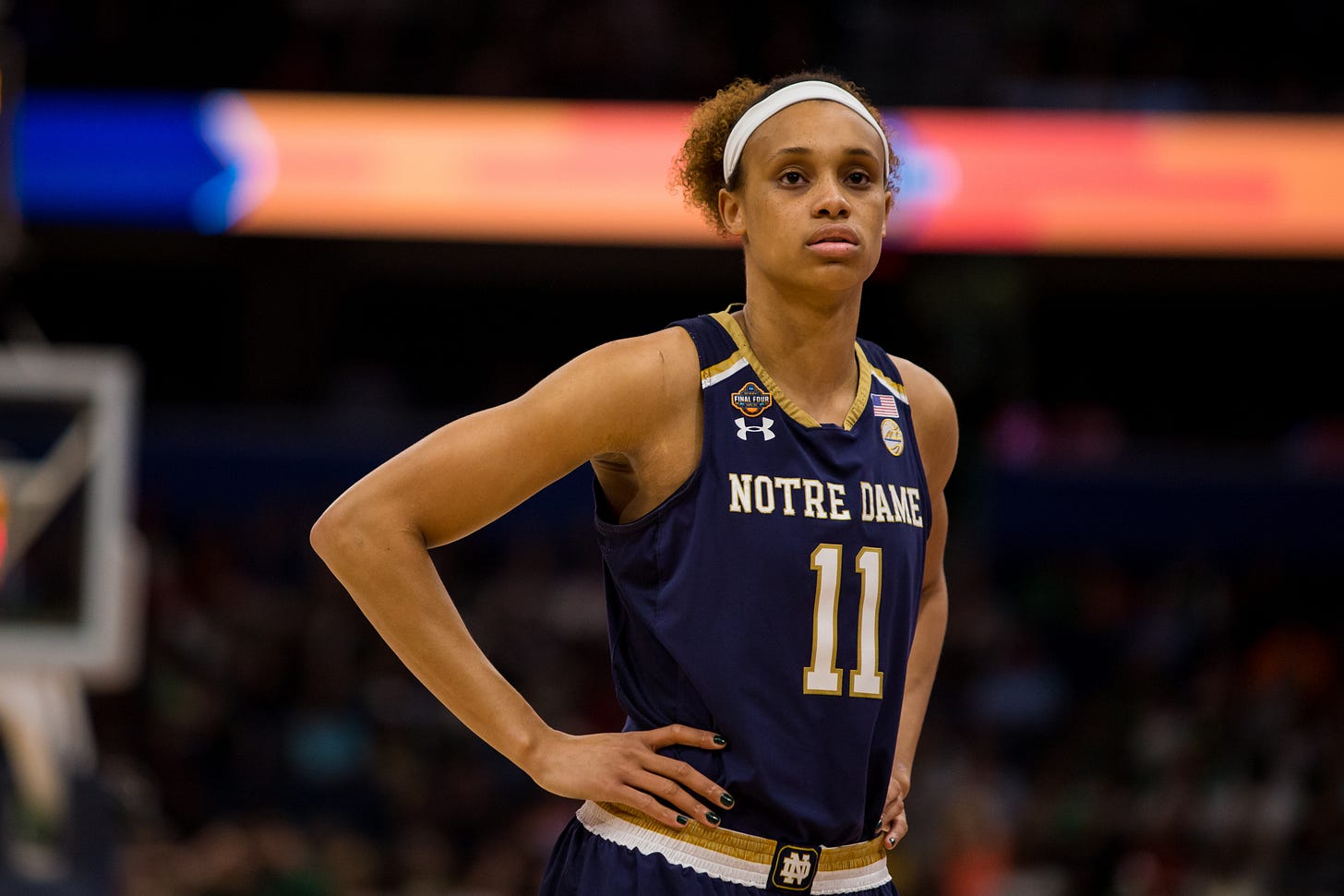 It's been a big year for Brianna Turner. Last spring, after making it to the national championship game with Notre Dame, she was drafted 11th overall in the first round of the WNBA draft by the Phoenix Mercury. After her first WNBA season, she went to Australia to play for the Adelaide Lightning in the Australia Women's Basketball League. But now, as her second WNBA season should be underway, she's back in Houston living with her parents and riding out the pandemic.
The unexpected down time has given her plenty of time to pay attention to the news. And that has been tough.
"Lately, I've been really frustrated, really confused, really antsy, and not just for George Floyd, but for Ahmaud Arbery and Breonna Taylor or the Christian Cooper thing in Central Park. It feels like these cases are just happening over and over and over and over again," Turner told Power Plays.
She's spent a lot of her time on Twitter, where she tweets regularly about police brutality and racial injustice.
"How can you just sit back and be quiet at a time like this? I feel like silence is deafening right now," she said. "There's just so much going on. How can you just sit back and watch, how can you take all this in and still have nothing to say?"
Turner wasn't always so outspoken. But college changed her. At Notre Dame, she was a star on the predominantly-black women's basketball team, but was more often than not the only black student in her classes. As the #BlackLivesMatter movement blossomed, her head coach, Muffet McGraw, always encouraged the team to have the tough conversations about oppression.
"I noticed injustice, but I didn't really think about it analytically until I got to Notre Dame and had coach McGraw challenge and question and ask our thoughts and opinions about different stuff," Turner said.
In 2014, Turner and her Fighting Irish teammates all donned, "I Can't Breathe" t-shirts before a game, echoing the last words of Eric Garner, who was choked to death by a policeman in New York.
"We were averaging 9,000 fans a game. Nine thousand people are gonna see these shirts, 9,000 people are going to talk about this, they are going to have to acknowledge this. You can't just come to our game to escape, you're gonna still get the news at our game, because we're still going to speak out. I think that was big, being at Notre Dame, being at a private Catholic school," she said.
That experience taught her so much about using her platform — and about the consequences that might come with it.
"We had a really big backlash in the community," Turner said. "There are articles about how we were anti-police and the local police thought we were just kind of stomping in their face and being like, 'We don't care about you,' when literally that wasn't the case. Here we are six years later, the same thing is happening."
Turner is in a particularly unique situation since she was raised by two black cops. She doesn't see any conflict at all between supporting her mom and dad in their jobs, and fighting against police brutality, and doesn't shy away from addressing the topic with them.
"I'm asking my mom, 'What kind of training you go through? What does racial bias training look like at your job? Dad? When you were in the academy, what kind of stuff did you go through?' Just because you're anti police brutality, does not mean that you're anti police. The two are very different."
Turner wasn't actively looking for a school where she could speak out against injustices when she was picking a college, she just got lucky to land with McGraw. But she believes that high-school students today are much more socially aware, and are paying attention to how college coaches are responding to Floyd's murder.
"I think if I was a recruit now I would definitely be looking at which coaches are speaking out, which coaches are being quiet, which coaches are just retweeting things from the school instead of making their own statements. I think it makes an even bigger statement when you use your own words," she said.
"I think it's also important to look at the players tweets, to see if the players feel comfortable speaking out, because I know in some schools, you really aren't allowed to."
Turner clearly wants to keep engaging with her teammates and fans about the murders and protests, but when we talked on Sunday, she hadn't yet spoken about them with any of her Mercury teammates. She said they would "probably" talk about it as a team when they gathered for their next virtual meeting. The Mercury organization did issue a statement on Sunday — which doesn't mention the word "police" but at least names Arbery, Floyd, and Taylor, and racism — and the team's social media accounts have been amplifying Turner's media appearances.
Still, when asked what the hardest part of this week has been, Turner echoed the words of Washington Mystics guard Natasha Cloud, who wrote a powerful piece in the Players Tribune, "Your Silence Is A Knee on My Neck."
"The silence of some people that I thought that would engage more," she said.
"Obviously, some people don't want to post publicly, but I don't know, sometimes I have a problem with that. Because if you're still posting other stuff this week, or if you were really posting a lot of stuff from Memorial Day, at your parties and barbecues and stuff, but you haven't said anything else this whole week? That just seems a little bit suspect to me."

Saroya Tinker (Metropolitan Riveters, NWHL)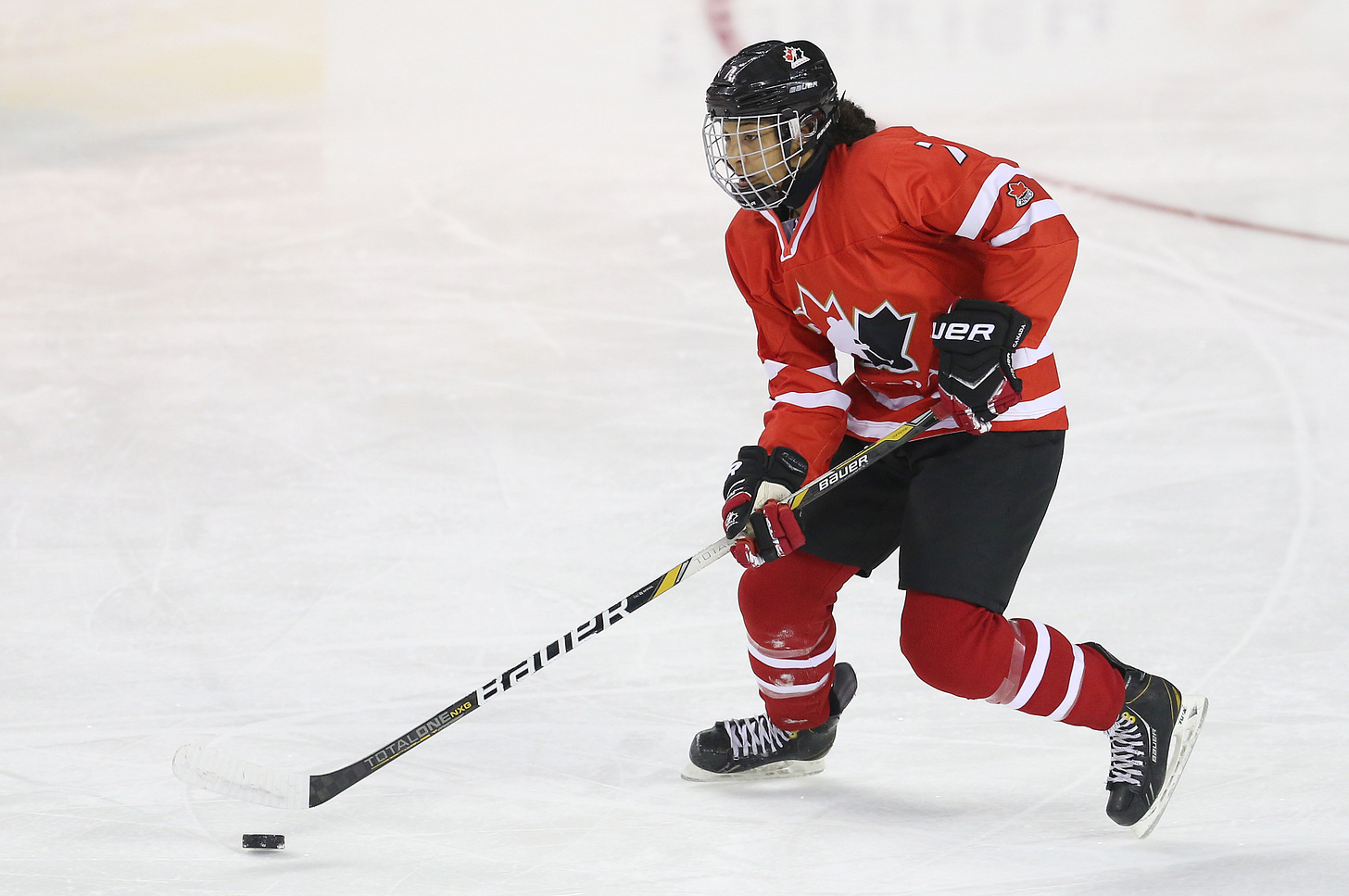 Last month, Yale alum Saroya Tinker saw her dreams come true when she was selected fourth overall in the 2020 National Women's Hockey League draft by the Metropolitan Riveters. But, just like Tziarra King, this past week she hasn't felt much like celebrating.
"I think that for me, it's so hard to see all the negative stuff all over social media and the news," Tinker said. "I know that I've taken time and cried to myself and expressed my sadness to my family and my brothers."
It's been excruciating to not only watch and read about the deaths of Ahmaud Arbery and Breonna Taylor and George Floyd, but also to see all the pearl-clutching over the subsequent protests against police brutality.
"It's time for people to realize that we have tried to silently protest and peacefully protest, and it hasn't worked. And it hasn't worked for years. And it's 2020. So what's going on right now, it makes sense. And we're no longer going to put up with being ignored," she said.
Hockey is a sport overwhelmingly played by white people, and the makeup of the professional leagues certainly reflects that. Over the weekend, Tinker took to social media to share her experience with racism in hockey. In a powerful statement, she revealed that when she was younger, another hockey parent referred to her as a "cross-breed" to Tinker's white mother.
A couple of years ago, Tinker would not have felt comfortable sharing that story so publicly. For a long time, the Canadian didn't want to ruffle any feathers, and understandably so. After all, she was always the only black player on her hockey teams.
"Throughout my career, I always knew that I was different from my teammates, and never really found many of my closest friends on my team," she said.
"Then when I got to Yale, I think my freshman and sophomore year, I wasn't quite comfortable speaking up to the things that were happening in the dressing room, or the comments that had been made, or even letting my team get to know me to the point at which they would recognize that those things were wrong. I would just kind-of avoid it."
But as an upperclassman, she started to come into her own, and embrace the responsibility she felt to address racism with her teammates and coaching staff.
"With my new coach coming in my senior year, I was able to express to him the difficulties I've had and the diversity and inclusion training that I think should be used at Yale and in Yale Athletics," she said.
Finally, her senior year, Kiersten Goode, another black Canadian hockey player, joined the team.
"That was actually my first time ever playing with another black girl throughout my whole hockey career," Tinker said. "It was just really nice to have somebody that I could look to in the dressing room in certain situations. I know that she really looks up to me, and I felt like it was my job to be there for her as a sister."
Tinker appreciated finally having a black teammate, and was also inspired by other black hockey players, such as Evander Kane and Sarah Nurse, speaking out against racism.
Today, Tinker fully embraces her role as an advocate for the black community. And, as emotionally draining as the work can be, she wants to help the white hockey world better understand racism.
"I know that it's not my job to educate others, but I come from a family where my mom's white and my dad's black," she said. "So I know that my family members have questions. I know that my friends have questions. I know my teammates and coaches have questions. And I think that it's important that people feel comfortable reaching out to have those answered."
The NWHL season won't start until the fall — if the coronavirus even allows that — but so far, Tinker has felt very supported by the NWHL community and her Riveters teammates. This weekend, the NWHL actually shared anti-racism and anti-police brutality organizations in need of donations on its main twitter account, and multiple teammates, coaches, and competitors have shared her twitter story about racism and added words of support.
But now it's time to turn that online support into action, so that Tinker is no longer the lone anti-racism advocate on the ice. There are tangible steps that her white teammates can take, if they choose to be part of the solution.
"In the dressing room and in terms of team culture, I think it's definitely important to call out other racist teammates, friends and family members," she said.
"Also, just knowing and understanding that white supremacy occurs both overtly and covertly. It's important to research that and educate each other on all those things. Then, for people to look deeper into their own upbringing, and the anti-blackness that has been preached to them throughout their adult life and childhood. People need to educate themselves on the history of black America and look deeper into prior public displays of racism."

I want to stress, especially to white people, that while some black people are willing to educate and invite questions, it should not be expected that they will do this work for you. It is extremely taxing. Start by doing some research yourself, and asking white people engaged in anti-racism work to point you in the right direction.
On that note, please use the comments of this post highlight any anti-racism educational resources you have found useful, and anti-racism organizations that need financial support.
Thank you for supporting Power Plays.