Covid-19 could devastate women's sports. Here's how we can fight back.
We're in this together, friends.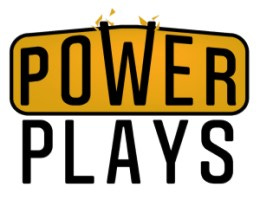 Welcome to Power Plays, your no-bullshit home for coverage of sexism in sports. Today, I'm going to explain my new plan for this newsletter over the next few months, in the altered world of covid-19. Keep reading for information on how you can contribute — creatively, editorially, financially, even emotionally. (Virtual hugs for all!)
And, because I know times are tough for everyone, I'm offering the Maya Moore special — 23% off a Power Plays subscription for a year.
Okay. Let's do this.

Hi friends,
Like many of you, I am absolutely terrified right now. Every day here in the United States, the news about the coronavirus gets more dire, and I know countries all around the globe are facing similar realities.
So, instead of pretending like things are simply business-as-usual here at Power Plays, I wanted to just write you a letter — one that will certainly be much more earnest than I'm comfortable with, but alas, these are not times to be precious about comfort zones.
Since I decided to launch Power Plays about five months ago, this newsletter has been all I have thought about. I've been consumed with writing the best three newsletters each week I could manage, launching the paid subscriptions program to make this a sustainable endeavor, and planning for the future of this platform.
For the past week, everything about that vision has felt jarringly insignificant. All of the sports have —understandably, rightfully — been canceled or postponed. My reporting trips have vanished, my editorial schedule has become obsolete, and my work-in-progress features have lost all sense of timeliness and urgency. After so many months of planning and hard work and anticipation, I've felt lost.
But, have no fear. This isn't a quitting letter, or a pity-me letter. This is a message of HOPE. Because thanks to this community, I feel a renewed sense of purpose.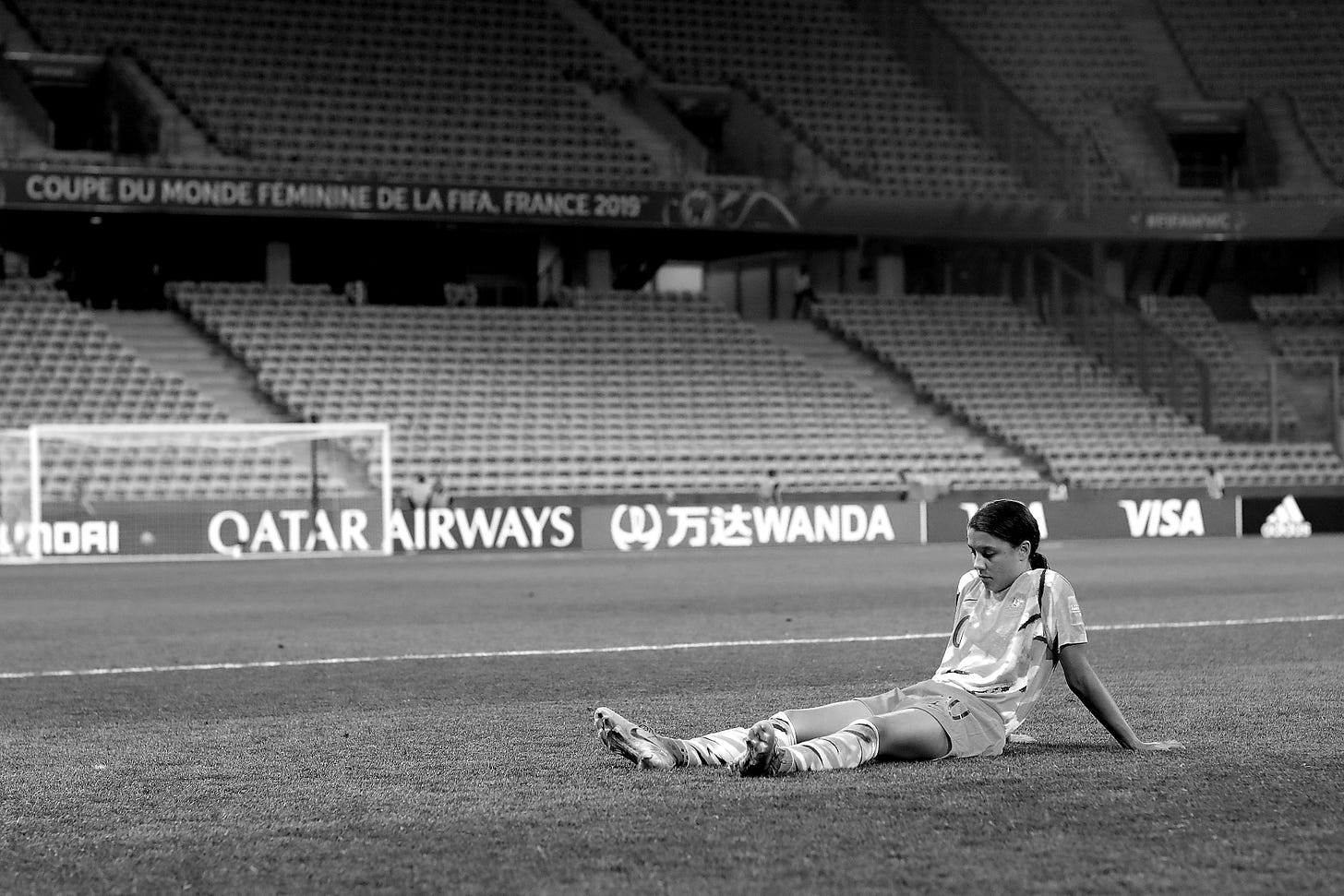 (Photo via Getty Images)
Covid-19 is going to hurt a lot of industries, and sports is no different. But in the sports world, we know that the damage will disproportionately impact women's sports. Suzy Wrack wrote for The Guardian that some clubs in the U.K. are already using this crisis as a chance to consider cutting ties with their women's teams. Juliet Macur at The New York Times wrote how the missed paychecks caused by canceled seasons and tournaments will hurt female athletes more than their male counterparts, since they make less in the first place.
And as newspapers and online sports media entities have to contract due to the economic downturn, coverage of women's sports will be one of the first things to go. We're already seeing it at The Athletic, which has frozen freelance contributors for the time being — which is particularly damaging to its WNBA coverage, which was almost entirely the work of freelancers.
THIS IS WHERE WE COME IN. Thanks to a successful paid launch at the start of this month, I had set aside money to plan for multiple Power Plays reporting trips over the next few months. I saw it as an investment in the growth of the newsletter. Well, obviously there will be no travel!
So, I am reallocating those funds to be used for freelance contributors to Power Plays. I've already talked with multiple reporters who are working on stories that will be in your inbox soon, and if you scroll down, you can see how to get in touch with me to pitch stories or to offer other services.
I want to be as transparent about all of this as possible. So here's what I promise right now:
For the next three months, I will pay a minimum of $1,100 a month to contributors to Power Plays. That is what I can afford right now, if there is zero growth in paid subscriptions. Obviously, I hope that's not the case, and that we continue to grow. Each paid subscription will increase the amount of money I can give back to the community, and the length of time I can provide this investment.

There will be MORE Power Plays newsletters each week than ever before. Most weeks going forward, there will be two free newsletters and two newsletters just for paid subscribers per week. All freelance contributions will be in front of the paywall, since I want their work to get as much exposure as possible. As other news sites are ramping down their women's sports coverage, Power Plays is revving ours up.

The book club will continue for paid subscribers, and if anyone technologically savvy is interested in helping me figure out how to set it up, I would love to host some virtual watch parties of retro women's sporting events for paid subscribers, too. Remember: This month's book club selection is "Sum it Up" and we will be having our group discussion on it next Friday, April 3.
How can you help?
As I mentioned above, there is currently a Maya Moore special, giving you 23% off of a paid subscription for a year. That's just about $55 for the year or a little over $6 per month.

If you sign up as a Founding Member of Power Plays, which is $196, I will instantly put $100 of that payment into the freelance money pool.

Give gift subscriptions to those in your lives who need the newsletter, but can't afford it. If you want to be matched with someone in need of a free subscription, send me an email (lindsay@powerplays.news), or ask in the comments!

I know not everyone is in a place to help financially right now, especially given our current situation. You can help simply by spreading the word. And, if you need a gift subscription, send me an email or look to the comments. (As always, no sob story needed; I trust we're all doing the best we can. Just ask.)
If you want to pitch a story or offer your services, here's what to do:
Email me at lindsay@powerplays.news with a little bit about yourself and with an idea you have for a newsletter. It does not need to be a fully-formed pitch, I am more than happy to talk through your ideas with you. It's been my favorite part of this process so far. What I'm looking for is stories that you are uniquely suited to tell, due to your expertise or background or location or experiences. I'm looking for stories that have not already been told on Power Plays. I'm looking for stories that highlight systemic gender inequities in sports, or that investigate mismanagement by the Powers That Be, or that take deep dives into the history of women's sport. I'm very open. Reach out with a few areas of interest and we can go from there.

I'm also looking for people to pitch long-term research projects, to help me formalize community resources (such as media guides for women's sports fans), and to get creative and think of different ways that Power Plays can improve. I need help during this wild time; let me know how you think you can help, and we can go from there.

I recognize that everyone is in very different situations right now. I have already had people reach out to me with pitches or offers to help with research and say upfront that they don't need money, and that they would like me to donate the money I would pay them to others who need it more. This is incredibly generous, and to me, just goes to show the power of this community. These are unprecedented times, and I believe that together, we can get the money here at Power Plays to those in our women's sports world who need it the most, while still increasing the coverage of sexism in sports, telling the tales of how the coronavirus is impacting women's sports, holding the Powers That Be accountable when sports do return, and growing this platform so that it can provide stability and sustainability in these uncertain times.
Over the past few days, I've realized that Power Plays doesn't matter in the same way it did just a few weeks ago. It matters more. Because this platform isn't reliant on venture capital or advertisers, and it doesn't live or die by live television rights or ratings. It just needs this community. And this community is unstoppable.
Thank you all for everything you've done for me over the past couple of months. I am thinking of you and your loved ones during this terrifying time.
xo,
Lindsay
P.S: I'm closer than ever to getting caught up on email, so send one to lindsay@powerplays.news.