During the pandemic, mainstream media forgot about women's sports
#CoveringtheCoverage returns, and the data paints a devastating picture.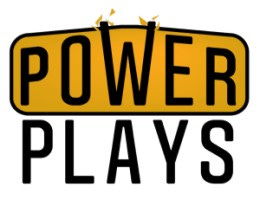 Hi, friends. Welcome to Power Plays, a newsletter for those sick of the status quo, and ready to see equality for women in sports.
First off: How are you? I hope you are remembering to breathe, and being kind to yourself and your loved ones. Things are tough right now. I am writing this from a farm in the middle of nowhere, Virginia. I had reached my limit of sitting in my apartment in Washington, D.C., where my desk is about three feet from my bed, and needed nature. Mo, my dog, did too; he is able to run off leash here, and is the happiest pup in the world right now. We leave today, and I already miss it.
I'm still practicing social distancing and wearing a mask if I'm within, say, an acre of other humans, and I hope you all are, too.
As always, thanks so much for your support of Power Plays. Your shares and your subscriptions make this work possible.
Today, our #CoveringtheCoverage series returns, so let's get right to it, shall we?

For mainstream media, women's sports are out of sight, out of mind
Sports are coming back. Whether they should or not is another discussion, but they are. The NWSL Challenge Cup in Utah literally kicks off in nine days (!!!), and the WNBA is scheduled to return in late July (they're aiming for July 24) in Bradenton, Florida at the IMG Academy. The MLS will have a tournament at Disney World starting in early July, and the NBA season will continue at Disney World in late July, and I'm sure that's a great idea and nothing will go wrong. The PGA and NASCAR are already back, the LPGA will return on July 31, and the U.S. Open will be played in Flushing Meadows in a couple of months.
With men's and women's sports being played almost simultaneously and under similar quarantine conditions I expect we're about to see the discrepancies between the accommodations and coverage of the respective leagues laid bare like never before — particularly when it comes to the WNBA and NBA.
And trust me, we'll be keeping track of it all here at Power Plays.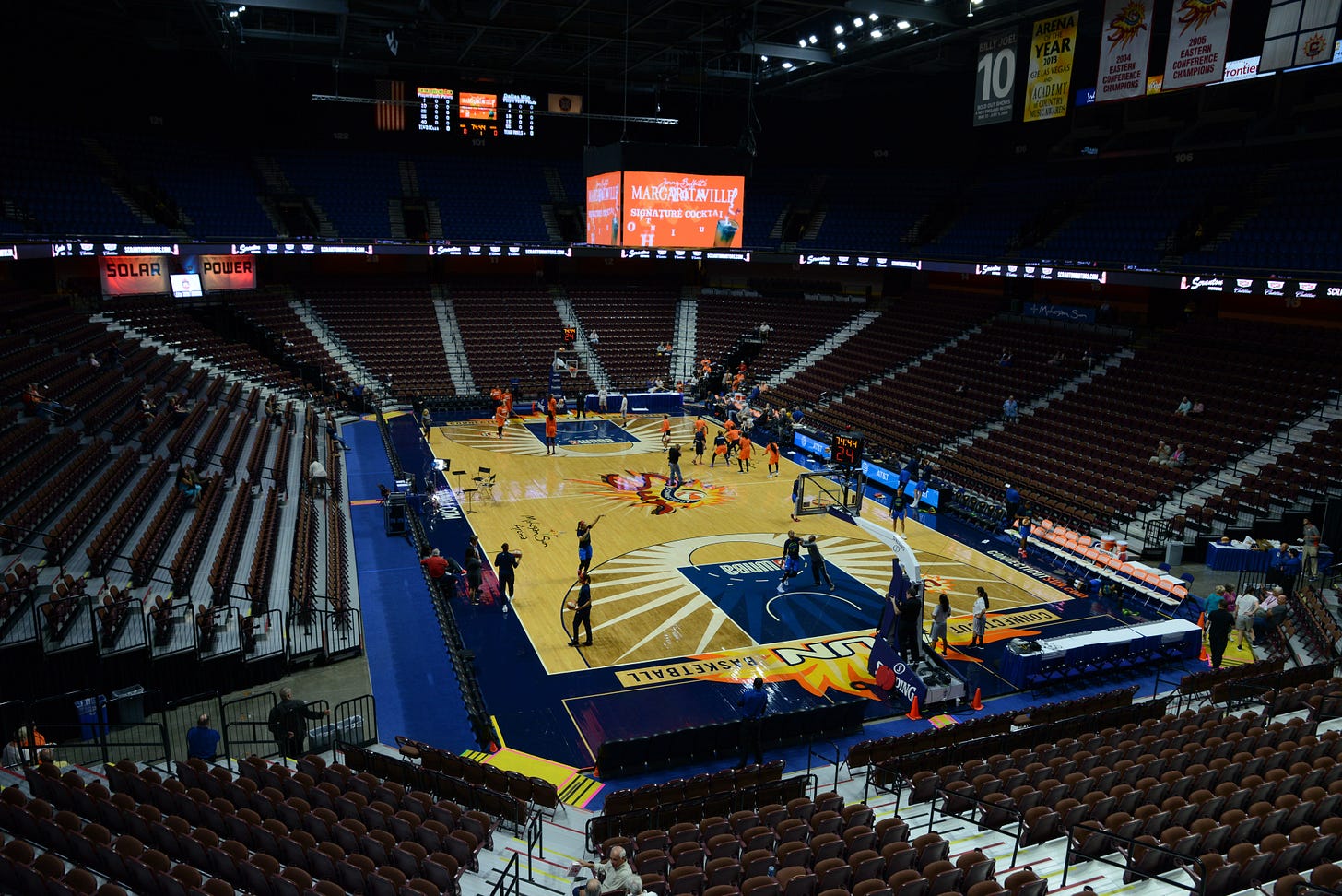 First, I thought it was important to track how men's and women's sports were covered during sportsless days of the pandemic. When the coronavirus first started shutting everything down in the United States in March, I paused the #CoveringtheCoverage project. Many newspapers were using their sports reporters to cover the pandemic, and everyone was reeling, and it felt like not the right time to be scrutinizing sports coverage.
Then, as the pandemic continued, and I began to regret my decision. This was a unique time when men's and women's sports were on equal footing: Nobody was playing!
So, for the entire month of May, Power Plays tracked the coverage in six major newspapers, and on four ESPN networks. And, when I say that "Power Plays" did this, I cannot take any credit. I had two amazing readers volunteer to do the tracking — Tori Burstein took care of the newspaper tracking, and Hallie Martin kept tabs on the ESPN schedules. I cannot thank both of them enough for their amazing work. The Power Plays community is truly the greatest, and I am the luckiest.
The main takeaways? Women's sports stories only accounted for 7% of the sports coverage in six major newspapers during the month of May, and less than .2% of the non-talkshow programming on ESPN and ESPN2 combined.
The newspapers
For newspapers, Burstein tracked six papers, which I selected because they were all robust papers with relatively healthy sports departments that represented geographical diversity and areas with plenty of prominent local college and professional women's sports. Plus, they're six of the bigger papers, circulation wise, in the country.
The select six were: USA Today, Los Angeles Times, Dallas Morning News, Chicago Tribune, Washington Post, and New York Times.
For tracking purposes, as we've done in #CoveringtheCoverage projects in the past, we looked at the sports section of these newspapers every day they printed a paper during the month. We counted "women's sports stories" pretty liberally; if it's a big-picture story that includes women's sports, that counts. Small news round-ups — those that are just a few sentences, not a complete article — get counted as .5 in our tally if they mention women.
Here's what Burstein found in May:

Let's break it down by bullets:
All six papers combined ran 1,530 sports stories during the month of May. Only 107 of them were about women's sports. That's a paltry 7%.
There were 445 front-page sports stories during the month. Only 35 of them were about women. That's 7.9%.

The Chicago Tribune had by far the worst coverage of women's sports of the bunch. They only had eight women's sports stories in the entire month, and only one made it to the front page. That's an overall coverage rate of 3.24% for women's sports, and 1.37% for the front page.

The Los Angeles Times and Dallas Morning News both had a higher percentage of women's sports stories throughout their sports pages than they did on their front page — though they didn't even sniff double digits in either category.

USA Today, meanwhile, only had 13 women's sports stories in the entire month, but 7.5 of them made the front page, which usually is an indication that they were more high-profile stories. The Washington Post also followed this trend, though not as drastically as USA Today.

I was surprised to see that the New York Times had the best coverage of women's sports during the month of May. It was the only paper to reach double digits in total coverage, at 13.03%, and crushed the field with 27.78% of its front-page sports stories including women's sports. This is likely because Times tends to focus more on big-picture stories, which in May meant discussions of how sports were trying to return from coronavirus. Thankfully, they occasionally remembered that women's sports exists, too.
Overall? These numbers are incredibly depressing!
On television, things somehow got worse
For the television portion of our programming, Martin tracked the publicly-available schedule (put out by ESPN itself) of four ESPN networks: ESPN, ESPN2, ESPNU, and ESPNews.
We did not include talk shows in these tallies — "talk shows" being a loose term I use for SportsCenter, the Will Cain Show, Around the Horn, PTI, LeBatard Show, Golic and Wingo, and likely others that I'm forgetting about. Tracking these shows means monitoring segment by segment to see if they talk about women's sports; while we know they rarely do, we're going to set them aside for now. (Tracking the segments would be a worthwhile project in the future, though.)
For May, we wanted to look at what games these networks were choosing to broadcast (mainly as replays, obviously), and what documentaries they chose to show. We also included sports-specific news shows in our tallies, such as NFL Live, since that is clearly programming devoted to men's sports.
We put co-ed sports in a separate category. What do I mean by co-ed sports? Well, it's a broad term. It includes some competitions such as poker, cornhole (yes, cornhole), and E-sports, which predominately feature men, but could, in theory, include female players, too. Other sports in this category, such as the X Games and Climbing, do have female-specific competitions, so when gender wasn't specified in the programming, we put it under "co-ed."
Okay, that's all the caveats I can think of. Here's where we ended up:

So much to sort through!
Let's start with ESPN, the flagship network. The number that sticks out here? "ZERO." That's right, in the entire month of May, they showed zero documentaries related to women's sports, and replayed zero women's sports games. ZERO. A staggering 81.5% of ESPN's non-talkshow programming for an entire month was exclusively men's sports. (And, as mentioned above, we know that the talkshows predominantly — if not exclusively — cover men's sports, too.)

Then, we have 18.5% of the programming on ESPN devoted to co-ed sports. The majority of that was E-Sports, which, again, is mainly men. But also, ESPN aired 20 hours of cornhole in the month of May, and zero hours of women's sports. TWENTY. HOURS. OF. CORNHOLE.

ESPN2 wasn't much better. They aired two hours of specifically women's UFC, and that was it. (All of the other UFC programming was billed under the male headliners in the schedules.)

Meanwhile, ESPN2 aired three hours of fishing, 27 hours of poker, and 22 hours of cornhole in the month of May. That's 3.9% for cornhole, 0.4% of women's sports.

ESPNU was the only network that aired significant time to women's sports — a total of 276.5 hours, or 37.3%. They are the only network that passed the Quest for 33% that Power Plays wants all sports media to reach.

But ESPNews was an immediate return to the bullshit. A total of 61.6% was dedicated to men's sports, and 2% to women's sports. The rest was co-ed, which included 2 hours of axe throwing and 30 hours of cornhole. Again: CORNHOLE.

Overall, 14.3% of the programming on ESPN networks was devoted to women's sports. When you take out ESPNU, and just look at the three primary ESPN networks — ESPN, ESPN2, and ESPNU — there were only 9.5 hours of women's sports programming, a devastating 0.8%. Just looking at those three networks, cornhole is responsible for 72 hours of programming, 5.7%.
This was a month where ESPN could have aired anything. Yes, rights deals play a part, as does the overall availability of options, which are more prevalent on the men's side. But this isn't one day, or one weekend worth of programming. This is an entire month. Every day, decisions were made to completely ignore women's sports. Those decisions are damaging, and a damning indication of where priorities lie.
As sports return, our tracking will ramp up, and focus in on certain leagues and markets. Let me know what types of tracking you would like to see. (lindsay@powerplays.news) And thanks again to Tori Burstein and Hallie Martin, who made this newsletter possible.

Keep on trucking, friends. I'll be back tomorrow. Here's how you can support Power Plays going forward: