Golf returned for a charity showcase, but women weren't invited
How the coronavirus is impacting the LPGA.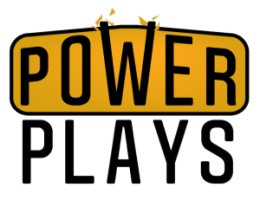 Hi friends, and welcome to Power Plays, a no-bullshit newsletter about sexism in sports, written by me, Lindsay Gibbs.
Today, we're diving into the world of women's golf. We'll look at the exclusion of women from the charity event over the weekend, what happens when female golfers speak up about sexism, how the coronavirus is impacting female golfers, when the LPGA plans to return to action, and what the future of the sport looks like.
Now, for a brief sales pitch. This edition is free for everyone, but in order to get access to all of Power Plays, and help me keep the lights on, please consider becoming a paying subscriber or donating a subscription.
It also helps tremendously when you share the work, which you can do at the button below.
Okay, friends. That's enough preamble. Let's do this.

Golf's missed opportunity
We're all starved for sports. So, it makes sense that many were excited about the charity skins match aired on NBC on Sunday, which saw Dustin Johnson and Rory McIlroy battle Rickie Fowler and Matthew Wolff, and which The New York Times very reservedly declared a triumph for golf and the nation.

The TaylorMade Driving Relief Match, which was sponsored by the UnitedHealth Group, was a success; it raised about $5.5 million for charities, including Off Their Plate, which provides meals to front-line workers during the COVID-19 crisis, the CDC Foundation, and the American Nurses Foundation.
But the event sold itself short, because it completely left out LPGA players.
"I commend (UnitedHealth Group) for what they did and the amount that they raised for a very worthy cause, but it felt like a modestly missed opportunity to me," Roberta Bowman, the chief brand and communications officer for the LPGA, told Power Plays on Monday.
"Nearly 80% of health care workers are women, we've got great female athletes, it's all about charity. We're hoping the next opportunity that comes around we'll have some of our excellent players front and center."
When asked whether the LPGA was contacted about the event to see if any of its players were able to participate, Bowman shook her head.
"We were not," she said.
TaylorMade, who sponsored the four male players that played in the event, also sponsors four LPGA players — Sung Hyun Park, Maria Fassi, Charley Hull, and Sierra Brooks. One would think TaylorMade would want those players to get exposure, too.
It's also worth noting that there is already another charity golf competition on the calendar — on May 24, Tiger Woods and Peyton Manning will face Phil Mickelson and Tom Brady.
Female golfers speak out about inequality, get showered with abuse
Of course, I'm not the only one who noticed the lack of women in this event. Many female golfers did, too!
Mel Reid, a British golfer who plays on the LPGA and the Ladies European Tour, shared her frustration on Twitter.
"I would love to have witnessed women athletes/golfers be invited to showcase the wonderful game as well as these incredible male golfers," Reid wrote. "Respect us as athletes. I look forward to the day for us to be be included."
Pointing out that women weren't included in this charity event — not as a replacement for the men, but in addition to the men — really, really upset many on social media.
Especially, well, men.
"The reaction was quite abusive," Reid told Power Plays. "I don't want to say 100%, but I would say 99.9% of the abuse was from men."
Hannah Gregg — a pro golfer who has conditional status on the Symmetra Tour, the LPGA's development tour — also tweeted about the lack of women during the event.
"It was still enjoyable, we're all in sports withdrawals, but there wasn't a woman in the event or even in the vicinity, not even a commentator," Gregg said. "I don't understand why it is one or the other. It was the perfect opportunity to hold a mixed event."
Gregg also pointed out that a major event was played this week in the Korean LPGA Tour, so those hailing the charity match as golf's return were factually incorrect.
Like Reid, Gregg said she was met with "overwhelming rage" over her tweets.
Most other female golfers remained quiet about TaylorMade's choice, which isn't unusual; women in golf are often silent on issues of equality, especially when it comes to directly calling out sponsors.
"We're so scared of losing the little we have, that they're afraid to speak up as well. I get it. It's not nice the comments I was getting, my partner almost took my phone from me," Reid said.
"It's hard to put yourself out there and make yourself more vulnerable, so I understand why some girls don't say anything."
The coronavirus cancellations are devastating for many female golfers
This is, obviously, a very difficult time for women throughout the professional golf ranks.
"With women's golf, it's very underfunded already, even on the pro level, so girls are literally scraping by even if they're winning tournaments," Gregg said.
Unlike athletes in team sports, there are no contracts. If golfers aren't competing, they don't have the option of earning prize money. And prize money is the lifeblood for most LPGA players, who often don't have lucrative sponsorship deals like their male counterparts to tide them over outside of tournaments.
Gregg has already lost sponsors. Reid says that her sponsors, Aggrecko, Ellesse, and Hexagon have stuck by her. But she also knows that she's one of the lucky ones.
"I know girls who are having to quit because they cannot financially have a year like this," Reid said.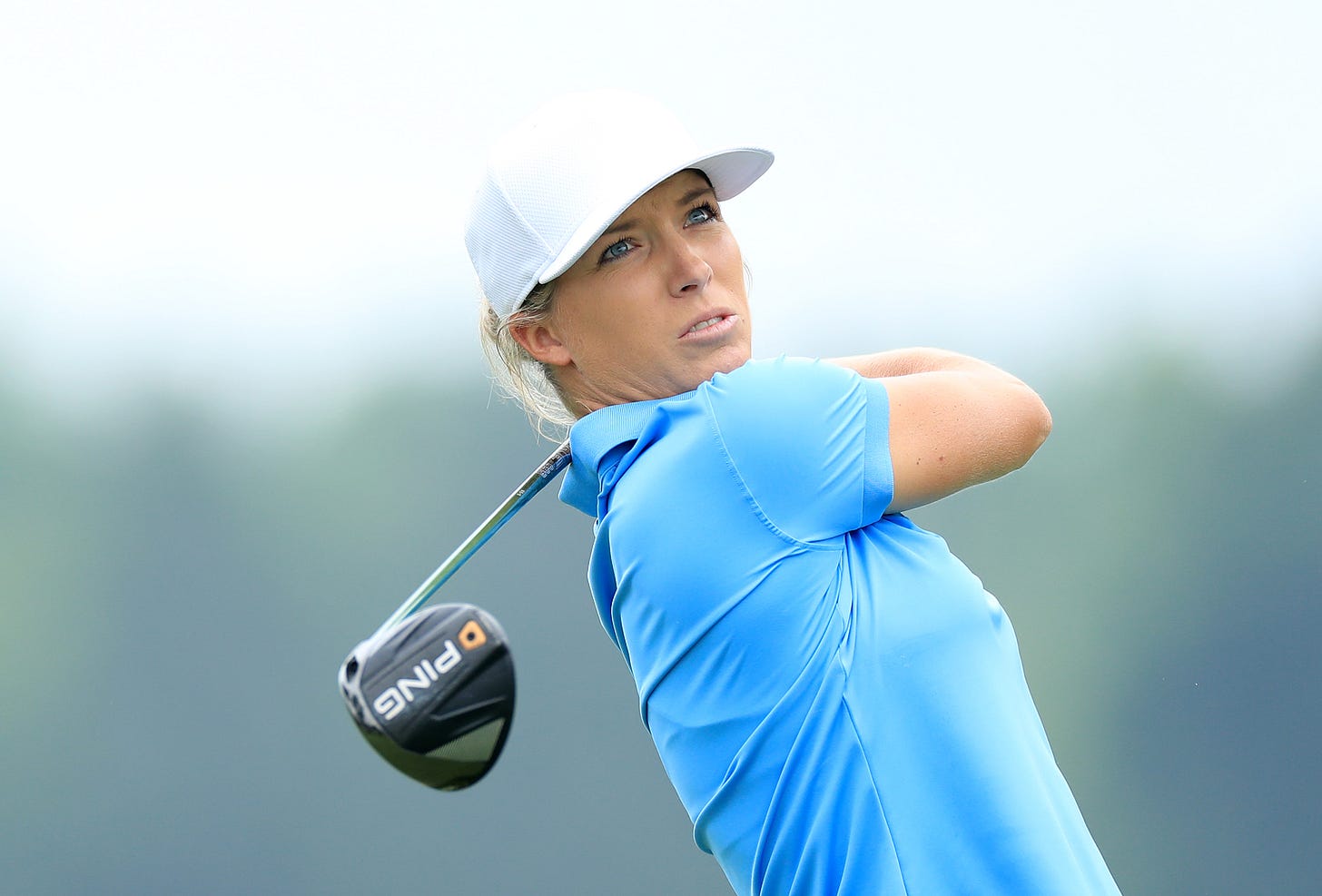 (Mel Reid at the 2019 ANA Inspiration; via Getty Images)
Heather Daly-Donofrio, a former LPGA player who is now the tour's chief operations officer, told Power Plays that the LPGA is trying to support its players during this unprecedented time, in some cases even offering cash advances on future earnings. The tour has also implemented a robust online support system, through apps such as Headspace and Talkspace.
Still, there's no tip-toeing around the challenges this pandemic represents.
"This has been a devastatingly difficult time for pro athletes everywhere, especially rookies," said Daly-Donofrio.
The LPGA has been working hard keep its athletes visible, launching an e-golf series and encourage everyone to remain active on social media. It has rescheduled many cancelled events to later in the fall, and some sponsors of tournaments that have been cancelled but can't be rescheduled have donated funds to increase the prize money available events later in the season. That, hopefully, will help LPGA players make up some of the money lost this spring and summer.
On an institutional level, Bowman said that there have been adjustments made to compensation packages for members of the leadership team, deffered expenses, and as of this week, full-time LPGA staff have opted to operate under a Friday furlough for the next few months. This will keep the team in tact and benefits in place, while reducing all salaries by 20%.
Ultimately, it's all about buying time until tournament play can re-start.
So, when will the LPGA actually resume play?
It is much easier to socially distance when playing golf compared to most other sports, which is why golf courses are open in most states. Right now, the PGA Tour is scheduled to return to play on June 11 at the Charles Schwab Classic in Fort Worth, Texas. No fans will be allowed, and players will have access to charter flights and a designated hotel.
Unfortunately, the return-to-play scenario is much more complicated for the LPGA.
"We have a slightly different business plan and core strategy," Bowman said.
"We are a global tour. About 35% of our athletes and caddies are outside the United States, so we have to get everyone to the U.S. and fully quarantined before we can get started. Our business deals more with direct fan engagement, having a collegiate, fun, hometown event. Playing without any fans is very tough for us. And then you have just the general resource differential. We don't have private jets."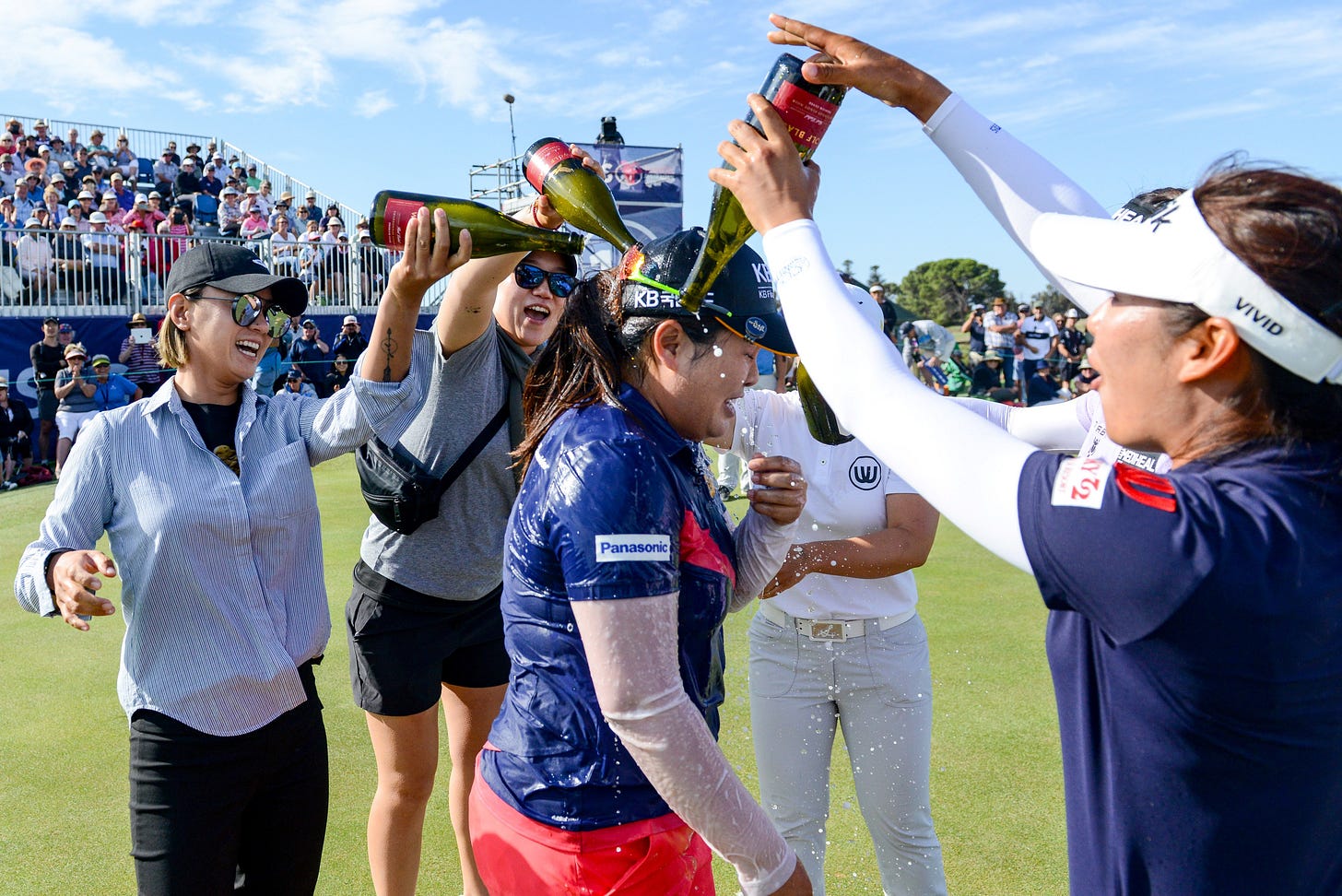 (In the before times, when Inbee Park won the 2020 Australian Open in February; via Getty Images)
So, like so many other leagues, right now the LPGA's 2020 schedule is completely in flux.
The latest update has the tour reconvening in late July at the Marathon Classic presented by Dana in Sylvania, Ohio. But that is subject to change. The smooth return of the KLPGA last week gave the LPGA hope, but, of course, South Korea has been far ahead of the United States when it comes to testing and coronavirus containment.
"We know 2020 is a challenging year," Bowman said. "We do not want to sacrifice a great 2021 to come back and salvage this year."
Through it all, the future of the LPGA remains bright
This was supposed to be a season of celebration for the LPGA, which has officially been in existence for SEVENTY YEARS!!!!! (I looked back at the LPGA's history in an early edition of Power Plays, which you should read.)
Such a momentous milestone might have some leagues hitting the panic button and scrambling to come back, but LPGA officials repeatedly stressed that they have their eye on the bigger picture.
"I think that message that everyone is hurting, I think there's so much concern about women's sports, that they might die, and we want to make sure people know we're looking to the future. We're gong to get through these difficult times," said Kelly Schultz, the vice president of communications for the LPGA.
"We're going to make it stronger," Bowman added. "We have to work within the means that we have, and keep that laser focus on the long term."
The good news is that while the charity match went forward over the weekend without the LPGA, and while the men are going to be returning to tournament play first, there is hope that there will be some mixed LPGA/PGA events in the future. (" I'd say just watch us in the months ahead," I was told.)
Meanwhile, players like Gregg and Reid will continue to fight for inclusion every step of the way.
"I know I'm opinionated, but it's something I believe in," Reid said. "I want my children, my son and my daughters, to grow up equal. I want to leave the game better than where I found it."

Thank you all so much for supporting Power Plays. This work is made possible through paid subscriptions.
It also helps when you share Power Plays on social media, which you can do by clicking on the button below.