How boosting its coverage of female athletes has rejuvenated Telegraph Sport
"If you don't make the investment, you're just going to get left behind."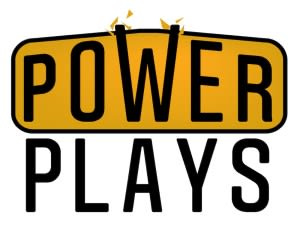 Hi, friends! Welcome to Power Plays, a newsletter for people who are sick of hearing bullshit excuses, and ready to see equality for women in sports.
This week, we launched The Quest for 33% campaign, a #coveringthecoverage initiative dedicated to increasing the coverage of women's sports through accountability journalism. I've already heard from so many of you who want to be a part of this. I promise, I'll get back to all of you soon. And keep the emails coming: lindsay@powerplays.news.
I'm incredibly excited about today's issue, which is an interview with Anna Kessel, the author of "Eat, Sweat, Play: How Sports Can Save Our Lives" and the women's sport editor at The Telegraph. I've been dying to talk to her about Telegraph Women's Sport, an unprecedented initiative launched by the U.K. news behemoth to "transform the profile of women's sport and its visibility in the media."
If you want to be inspired by a company dedicating ACTUAL RESOURCES to women's sports, and by the amazing ways that is paying off, keep reading.
But first, a friendly reminder that next week, I'm going to start charging for Power Plays!!!
One issue per week will remain free for all. The first newsletter that will go out only for paying subscribers will be on Wednesday, March 4. There will be good deals available, and much more info on Monday.
In the meantime, please, keep spreading the word; you've all been so supportive for the past few months, but the next two weeks are critical as I push to transform Power Plays from a labor of love to a sustainable business.
Okay. Let's do this.

Meet Anna Kessel, The Telegraph's women's sport editor
On Thursday, award-winning journalist Anna Kessel spoke to Power Plays for about 45 minutes on the phone. I promise, I tried to edit this down, but she said so many brilliant things that you all need to hear, so I wasn't that successful.
We talked about her first encounters with sexism in the sports industry; her non-profit charity, Women in Football; how she landed her current job at The Telegraph; the amazingly supportive environment they've provided; and the myriad of ways Telegraph Women's Sport is changing the game.
Grap a cup of tea, curl up on the couch, and get ready to devour this Q&A.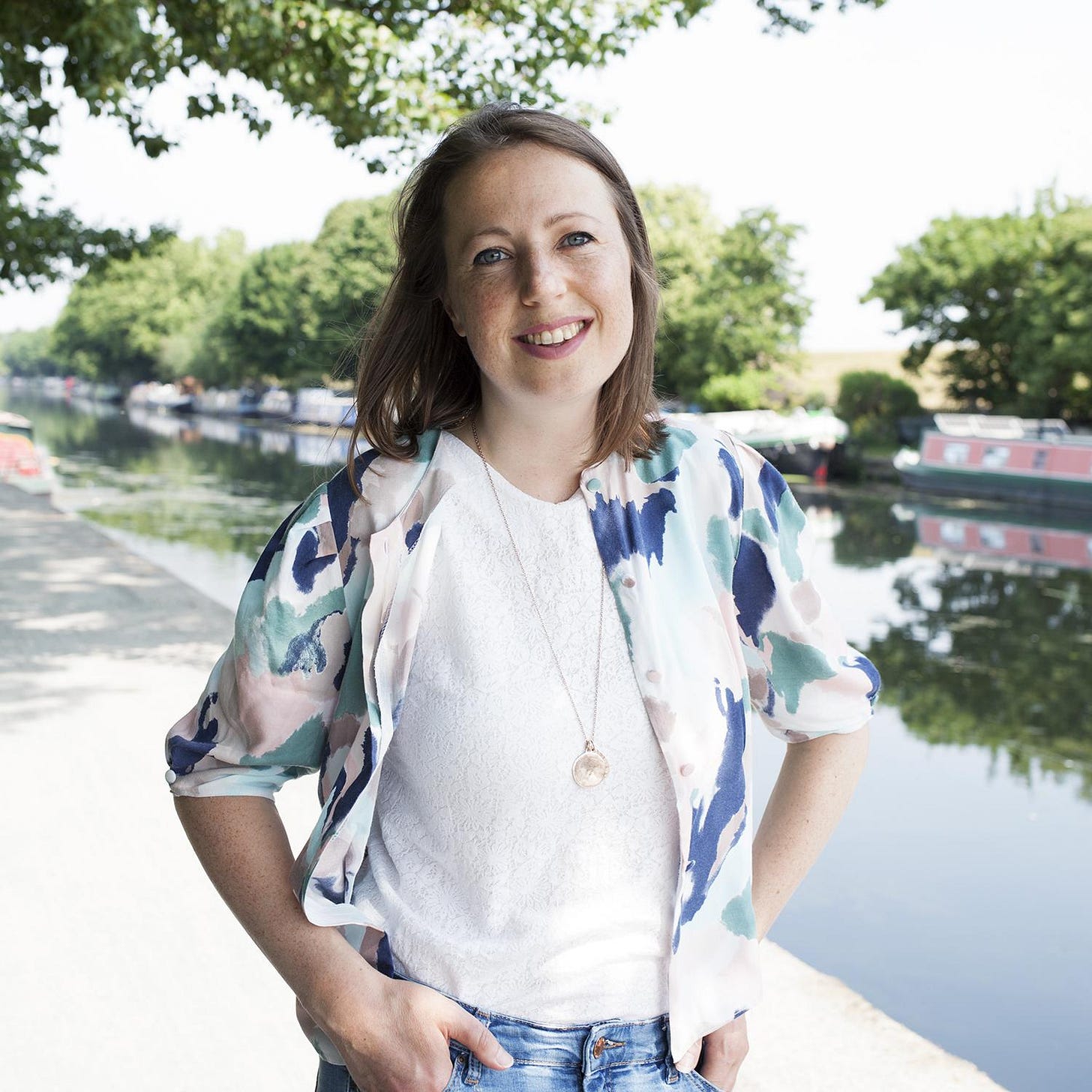 (Anna Kessel, c/o Anna Kessel)
---
Facing sexism in sports as a young journalist: 'While you're down there, love'
---
Power Plays: You started working as a sports reporter at The Observer in 2004, and then around 2007, you co-founded a non-profit charity, Women in Football. That's a lot to take on in addition to a full-time job towards the beginning of your career. Why did you start Women in Football?
Anna Kessel: There weren't many women covering football at the time, and more and more, I got the sense that women are so, so isolated in this environment, and are vulnerable to abuse at times. In England, particularly at the old-school football stadiums, the press tribune is really narrow. So if you're late or if you're down one end, everybody has to stand up and then you have to squeeze past all of their male crotches to get to your seat, which is kind-of gross.
One day, I managed to squeeze past everybody, and then the plug socket was underneath my chair. So I knelt down on the floor, which was particularly humiliating, and tried to plug in my laptop. This guy next to me who was old enough to be my dad looked at me and said, "While you're down there, love."
I've heard so many more stories way, way worse than that, women who are actually being physically and sexually harassed. I felt like we needed to come together. 
Women in Football, which I co-founded with Shelley Alexander, was about bringing women together to support each other, to try and break up that all-male networking thing that was happening, to support each other and share professional contacts and advice and support, and to lobby stakeholders for change. Today, we have 3,500 members.
PP: Wow, that's remarkable. At the time, you were mainly covering men's football. How did you make the transition into covering more women's sports?
AK: It sounds really crazy, but at the beginning, I didn't really think about the fact that there weren't many women's sports stories, because it was just normal. What I noticed was when we did write women's sports stories, there was a certain language used — way more frequently than now — about how a sportswoman looked, and the good-looking sportswomen got more attention than others.
Pretty early on I started writing more about women's football. I went to the women's football World Cup in China in 2007. I had a real interest in doing more around the game, but the game wasn't where it is now. It was quite hard to watch women's football. Much harder than today.
I was often given the women's stories to do, because they were seen as more junior at the time, or it was just, like, "That's the women's thing." There were older women who had been doing the sports writing gig for a while, who said to me, "I don't want to do the women's football stories because I don't want to be pigeonholed." On the one hand, I totally got it, because they were right, right? If they, if they wanted to get to the pinnacle of their career, at that moment in time, women's football was not the pinnacle of the sports writer's career. And so I understood that kind of resentment of not wanting to be pigeonholed. 
But at the same time, I was like, "How can you not want to do the women's sports story? Like, are you not a woman? Don't you feel an obligation?"
---
The Telegraph accommodated Kessel's needs as a working mother: 'I had never, ever, ever experienced anything like it'
---
PP: Let's fast forward. At The Guardian, you became pretty established as a journalist who would tackle big stories in women's sports. Then about a year ago, you tweeted, "The revolution starts now," and announced your new job as the women's sport editor at The Telegraph. How did this come about? 
AK: Well, over the years I did a lot of speaking out on behalf of women in football. So things like the Dr. Eva Carnairio story (a female doctor for Chelsea who was the subject of sexist abuse) or Eni Aluko (an English footballer who accused the FA coach of racism). I guess I got a bit of a reputation as an agitator and troublemaker. 
But then when people say to me, "How hard was it to get the women's sport department off the ground at The Telegraph?" Like, literally I did nothing. The head of sport at The Telegraph, Adam Sills, he was the man who did the work behind the scenes for 18 months, and then literally on the day we launched that was my first day at the job. I stood on the stage and got the applause, and I hadn't done anything yet!
PP: That's the exact opposite of how it usually works! How did you get the job?
AK: When I saw the advert for the job on Twitter, I literally fell off my chair. I'd always worked for The Guardian and The Observer, which are very left-wing, liberal newspapers. And The Telegraph is sort of right of center. If you ever thought that women's sport was going to flourish anywhere, it might not have been your first thought. But it happened.
Still, when I first saw the job, I wasn't going to apply because it was advertised as a full-time job. And I've got two young children. My youngest at that time was two. And you know what spots is like, it's really 24/7.
PP: Yeah, it doesn't cap out at 40 hours a week!
AK: I wasn't going to apply, but so many lovely women messaged me and encouraged me to go for it. They said, "Just ask if you can do part time." And so I applied anyways.
In the interview, when I mentioned about going part time, I thought the world would fall apart, because that was how the industry worked. But they just said, "Okay, no problem, how many days do you want to work? Do you want to work from home? Do you want to do a job share?" I had never, ever, ever experienced anything like it before.
We've got a team of women's sports writers, all young women, and one of them said to me that seeing me (and deputy editor, Vicki Hodges) leaving at 4:00 p.m., having flexible schedules, it makes them believe that they're allowed to have balance. And it's not just for women. The sports editor is about to take six months of paternity leave!
PP: I wish I wasn't this stunned. But I'm practically speechless.
AK: I know, and I really want to talk about it, because I want other organizations to know that it is possible. I think it's really important that the rest of the industry start to adopt that attitude.
---
Making her own blueprint: 'To say there isn't interest in women's sports is just nonsense'
---
PP: What does your team at Telegraph Women's Sport look like today?
AK: We have me (the women's sport editor), a deputy editor, and three full-time women's sport writers. And we've just hired a women's sport social media editor.
We also have reporters across the department, male and female, who write for us. And that's something that I want to increase more and more. At the Women's World Cup last summer, we had six writers go out, including our chief sports writer, who's a man, and our chief football writer who's a man. And that was totally unprecedented.
PP: Covering all of women's sports is a pretty large mandate! So often when I'm pushing for more women's sports coverage, I'm told that there's not enough to cover, or not enough interest in the stories to carry such coverage. So I'm very curious what your work flow looks like. How do you balance game coverage and bigger-picture features? And how do you measure success?
AK: We had to kind of make it up as we went along. There wasn't a blueprint. We have a minimum bar of game diary stuff and press conference coverage we want to meet, but at the same time, I feel that there's a huge audience — mainly women, but also men — who've been alienated from sports coverage because it is kind-of a language in itself. I wanted to reach out to them. So I wanted to do both at the same time.
Last week we published a story on Chelsea, which became the first football club to build training cycles around menstrual cycles. That was the front page of the sports section, and there was a big spread inside. It was the third highest performing sports story across the site the entire week. 
So to say there isn't interest in women's sports is just nonsense. For example, the story with Ashlyn and Ali Krieger, that's been our top sports story all day. 
PP: Wow! The Ashlyn Harris and Ali Krieger feature was the cover story for a special edition that was all about LGBTQ issues in women's sports. How often do you put out those special editions, and why did you choose to focus in on LGBTQ issues, a topic that is usually told through the male lens in sports?
AK: Every month we put out a 12-page supplement, which is all women's sport, and we choose a theme. We've done motherhood — we had a breastfeeding mom on the front cover, which was really cool. We've done body image, we've done sports activism, we've done female friendship. It's another way of reaching out to an audience who may not want to read about whatever the score was in the WFL match on Sunday, but may be interested in the wider things and how they relate to their lives.
We wanted to do an LGBTQ issue because women's sports have always been viewed, in a negative way, as, "Oh, it's full of lesbians." That's a phrase you hear a lot, even today. And it's almost like a double negative, because actually women's sports isn't always accommodating to the LGBTQ community. People don't understand the barriers that still exist. Especially now, with women's sports going more mainstream, the marketing is often driven by heteronormative, western beauty standards. It's an ugly push, and it makes me quite angry.
So we wanted to look at the topic from multiple angles. There's one story in there about two women doing same-sex ballroom dancing. They tell a story about going to a ballroom dancing event, and they had to have a police escort, because it was seen as so contentious, that women were dancing with other women.
---
They're women's sports journalists, not cheerleaders: 'We have to scrutinize it and we have to criticize it'
---
PP: One problem I often have with women's sports coverage is that it can fall into a category I like to call "inspiration porn." Women in sports up are lifted up as infallible role models, rather than complex, imperfect, amazing athletes. Is this something you grapple with?
AK: The inspiration part of it is a real double-edged sword. On the one hand, yes, there are a lot of inspiring women's sports stories. And that's fantastic, and I want to tell them. On the other hand, women's sports coverage has always been very cheerleady, because if you say anything bad about it — I mean, it's already hated on from so many people, don't pile on! However, if we want women's sport to grow, if we want the governing bodies who are looking after it and responsible for it to treat it properly, we have to scrutinize it and we have to criticize it. So that's been really important to me. 
But it's been interesting to see over the last 12 months that when we've published stories that are challenging or critical, there's been a lot of a backlash.
For example, Steph Houghton (the captain of England women's football team), she went on "The Greatest Game" podcast with Jamie Carragher (a former Liverpool and England defender and Telegraph columnist) and said that she wouldn't "break her neck" to watch women's football. She's the pinup girl for for the whole sport. She is the person that the Football Association sends out to say, "Please come and watch our game. We just want people to turn up and watch it. We want them to come to the stadiums. We want them to switch on the TV when it's on TV!"
And yet on that podcast, she said she's more likely to watch men's football because she has a certain preference for it.
PP: Wow, that's incredibly problematic.
AK: Yeah, I think so. And I think she's an amazing athlete. She's an amazing role model. I really like her and respect her. But the end of the day if you say that in the position that you're in, I think it is completely fine to say something critical. We ran a news story about it and Molly McElwee, who's a brilliant young writer, she wrote an opinion piece which I thought was really fairly worded. And across social media from so many people, we just took a lot of flack off the back of that.
It's not to say the way that you report on men's sport should be perfectly or totally photocopied over to women's sport. I think we can do things differently in the coverage, and we can be innovative and maybe discard some of the journalism that some of the poor people covering men sport have to contend with. It's an exciting opportunity. But, you know, if you mess up as a male role model, you're subjected to scrutiny, and so why should it be different if you mess up as a female role model?
---
Telegraph Women's Sport has given the whole sports department a boost: 'This is the most exciting thing that's happened in years'
---
PP: After having worked in this women's sport department at The Telegraph for about a year, what would you tell other newspapers or sports networks that are hesitant to add more women's sports coverage to their repertoire?
AK: I think that newspapers and businesses still fundamentally misunderstand why you would ever invest in women's sports. They think it is a moral thing — which I do, too! But it also does make business sense. The men's sports market is very saturated. The women's sports world is wide open, full of all kinds of stories waiting to be told. You can connect with a whole new audience, and it makes sense.
Lewes FC (a football club that made history when it gave its men's and women's teams equal pay in 2017) always uses this example. In the 1980s, Coca Cola had success with Coke, and then they launched Diet Coke, and people said, "Why?" And they said, "We've sold coke to everyone that we can. We need to reach a new market." So they put so much money and marketing into it, and now it outsells Coke. The Telegraph had the same mindset with the women's sports department.
Why would you not do it? Yes, you do have to make an investment, but it opens your market up to a new audience. I think if you don't make the investment, you're just going to get left behind.
PP: I lied. One more question. What has been the response from the rest of the sports department?
AK: When I joined, the chief sports writer, who has been writing mainly about men's sports for decades, he told me, "This is the most exciting thing that's happened in years." That was the attitude across the desk.
They're really proud of it. They're proud to be innovative. They're excited by the numbers. We had like three and a half million page views for our Women's World Cup coverage. They're excited by doing things differently.
Even the older guys in the department were like that. We've had the most amazing support. One guy sent me a message saying, "You're helping an old guy learn new tricks." All the guys on the desk are so comfortable now talking about periods and pelvic floor dysfunction and breastfeeding, everything.
This interview was edited and condensed for clarity

Have a great weekend, everyone! I'll see you back on Monday for the big day!