How the NWHL draft seized the spotlight
Let's do that hockey.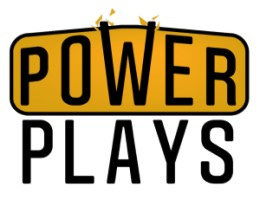 Hello! Welcome to Power Plays, a newsletter for people who are sick of hearing bullshit excuses, and ready to see equality for women in sports, written by me, Lindsay Gibbs.
Today, we're going to talk about the recent National Women's Hockey League (NWHL) draft, which was truly innovative and managed to make a huge splash despite the lack of a broadcast deal or big-name sponsor.
This newsletter is available to everyone, but if you're not a paying subscriber of Power Plays, you missed a lot over the weekend: On Saturday I sent out a newsletter detailing how covid-19 is already being used as an excuse to de-fund women's soccer in Latin America, and on Sunday we had a conversation about the moving new Netflix documentary, "A Secret Love."
Paid subscribers not only allow me to keep doing this work, but they're now supporting a freelancers program at Power Plays as well. As other media companies are slashing women's sports coverage and laying off staff, Power Plays is expanding so it can better fill that void. Below is a discount code, and an option to gift a subscription to someone who would appreciate it! (If you don't have anyone in mind to gift a subscription to, but want to help, you can click here to donate one and I'll make the match.)
Okay, friends. Let's do this.

How the NWHL turned the draft from an afterthought to a big-time moment for women's hockey
The National Women's Hockey League (NWHL) will begin its sixth season in October, global pandemic allowing. And it is shaping up to be a thrilling one.
Even though their fifth season was interrupted by the coronavirus before the championship game between the Boston Pride and the Minnesota Whitecaps could be played on March 13, the league has continued to gain momentum over the past couple of weeks.
First, it announced an expansion team in Toronto, bringing the league up to six teams and adding a much-needed presence in Canada, which has been without pro women's hockey since the Canadian Women's Hockey League (CWHL) folded abruptly last year.
Then, it managed to turn a draft that rarely makes mainstream inroads into the talk of Twitter.
In future newsletters, we'll be diving into the NWHL's expansion, and the ongoing divide in women's hockey between the NWHL and the Pro Women's Hockey Players Association (PWHPA), a group of women's hockey players — including most members of the Canadian and U.S. national teams — who are boycotting the NWHL and attempting to drum up support and investment for a more well-funded pro women's hockey league.
But for now, I want to talk about the draft.
The NWHL draft is not as viewer-friendly as drafts in other leagues. Women's college hockey doesn't get a huge national spotlight, so the marquee players are far from household names, and the NWHL itself is very much still a league-in-development. Salaries for most are well below $10,000 a season, and it is not always a given that a player drafted by a team will ever play for said team.
Prior to this year, NWHL drafts involved selecting players who were still playing in college, so the draft picks felt more like wishful thinking than team building. According to The Ice Garden, the most successful draft, in terms of drafted players who actually suited up for their teams, was 2017's class, which saw a 55% conversion.
Because of this, past NWHL draft reveals on Twitter have taken place in relative obscurity, with only college programs, families of the draftees, and die-hard women's hockey fans paying attention.
So, what changed this year?
"Wouldn't it be cool if …"
One of the most important adjustments to this draft came before the 2019-2020 season began, when the NWHL decided that the 2020-21 draft would not happen midseason like past drafts, but rather it would take place in late spring, after players completed their NCAA eligibility and registered for the draft.
This meant that teams had more of an opportunity to talk with players, gauge their interest in playing for the NWHL, and make sure it is logistically workable for the player to live in their team's market. Because of the low salaries, players usually need to live in cities where their partner or family lives, where their day job exists, or where they are completing graduate school. Practicality is a huge factor. (This is another reason why it helps to draft players when they are finished with their senior years — most have a much better idea at what post-undergrad life will look like by that time.)
So from the jump, this draft already felt more consequential than its predecessors; while signings are ongoing, it is expected that more than 55% of players will sign with the team that drafted them.
But while the scheduling certainly helped, it was the execution that really took this draft to the next level.
The NWHL usually does its draft reveal on twitter. Teams submit the selections the day before the reveal, and then league communications staff work with college programs to get graphics and photos and statements prepared. That way, when the picks are announced, the players and colleges and NWHL teams can all celebrate simultaneously.
This year, the draft was scheduled to be revealed on Tuesday, April 28, and Wednesday, April 29. But by the prior Friday, league officials were pretty certain that the Boston Pride were going to orchestrate a trade and move up in the draft in order to select Sammy Davis, a graduate of Boston University, with the No. 1 overall pick.
So, with the benefit of that time, officials began brainstorming ways it could make the moment of reveal more special for Davis than just a simple tweet. League spokesman Chris Botta thought of ESPN anchor John Buccigross, a huge college hockey supporter who has worked in New England for most of his professional career, and thought it would be great if he was involved. Botta knew Buccigross professionally from years working in hockey, and sent him a text on Saturday afternoon asking if Buccigross could send a video selfie announcing the top pick. Botta wasn't confident about getting a response, but figured it was worth a shot.
Within a few hours, Buccigross texted back the perfect video.
Botta excitedly sent the video around to the rest of the team, and they all loved it.
"The reaction was so gleeful that we thought, okay, maybe we could do this for the rest of the first round," he said.
The snowball effect
Immediately, everyone in the NWHL front office started batting around names for other people they could involved, hoping to recruit enough people to announce the other five first-round picks.
Someone suggested NHL legend Pat LaFontaine. Another thought of Jessica Berman, the current deputy commissioner of the National Lacrosse League, who previously worked for the NHL and helped develop the league's inclusion policies. Anya Packer, president of the NWHL Players Association, reached out to some of her contacts in the WNBA and NWSL, and quickly had a list of six people interested in making videos.
The snowball effect had begun. Within 24 hours, it became clear they would have enough people to announce all 12 picks on the first night. A diverse group of people — including UFC fighter Roxanne Modefri, broadcaster Kenny Alebert, and even a group of nurses working on the front lines of the covid-19 crisis in New York — all wanted to participate.
Once the general managers locked in the picks for Tuesday night, the league got to work matching announcers with picks and trying to find a meaningful connection between each pair.
Jasmine Thomas, WNBA All-Star and point guard for the Connecticut Sun, announced the Connecticut Whale's second overall pick, Kayla Friesen from Clarkson. LaFontaine, who was himself selected third overall by the New York Islanders in the 1983 NHL draft, and played for the Buffalo Sabres for six season, announced the Buffalo Beauts' third overall pick, Carly Jackson from Maine.
Renee Hess, the founder of Black Girls Hockey Club, announced Saroya Tinker of Yale as the fourth overall pick for the Metropolitan Riveters; then current Minnesota Lynx and former University of Minnesota guard Rachel Banham announced that the Minnesota Whitecaps selected her fellow Minnesota grad Alex Woken with the fifth overall pick.
Early on Tuesday, the NWHL realized it already had about 15 announcers on board, which meant the lineup was already spilling over until Wednesday night.
Of course, they couldn't have some picks announced by guests on Wednesday night and leave others out. They might as well go all in.
The impact was felt instantly
Getting this all coordinated was not a simple task, and involved around-the-clock work the week of the draft. When they decided to seek out videos for all five rounds, NWHL front office staff was on call to jump in and make their own videos in case some of the guest announcers didn't come through.
They never needed to step up. By Wednesday afternoon, every videos were submitted and locked in.
All 30 draftees got their special moment.
Two-time Olympic medalist and National Women's Soccer League goalie Nicole Barnhart announced the 13th overall pick, Savannah Rennie (Syracuse) to the Connecticut Whale. Two-time Olympic champion swimmer and activist Donna de Varona announced that Taylor Turnquist (Clarkson) was selected 24th overall by Boston. Current NHL star Cam Atkinson excitedly let Maddie Bishop (Sacred Heart) know that she was selected 27th overall by the Whale.
The league even used this as a chance to engage its own community, having women's hockey reporter and NWHL broadcaster Erica Ayala announce the 19th overall pick, and the host of the Boston Pride podcast, Pride Diehards, announce the 29th pick.
This entire thing started as a way to do something nice for the draftees, but quickly revealed itself to be a genius marketing decision by the league. Most announcers retweeted their draft videos to their own followers, which drastically improved public awareness of the league, and showed that while the women's hockey community might be divided right now, there is still plenty of support and excitement to go around.
The overall result? By Sunday afternoon, the videos of the draft announcements had almost 500,000 collective views, the NWHL's twitter account had gained over 2,000 followers, and the league had seen an uptick in players registering for a shot to make an NWHL roster.
It was impossible to be anywhere near the hockey or women's sports communities on Twitter and not know the NWHL draft was happening — something that was not at all the case for previous drafts.
Of course we want every women's sports league to have monster budgets, and to get the near-maniacal support that television and advertisers and media and fans give the NFL draft. But until we get there, a little innovation goes a long way.

Thanks for the support, friends. I'll be back tomorrow. In the meantime, if you enjoyed this, please subscribe and share!