Part 1: Top 20 most important women's sports moments of the decade
Today, let's look at moments 20 to 11.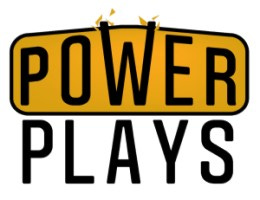 Hello, and welcome to Power Plays, the No. 1 no-bullshit newsletter about sexism in sports in the world. (Please don't fact check that, I'm certain it's true.)
I hope you all are having a wonderful holiday season, if you're celebrating. I've been in North Carolina visiting family, and it's been wonderful. But I've also been busy brainstorming and working on the final two Power Plays newsletters of the year — our list of the top 20 most important women's sports moments of the decade.
Power Plays is only possible because of subscribers. So before we get into it, please, if you haven't already, sign up. Every day, people in positions of power in the sports media industry let me know that they don't think there's a full-time space for this work. Help me prove them wrong.
All that entails is adding your email in the box below. I promise it will be painless.
After you sign up, be sure to spread the word. Let's finish this decade with some new friends.
Okay, let's do this.

How the list was made
Hi. A couple of weeks ago, I was frustrated looking at all the lists of best sports moments of the decade, because most of them forgot that women existed.
So, I decided that Power Plays should create its own list. I reached out to you all for suggestions, hoping that would make this task a bit easier. I was so naive.
You all flooded me with phenomenal suggestions. And as much as I love you, that didn't make things easier. It made it exponentially more difficult, because 20 is such a small number! And everyone deserves a spot on the list!
So, I had to come up with some criteria. My main goal was to take a wide-ranging look at the impact women in sports has had over the last 10 years. With that, I gave myself some guidelines:
Half of the moments had to come from athletes outside of the United States.

I could only include two moments per sport, and one moment per team.

This was about powerful moments. While you can't separate moments from legacies and impact, this list is not solely a look at the best athletes in each sport, or the most successful teams.
I've changed this list 100 times. I keep tweaking, researching, changing my mind, then changing it back. I want to change it again, and I'm sure I could write this list 1,000 different ways, and they would all be correct.
But here's the list we have. On Monday, you'll see the Top 10, and a long list of honorable mentions.

20. Australia defeats New Zealand in Rugby Sevens final to win the first women's rugby gold medal in Olympic history. (2016)
In 2016, rugby returned to the Olympics for the first time in 92 years, and women's rugby made its Olympic debut.
It wasn't a surprise that Australia and New Zealand faced off in the final, and it wasn't necessarily a surprise that Australia defeated New Zealand 24-17 to win the gold medal.
But the moment still had extreme emotional significance because of what it meant for women to be on that stage at all. Australia's celebration was certainly medal-worthy, but it's the image of the devastated New Zealand women performing an emotional Haka to their fans after the defeat that will stick with me forever.
Today, the success of the women's team is driving the growth of the sport in Australia, and in 2018, it was announced that the Australia's women's national rugby sevens team will get paid the same as the men's national team. You love to see it.
19. Suzann Pettersen comes back from maternity leave to win the Solheim Cup for Europe, retires on the spot. (2019)
Look, I wanted to put Lydia Ko as the golf moment. I really, really did. After all, from 2014-2016, she ruled the golfing world. She was the youngest player of either gender to ever be ranked No. 1, the youngest woman to ever win a major championship, and the youngest player to ever win two major championships.
But Ko has struggled the last couple of years, and I had a hard time boiling her reign down to a moment. So, call it recency bias if you must; I simply could not give the nod to anyone other than Suzann Pettersen.
Pettersen, a 38-year-old Norwegian golfer with 15 LPGA titles and two major championships to her name, was Team Europe's final Captain's Pick for the 2019 Solheim Cup. Despite her loaded resume, the choice was very controversial. Pettersen had barely played in two years, primarily due to giving birth. Her world ranking? 620.
But in the women's team competition, Pettersen helped Team Europe come from behind to defeat Team USA, 14.5 to 13.5, with a marvelous birdie on the final hole that has been called "one of the most clutch birdies in golf history."
Pettersen's heroics helped the Solheim Cup get mainstream attention, something that the biennial tournament — and women's golf in general — often struggles to achieve. To top things off? In the moment, Pettersen decided that her career was complete. A few weeks later she wrote a beautiful open letter to her son to explain her decision.
"Now I know what it feels like to win as a mom," she said at the press conference. "I'm going to leave it like that."
18. Kikkan Randle and Jesse Diggins win first U.S. cross-country skiing gold, and Marit Bjørgen becomes the most decorated Winter Olympian in history. (2018)
I went back and forth between two cross-country skiing moments, until I realized I didn't have to choose, because they both technically happened in the same race! Love when it makes sense to cheat.
At the Pyeongchang Olympics in 2018, Kikkan Randle and Jesse Diggins won Team USA's first ever Olympic medal in cross-country skiing, and they did it in style. In the team sprint, Diggins came from behind in the final stretch to pass Sweden's Stina Nilsson to capture the gold.
Their celebration brought an entire nation to tears. (It also made me hoarse; I remember SCREAMING at my television.) But that wasn't the only history-making moment in that race.
Maiken Caspersen Falla crossed the finish line in third, securing the bronze medal for Norway and her team sprint teammate, Marit Bjørgen. With that bronze, Bjørgen became the most decorated Winter Olympian of all time, male or female. It was her 14th Olympic medal overall. And she wasn't done yet.
Bjørgen won one more medal in Pyeongchang — a gold in the last Olympic event of the decade, the 30km freestyle. She won that race by 109 seconds, which was the largest margin of victory for any Olympic cross-country race in 38 years.
She retired from the sport a couple of months later with a total of 15 Olympic medals, including eight golds. Thirteen of her 15 Olympic medals were won in this decade.
17. Yuna Kim's perfect Vancouver free skate. (2010)
It was not easy to pick between figure-skating performances on this list. This spot certainly could have gone to the gold-medal dual between Russians Alina Zagitova and Evgenia Medvedeva in Pyeongchang, or to Yulia Lipnitskaya's breathtaking performance for Russia in Sochi during the first figure skating team competition.
But it's Yuna Kim's 2010 Vancouver free skate, which shattered world records at the time and won her the gold medal, that I can still see playing in my mind as this decade comes to an end.
There are others who can do a better job explaining the scoring system and the significance that this skate had, especially in South Korea, where Yuna Kim mania lives on to this day. But for me, this moment was about watching a 19-year-old under an unfathomable amount of pressure made the impossible seem not just effortless, but artful. Take a moment to watch it again.
16. Ester Ledecka, a world champion snowboarder, wins improbable Super G gold. (2018)
Lindsey Vonn, Mikaela Shiffrin, and Chloe Kim are three of the best — and most compelling — athletes of the decade. That's not in doubt.
But none of them created a single moment as stunning as Ester Ledecka did in Pyeonchang, when the world champion snowboarder shocked the world — and herself — to take the the gold medal in the alpine skiing Super-G.
Then 22, Ledecka was the first person to compete in both sports at the Olympics. She was only expected to medal in one. In fact, she was such an afterthought in the super-G that before she skied, NBC had already crowned Anna Veith as the champion of the event. Ledecka was skiing from the 26th position; she wasn't exactly set up for success.
But Ledecka didn't care. She sped down the hill .01 seconds faster than Veith, then stared at the scoreboard in disbelief.
A week later, Ledecka won gold in the women's snowboarding parallel slalom, making her the first woman to win gold in two separate sports in one Winter Olympics.
In a world that teaches kids they have to specialize in sports at a ridiculously young age to be successful, Ledecka proved that you don't have to choose.
"The millennials are raw and inclusive, and trying other sports is important to them, as it should be," Vonn told the New York Times. "I think maybe Ester can give them hope that competing and being successful in more than one sport is possible. I think she definitely will have a long-lasting impact."
15. Arike Ogunbowale captures national championship for Notre Dame with second straight buzzer beater. (2018)
Look, let's get this out of the way immediately: The University of Connecticut's dominance was the college basketball story of the decade. In fact, their run from 2013-2016, which included two undefeated seasons and four national championships, is one of the most impressive runs in sports history.
That's why the moment that Morgan William hit the buzzer beater in the 2017 Final Four to lead Mississippi State over UConn was so earth-shattering. And it's why a year later, when Arike Ogunbowale did the same thing, it felt that lightning had literally struck twice.
Then, two days after Ogunbowale hit a 3 to lead Notre Dame to an overtime upset over UConn in the Final Four, she hit a fadeaway corner 3 off of an in-bound play as the clock expired to take down Mississippi State and win Notre Dame its first national championship in 17 years.
It was a tough call between William's shot and Ogunbowale's shots, but even though William came first, Ogunbowale did it twice, and she won a national championship along the way. So she got the nod.
14. Nicola Adams wins first women's Olympics boxing gold in front of home-town crowd. (2012)
In 2012, women's boxing made its long-awaited Olympic debut. And any skepticism about how the sport would be embraced by the public was quickly quieted thanks to the success of England's own Nicola Adams, who knocked down three-time world champion Ren Cancan to win the flyweight division in front of a raucous home-town crowd.
Since Adams is a featherweight, she gets the top billing here, because she literally won the first gold medal. But Ireland's Katie Taylor of Ireland and the U.S.'s Claressa Shields quickly followed, with golds in the lightweight and middleweight divisions.
Adams went on to win another gold medal in Rio, then turned professional and had a successful career before retiring this year due to an eye injury. She hasn't just been a vocal advocate for women's boxing throughout her career; Adams is black and bisexual, and she's also openly addressed the racism and homophobia she's faced as well.
13. Holly Holm knocks out Ronda Rousey at UFC 193. (2015)
Amanda Nunes has far surpassed Ronda Rousey as the best women's MMA fighter of the decade, so it's easy to forget how unbeatable Rousey seemed just over four years ago, headed into her UFC 193 fight against Holly Holm.
Rousey came into the fight with a 12-0 record. Eleven of those win came in the first round, eight within the first minute. Her popularity and success had turned women's UFC fights into must-watch events, even for casual viewers. People didn't tune in to see if she would win; they tuned in to see how quickly she would knock out her opponent.
That's why, when Holm knocked Rousey out with a high kick to the neck on November 15, 2015, it was considered "arguably the biggest upset in the history of the sport."
Rousey only fought in one more UFC match; 13 months after Holm knocked her out, Nunes ended her career by knocking her out in 48 seconds. It was a sad way to see such a champion go out, and there are plenty of hot takes about Rousey's talent and celebrity status. But her impact on women's MMA was immeasurable.
12. Simone Manuel becomes first black woman to win individual Olympic gold in swimming. (2016)
I will never get tired of watching Katie Ledecky swim, and hang out by the diving boards waiting for her competitors to finish their races. But the women's swimming moment of the decade, in my opinion, goes to Simone Manuel.
In Rio, Manuel became the first black woman to win an individual gold medal in a swimming event when she tied with Canada's Penny Oleksiak to win gold in the 100m freestyle.
It wasn't just the swim that impressed; it was the way she addressed the significance of her victory afterwards.
She didn't shy away from what her triumph meant, both to herself, and to the black community. She knew her place in history, and immediately gave credit to pioneers such as Maritza Correia and Cullen Jones. Then she tied it into the big picture of race relations in the United States.
"It means a lot, especially with what is going on in the world today, some of the issues of police brutality," Manuel said after the race, as reported by USA Today. "This win hopefully brings hope and change to some of the issues that are going on. My color just comes with the territory."
11. Japan wins the Women's World Cup months after devastating Tōhoku earthquake and tsunami. (2011)
Often times, symbolism in sports is overblown, even trivializing. But when Japan won the Women's World Cup four months after an earthquake and tsunami destroyed the nation's northeast coast and killed more than 20,000 people, it certainly felt like a moment of destiny.
Japan was the underdog headed into the match against a powerful United States squad that looked poised to capture the title for the first time since 1999. But in the final, the U.S. simply couldn't capitalize on its opportunities, and Japan never stopped fighting.
In the 117th minute, Homare Sawa hit a stunning equalizer to even the game up, 2-2, and send it into penalty kicks. There, the U.S. fell apart, and 21-year-old Saki Kumagai powered the winning shot into the roof of the net to give Japan an insurmountable 3-1 lead in penalty kicks and the improbable victory.
The game took place at 3:45 a.m. in Japan, but still, locals filled the streets to celebrate the triumph.
On the field in Germany, Japanese players unfurled a banner that read, "To Our Friends Around The World, Thank You For Your Support."

I'll be back on Monday morning wit the Top 10 and the honorable mentions.
Email me, lindsay@powerplays.news, if you need anything.
Please subscribe and share!