Part 2: Top 20 most important women's sports moments of the decade
The moment has come for the Top 10.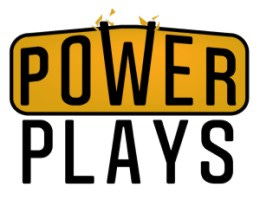 Hi, everyone! Welcome to Power Plays, your no-bullshit newsletter about women in sports. This is only possible because of your support, so please be sure to sign up and spread the word!
On Friday, I took you through the first half of this list, with my 20-11 picks for the most important women's sports moments of the decade. Well, today we're just going to dive right into it with the top 10.
Please revisit Friday's newsletter if you have questions about my criteria.
Here we go, the top 10 most important women's sports moments of the decade, plus some honorable mentions.

10. Women take flight at the Winter Olympics (2014)
Few sports have been as guarded by the patriarchy as ski jumping. Men's ski jumping was added to the Winter Olympics in 1924. The women didn't get to take flight for an Olympic medal until 2014 in Sochi.
When they finally won the right to compete, it was a triumph for all of the women in the competition, and the trailblazers that came before them.
Ahead of the 2010 Olympics in Vancouver, 15 female ski jumpers filed a lawsuit in order to compete in the Olympics, but a judge decided that Canadian organizers couldn't overturn the decision by the International Olympic Committee (IOC). The IOC determined the field wasn't deep enough to merit an Olympic event; it changed tune in 2011.
Over the years, women were given the most sexist, retrograde excuses for why the elite competition wasn't available to them. Lindsey Van, a retired American ski jumper who was one of the leaders of the campaign to get women's ski jumping in the Olympics, told me a couple of years ago that officials regularly told women that ski jumping was dangerous for them because their "uteruses would fall off."
She's not exaggerating. In 2005, Gian-Franco Kasper, the president of the International Ski Federation, told NPR that ski jumping "seems not to be appropriate for ladies from a medical point of view." Even in 2014, a Russian ski jumping coach said that ski jumping wasn't appropriate for women because "women have another purpose—to have children, to do housework, to create hearth and home."
But the women didn't let the bigotry stop them. Sarah Hendrickson, a ski jumper from the U.S. who won the first women's World Cup season in 2012, ended up being the first ski jumper to fly in the Olympics. Carina Vogt ended up winning the gold medal, Daniela Iraschko-Stolz of Austria won the silver, and Coline Mattel of France won the bronze.
There is a long way to go. Male ski jumpers compete in three events on the Olympic stage, while the women only compete in one. And Nordic combined — which involves cross-country skiing and ski jumping — has three events for me, zero for women.
But seeing women literally fly in the Olympics was a moment to remember.
9. USA hockey wins gold medal in Pyeongchang, a year after gender discrimination boycott (2018)
When it comes to women's hockey, even though it's been a big decade in the professional ranks, I had to pick a moment between the United States and Canada, the two teams who have defined women's hockey history. And I know I will get called out for bias here, but I went with Team USA's overtime shootout win over Canada to win the gold medal in the 2018 Olympics.
First off, it was an absolutely thrilling game, which happened to be capped off by an instant-classic shootout goal by Jocelyne Lamoureux-Davidson, who executed a move that she dubbed "Oops, I Did It Again" to throw the Canadian goalie off balance.
Secondly, it was Team USA's first Olympic gold medal in 20 years — though the U.S. team had won seven of the last 10 world championships over Canada headed in Pyeongchang, it hadn't beaten Canada at the Olympics since 1998.
But the real reason I picked this moment was because it signified so much more than just a medal.
Eleven months prior, the U.S. women's national team announced it was boycotting the 2017 world championships if it didn't receive a more equitable contract from USA Hockey. The campaign was called #BeBoldForChange, and it went viral on social media.
At the time, the players were only earning $6,000 every four years from USA Hockey — $1,000 per month during the six months leading up to the Olympics, and nothing at all during the rest of the Olympic cycle. Additionally, they were dealing with subpar travel accommodations and equipment compared with their male counterparts.
It took 13 day, and the solidarity from hundreds of women in the greater hockey community, since USA Hockey went deep into their contacts looking for scabs. But on the eve of the world championships, the team secured a new contract which ensured that USWNT players would earn salaries of around $70,000 a year, performance bonuses, a training stipend, and the same travel arrangements, insurance, and per diems as the men's team.
That was a historic victory all alone. The fact that the team followed it up with a historic gold created a moment for the ages.
8. England defeats India to win Cricket Women's World Cup (2017)
I'm going to be brutally honest here: I do not understand cricket. I might make it one of my 2020 resolutions to figure it out, because I do not like being completely in-the-dark about any sports.
BUT even though I don't understand the rules, I do understand the significance of women's sports breaking through barriers, particularly in one of the most popular sports on the planet. And that's what happened in 2017, when England defeated India to win the Cricket Women's World Cup.
A lot of the success of the event comes down to India's upset over Australia in the semifinals. As you can see by the record-shattering viewership numbers, getting India engaged in women's cricket is a huge, huge deal for the sport's future.
More than 180 million people around the world are estimated to have watched this summer's ICC Women's World Cup and there was an almost 300% increase in viewing hours* in comparison to the last edition in 2013. There was significant growth in audiences in all territories, but particularly impressive was an eight-fold increase in viewing hours in South Africa and a huge increase in viewers in India, particularly in rural areas, since 2013.

An extraordinary 156 million people viewed the event in India, of which 80 million was rural reach and 126 million were for the final alone. India's fine performances contributed to a 500% increase in viewing hours in their country.
Forbes India said that India's run to the final, "brought women's cricket into the mainstream." Three women cricketers—Mithali Raj, Smriti Mandhana and Harmanpreet Kaur—make it to the Forbes India Celebrity 100 list for 2019.
India lost to England in the final, but it was the second-closest final in tournament history; India only lost by 9 runs. The final was so thrilling it led Rohit Sankar from FirstPost to declare that the golden ages of women's cricket had arrived: "Women's cricket will never be the same again," he said. "Its players will never be looked upon the same way again."
The game was sold out, with nearly 24,000 people on hand to watch.
This moment is a testament to the investment in the sport — headed into that World Cup, the ICC finally decided that all women's teams would travel business class, just like the men's teams, and women got the same daily expenses as the men. Plus, for the first time, all of the matches in the tournament were available via television or streaming, and the final was broadcast in prime time in over 130 countries.
7. Minnesota Lynx, the defending WNBA champions, hold press conference to address police brutality (2016)
The Minnesota Lynx were the defining WNBA team of the decade; the team won four WNBA championships and made it to six WNBA Finals. I could have picked moments from any of those runs to celebrate here. But I don't think any single on-court moment mattered as much as what they did on July 9, 2016.
The four team captains — Maya Moore, Lindsay Whalen, Rebekkah Brunson, and Seimone Augustus — held a rare pre-game press conference ahead of a game against the Dallas Wings. They didn't want to talk about the Wings, though. They were there to address police brutality.
The four women all wore shirts that said, "Change Starts With Us — Justice and Accountability" on the front. On the back were the names of Philando Castile, Alton Sterling, the shield of the Dallas Police Department, and the slogan, "Black Lives Matter."
Castile, a black man, had been murdered by a police officer at a traffic stop three days earlier nearby in Falcon Heights, Minnesota. His girlfriend livestreamed the aftermath of the shooting on Facebook, and it went viral. This was just one day after police officers in Baton Rouge, Louisiana shot and killed Sterling outside a convenience store. Cell phone footage of that killing also went viral. Then on July 7, at an otherwise peaceful rally in Dallas to protest the killings of Castile and Sterling, Micah Xavier Johnson ambushed and murdered five Dallas Police Officers.
"Racial profiling is a problem. Senseless violence is a problem. The divide is way too big between our community and those who have vowed to protect and serve us," Brunson said.
The moment quickly became about much more than just the Lynx. That season, six WNBA teams wore Black Lives Matter t-shirts; four teams holding media blackouts, where they refused to talk to the media about anything other than systemic racism and police brutality; and three teams knelt during the national anthem in the playoffs.
But it matters that the Lynx were the ones that started this. As the team of the decade, they had the biggest profile. It matters that the four captains — including Whalen, who is white, and Moore, arguably the best WNBA player of the decade — stood side by side to make this stand. It matters that head coach Cheryl Reeve supported them every step of the way.
That was the summer that the WNBA found its voice. That was the summer that the face of athlete activism changed forever. And it started with the Lynx holding a press conference.
6. Brigid Kosgei smashes the women's marathon world record (2019)
So much of this decade in sports was about the speed of men, culminating on October 12, 2019, when Eliud Kipchoge became the first man to break two hours in a 26.2-mile race.
But a day after Kipchoge's unofficial feat, Brigid Kosgei brought the speed of women back into the conversation by obliterating Paula Radcliffe's 16-year-old marathon world record by 81 seconds, finishing the Chicago marathon in 2 hours, 14 minutes, and 4 seconds.
The 25-year-old Kenyan has a remarkable story. She dropped out of school when she was 17 so that she could focus on training and earn money to support her family. Two years later, she gave birth to twins and had to put her training on hold.
But since bursting onto the scene in 2015, she has continued to run faster and faster each year.
In Chicago, she improved her own personal best by over four minutes. Before Kosgei's record run, the closest anyone had come to breaking Radcliffe's mark was Mary Keitany, who ran 2:17:01 at the 2017 London marathon.
There has been so much attention on getting men to break the 2-hour barrier in the marathon, but women's marathon running hasn't had an equivalent push. That's why Kosgei's record was so important; she helped expand the expectations and possibilities for what women runners can accomplish. In fact, her time caused Outside magazine to ponder whether it's time for a "Breaking 2:10" event, the women's equivalent of Nike's "Breaking2" mission for Kipchoge.
If there is one, count Kosgei in. She's only at the beginning of her career.
"I think 2:10 is possible for a lady," she said after winning in Chicago. "I am focused on reducing my time again."
5. Serena Williams wins the Golden Slam, crip walks at Wimbledon (2012)
I knew that Serena Williams had to be on this list, and that she had to be high up. Boiling it down to one moment was a tougher decision, though. A lot of people suggested her Australian Open win in 2017, when she beat Venus Williams to win her 23rd major title while she was two months pregnant. A classic moment for sure.
I also pondered picking one of her earth-shattering losses, such as when she fell to Roberta Vinci in the semifinals at the U.S. Open in 2015 on her quest to win the calendar Grand Slam, or her emotional loss to Naomi Osaka in the U.S. Open final last year. I even thought about highlighting her historic return to Indian Wells in 2015.
Cases can be made for all of them. But I ended up going with a moment earlier in the decade, when Serena's greatness and cultural significance were on full display. In 2012 at the London Olympics, Serena Williams won her first — and still only — Olympic gold medal in singles, by thrashing Maria Sharapova 6-0, 6-1 on Centre Court at Wimbledon. Afterwards, she celebrated with a quick and joyous crip walk dance.
Her victory dance was clearly a nod to her Compton routes, and not an endorsement of gang violence. But many in the media decided to paint her as classless and disrespectful anyways. Her moment of exuberance became a controversy to debate; Her joy was policed just as closely as her anger always has been. This set the tone for a decade where, as Serena's dominance continued, every facet of her being, on and off the court, would become a cultural touchstone, for better or for worse.
But I didn't just pick this moment because of the crip walk. Tennis-wise, it was also a statement-making performance. Two years prior, after winning 2010 Wimbledon, Serena stepped on a piece of glass in Munich and ended up being off the WTA Tour for almost a year. She later revealed that she suffered a hematoma and pulmonary embolism during her recovery, and nearly died.
She returned right before 2011 Wimbledon, but didn't immediately rediscover her greatness. She fell before the quarterfinals in three of her first four majors back, culminating in the only first-round major loss of her career, to Virginie Razzano at the 2012 French Open.
There were legitimate concerns about Serena's future in the sport. But she found her form at Wimbledon that summer, where she defeat Agnieszka Radwanska 6–1, 5–7, 6–2 to win her 14th major title. Less than a month later, on the same court, Serena trounced Sharapova and sent a message that her career was not ending; in fact, she was only getting started.
The message was well received, as nearly 8 million viewers in the United States tuned in, far more than typically tune in for a tennis match.
3b. Rachael Denhollander comes forward as the first Larry Nassar (2016)
These next two are so intertwined that I didn't want to rank one higher than the other, which is why they're sharing the No. 3 spot on this list.
Let's start with the moment that Rachael Denhollander became the first woman to publicly accuse former USA gymnastics and Michigan State University doctor Larry Nassar of sexual assault. Nassar sexually Denhollander under the guise of medical treatment for about a year in 2000-01, when she was a young gymnast with back pain in Kalamazoo, Michigan.
She spent years coming to terms with what he did to her, and as a meticulous record-keeper, began seeking the expert advice of those familiar with legitimate pelvic floor techniques, so that she could figure out whether what Nassar did to her was not medically necessary.
In 2016, with documents in tow, she came forward after reading an investigation by the IndyStar about USA Gymnastics' enabling of sexual assault. (Jamie Dantzcher, who was a member of the bronze-medal winning 2000 Olympics team for USA Gymanstics, also came forward to the IndyStar at that time, but she was anonymous in the first IndyStar report on allegations against Nassar.)
Denhollander not only went on the record with the IndyStar about Nassar, but she filed a Title IX complaint at Michigan State and a police report against Nassar in East Lansing. With that, after decades of abuse and hundreds of victims, the wheels of justice were finally in motion; Nassar is now serving a veritable life sentence.
For months, many powerful figures in the gymnastics community stood by Nassar, and called Denhollander a liar. It wasn't until authorities found more than 37,000 images and videos of child porn at Nassar's home in December 2016 that public opinion really began to shift.
Denhollander was the last one to speak at Nassar's two sentencing hearing in January 2018, when more than 200 survivors came forward to directly address Nassar and to talk publicly about the harm he caused. She was the leader of the Army of Survivors, the one who made justice possible.
Today, Denhollander continues to be a fierce advocate for survivors in all communities, and to call out the continued failures of USA Gymnastics and MSU.
3a. Simone Biles returns from layoff to dominate nationals while wearing a teal uniform to honor Nassar survivors (2018)
Like with Serena, I had an internal battle over which Simone Biles moment to choose. Should it be the unveiling of the triple double in competition earlier this year? Her mesmerizing dominance in Rio?
Well, yes and yes.
But I went with her performance at the 2018 U.S. Gymnastics Championship. Not only did she become the first woman to ever win five national all-around titles, not only did she cement her comeback after almost 2 years off after the 2016 Olympics, not only did she win gold in every single event title, not only did she become the oldest women's all-around champion since 1971 at the ripe old age of 21, but she did it all while wearing a teal leotard.
And she was very clear about the purpose: Teal is the color of sexual assault awareness, and Biles was wearing the color to honor her fellow Nassar survivors. (Biles came forward as a Nassar survivor in January 2018.)
This moment wasn't just another example of Biles' athletic prowess; it was a moment that proved to USA Gymnastics that Biles was not going to let them forget what they had done. She had returned to form, she had found her voice, and she was no longer going to smile for the cameras and stay silent about the abuse she had suffered — the abuse they had enabled.
This was accentuated at the 2019 U.S. Championships, when an emotional Biles addressed how hard it was to compete for an organization that had done so much harm to her.
"We had one job [winning Olympic gold]," Biles said. "And we have done everything that they asked us for — even when we didn't want to. And they couldn't do one damn job! You had one job; you literally had one job, and you couldn't protect us!"
"It's hard coming here for an organization and having had them fail us so many times," she said.
2. Caster Semenya wins 800m gold at Rio Olympics, while IAAF fights to ban her from running as she was born (2016)
At the Rio Olympics, South African runner Caster Semenya won the 800m gold medal with a time of 1 minute 55.28 seconds. It was her personal best, a South African national record, and the fifth-fastest time in Olympic history.
And it came while the International Association of Athletics Federations (IAAF) was fighting a court battle to stop Semenya, who is intersex, from being able to run as she was born.
It's hard to concisely represent Semenya's story, because there are so many twists and turns, but here are the basics: In 2009, she burst onto the world stage as an 18-year-old when she won the 800m at the world championships. During that meet, the IAAF leaked to the press that it planned to gender test Semenya; it was printed in the media before Semenya knew herself.
In 2011, the IAAF implemented new regulations for women who have high naturally-occurring levels of testosterone. In 2015, those rules were overturned when Indian sprinter Dutee Chand challenged the regulations in court, and the Court of Arbitration for Sport (CAS) ruled that there wasn't enough scientific evidence to justify the policy.
From 2011-2015, the IAAF forced Semenya to take medication to artificially suppress her testosterone levels. (Other elite runners, such as Annet Negesa, were forced to undergo invasive and irreversible surgeries.)
Earlier this year, Semenyad finally opened up about how sick those drugs made her.
"I am a woman, but the IAAF has again tried to stop me from running the way I was born," Semenya said. "The IAAF questions my sex, causes me great pain and required me to take hormonal drugs that made me feel constantly sick and unable to focus for many years. No other woman should be forced to go through this in order to have the same right that all women have – to do what we love and run the way we were born."
The old white men who run the IAAF have spent the last four years fighting to re-instate the regulations. Earlier this year, they were successful. Today any woman who has naturally-occurring levels of testosterone above five nanamoles per liter (nmol/L) is barred from competing in IAAF events from 400 meters to a mile, unless they take the drugs or undergo surgery.
Semenya refuses to take medication again, and instead has worked on running different distances that are outside of the IAAF restrictions. She's also joined a South African pro soccer team. She's become more outspoken about what she's been through, and the fact that she won't stop fighting or running.
I will always remember Semenya winning that gold in 2016, and then speaking so eloquently about her victory at that press conference.
"I think I have made a difference," she said. "I have meant a lot to my people. I have done well. They are proud of me. And that was the main focus. I was doing it for my people, the people who support me."
1. Team USA wins second straight Women's World Cup, and crowd erupts with "equal pay" chants
Look, I've written far too many words in this list, hoping to give each moment the context it deserves. But I'm going to be brief here, because I really think this moment speaks for itself.
This summer in France, while suing U.S. Soccer for gender discrimination, the U.S. women's national soccer team (USWNT) won their second straight Women's World Cup with a 2-0 victory against the Netherlands.
Sure, I'll remember Rose Lavelle's goal forever, but this moment leads the list because what the crowd of 57,900 started chanting after the victory: Equal. Pay.
This sums up what female athletes have been screaming throughout the decade: Despite the lack of support and respect from the people in charge of our sport, we have achieved greatness. But we're no longer happy just to be here; we demand better, and the public is on our side.

Honorable mentions:
In absolutely no particular order, here are few moments that didn't make the list, but could have. A lot of these suggestions are directly from Power Plays readers. (This list could easily have been 100 moments long.)
In 2015, the Rose City Rollers shocked the Rollerr Derby world when they upset the four-time defending champions Gotham Girls in the Women's Flat Track Derby Association (WFTDA) Championships.
In 2013, Danica Patrick won the pole for the Daytona 500, becoming the first woman to win a pole in NASCAR's top division.
Shalane Flanagan became the first American in 40 years to win the New York marathon when she triumphed in 2017. A year later, Des Linden became the first American to win the Boston Marathon in 33 years.
In 2016, American Kayla Harrison won her second straight Olympic judo gold medal and dedicated her run to sexual abuse survivors like herself.
In 2016, Helen Maroulis becoming the first American woman to win gold at the Olympics in women's wrestling by upsetting three-time Olympic champion and 13-time World champion Saori Yoshida of Japan.
In 2017, marathon swimmer Sarah Thomas swam the longest unassisted open-water swim ever, 104.6 miles. It took her 67 hours and 16 minutes, and she did it without a wetsuit.
In 2017, Doris Burke became a full time NBA analyst for ESPN.

In 2014, Becky Hammon became the first female assistant coach in the NBA, with the San Antonio Spurs.

In 2012, legendary Tennessee women's basketball head coach Pat Summitt officially retired from coaching due to early-onset Alzheimer's disease. She passed away on June 28, 2016; a couple of months later, one of her best players at Tennessee, Candace Parker, won her first WNBA championship with the Los Angeles Sparks and dedicated the win to Summitt.

In 2014, Mo'ne Davis became the first girl to earn a win and pitch a shutout in Little League World Series history.

In 2011, UCLA ended Penn State's run of volleyball dominance in the Sweet 16, ushering in a thrilling decade where women's volleyball would surpass women's basketball in participation among high-school girls.

The Premier Ultimate League, the only pro ultimate frisbee league in the world just for womxn, launched in 2019 and had a very successful first season; it is expanding by 50% in its second season.

This was the decade where softball became a NCAA revenue sport, and let's celebrate by remembering Arkansas sophomore Danielle Gibson's improbable home-run cycle.

I know there are plenty of snubs — feel free to debate in the comments, and check out the original thread where we all began brainstorming this list!

Thank you all for this trip down memory lane, and for supporting the first two months of Power Plays. I'll see you on Wednesday, when I'll have a thread where we can talk about our resolutions, personally and in the sports world.

Please remember to sign up and share.