This decade, let's let female athletes be jerks
A resolution for us all.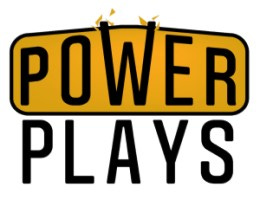 Welcome to Power Plays, your favorite no-bullshit newsletter about women in sports. If you aren't yet receiving this in your email inbox, please sign up. Every day, I'm told by the Powers That Be in this industry that there's not a home for this type of writing and reporting. Every single sign-up helps me prove them wrong.
Hi friends! I hope your 2020 is off to a great start. (Though in my mind, the new year doesn't officially start until the first Monday, so we have a few days to get ourselves together.)
In today's newsletter, I share my biggest wish for women's sports going into this next decade.
But first, a few housekeeping notes:
If you missed it, please check out yesterday's wonderful thread on our personal women's sports resolutions for this year. It has me SUPER MOTIVATED to see more women's sports and support more women's sports and make the entire sports world a more welcoming place for women and gender minorities in 2020. I'm still making my way through and responding to everyone, so it's not too late to join in on the fun.

A couple of weeks ago, I announced a new Power Plays campaign, "Covering the Coverage." Then I went radio silent! If I'm being fully transparent, which I promise to always be with Power Plays readers, it's because making my list of the top 20 most important women's sports moments of the decade (read: #20-11; #10-1) was WAY MORE TIME CONSUMING than I had anticipated, and between that and the holidays, it got put on hold. But I haven't forgotten about it, and there will be exciting announcements on that front next week.

I am way behind on email, but that ends this weekend. Thanks for your patience.
Alright, let's do this.

My women's sports dream
I have a lot of hopes and dreams for women and gender minorities in sports this upcoming decade. I want women's pro sports leagues to thrive. I want the athletes to be drowning in so much money that we say things like, "They turned down an extra $5 million, guaranteed, because they think they can get more money in free agency." I want women's sports gear to be ubiquitous, and I want them to be so famous that we wonder if they've lost touch with reality.
But first, I want us to stop using women's sports as inspiration porn and start letting female and gender nonconforming athletes be assholes.
I know, I know. You're probably thinking, "We don't need more meanness in the world! Everyone should be nice!" And sure, yes, in everyday life, strive to be nice. But athletes, who we are asking to compete at the highest levels, under untold amounts of stress, for our entertainment? Yeah, let them get emotional. Let them trash talk. Let them be petty. Let them sip tea. Let them live.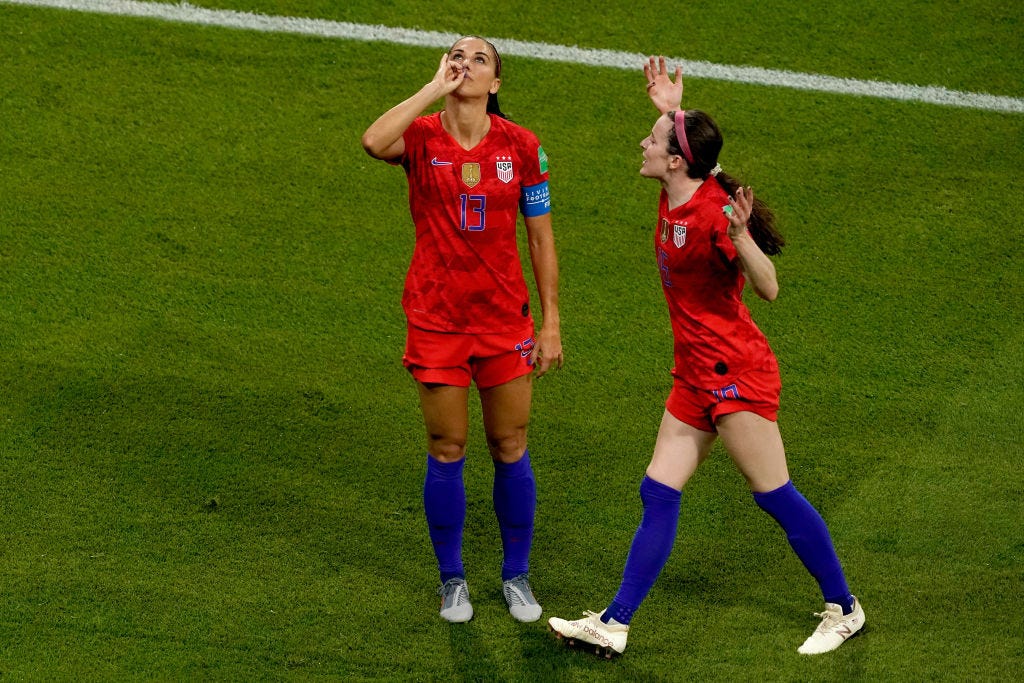 This isn't about encouraging cruelty. It's about moving beyond the one-dimensional caricature we have forced on those in women's sports — as perfect role models who triumph with a smile, and are gracious every step of the way — and accepting that they are as real and multi-faceted as their male counterparts.
Remember the brash, unapologetic way the USWNT players celebrated each goal in their 13-0 victory over Thailand at the World Cup? Remember Liz Cambage's "undersized forward" jab at LaToya Sanders, which added fuel to the Washington Mystics' fire in the WNBA semifinals? Remember Serena Williams' anger and emotion during the 2018 U.S. Open final?
I want more of that, minus the pearl-clutching that ensued in the aftermath.
That doesn't mean we shouldn't hold these athletes accountable if they cross a line; it just means we shouldn't be aghast simply because they're not "ladylike" enough, or because we're worried about the impact their behavior will have on young girls. First, there is no room for the sexism or homophobia or racism wrapped up in the classic definition of "ladylike" in this decade. Leave that in the past. And children of all genders will be better for seeing women being themselves.
A lot can be said about Serena's breakdown in the 2018 final against Naomi Osaka, and whether or not umpire Carlos Ramos reacted appropriately. But as I talked to women in sports over the past year, I was astounded by how many of them used Serena's emotion as a reference point, even when I didn't bring it up. From Notre Dame women's basketball head coach Muffet McGraw, to Washington Mystics' point guard Natasha Cloud, women in sports talked to me about how much they related to Serena's anger in that moment; how like her, they feel time and time again that their emotions are policed differently, both by officials and by the media.
They feel trapped in a box, one that's advertised as one-size-fits-all, but actually isn't big enough to fit any whole human being.
So let's get rid of that box. Forever.
This means discarding ready-made narratives, and getting to know these athletes as people, and telling their full stories. Stories about their disagreements with teammates, and the times they fell short of their goal. Stories about the power struggles they have with coaches behind the scenes, and the grudges they hold onto. Stories about the charities they triumph and the fans they spend time with, and stories about the questionable decisions they've made, on the field and off. It will involve more media attention, more scrutiny, and a bigger spotlight. It will be messy and marvelous, controversial and constructive. It will take buy-in from not just media, but also agents and P.R. reps and sponsors and head honchos and the athletes and coaches themselves.
But it will fuel growth, and it will be worth it.
Because, as Megan Rapinoe has said time and time again, the usefulness of the one-dimensional "role model" angle has expired. It's time to strive for more.
"I never want to be featured in a marketing product where the very first thing said about me is that I am a role model because I should already be that. I already am that," Rapinoe told Caitlin Murray of Yahoo Sports. "Kids should already be looking up to us because we play for national team.
"You never see LeBron James purely positioned as inspiring young boys. No s--- he's inspiring young boys. He's f---ing LeBron James. It's like, of course! So why are we limiting ourselves that way?"

Next week we'll be back firing on all cylinders here at Power Plays, and you'll receive a full newsletter edition on Monday, Wednesday, and Friday.
Remember: Sign up. Share. And have a great weekend.