What women are risking
And why I'm more conflicted than ever about the return of women's sports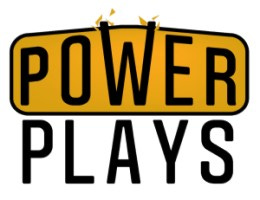 Hi, friends, and welcome to Power Plays, a no-bullshit newsletter about sexism in sports written by me, Lindsay Gibbs.
We're going to dive right into things today, after one quick reminder:
With sports starting back right now, it's nearly impossible to keep track of the bubbles and protocols, opt ins and opt outs, wins and losses. Thankfully, that's what our friends at The Gist are for. The Gist is a free sports newsletter written by women, for women. (But truthfully, all genders will enjoy it.) Twice a week, The Gist arrives in your inbox with such a thorough, fun, and easy-to-read overview of sports news, and my favorite part is they put men's and women's sports on equal footing. You can subscribe here.
And remember, you can help Power Plays grow by becoming a paid subscriber, or by telling your friends about it. If you click the "share" button below, you'll get a link to the web-based version of this newsletter.
And tweets help a lot!
As always, THANK YOU! Now, let's do this.

None of this is okay
It's been a week and a half since WNBA players arrived at the IMG Academy in Bradenton, Florida to get their 2020 season underway, pandemic be damned. There were some early bumps and bruises — or, you know, bugs in the bed and rat traps — but for the most part, players are settled in, enjoying training camp as much as one can ever enjoy training camp, and feeling safe. All indications are that the WNBA season will tip off in 10 days, and the vast majority of players I've spoken to this past week, on the record and otherwise, are happy about that.
Across the country in Utah at the National Women's Soccer League's (NWSL) Challenge Cup, the group stages are in the rear-view mirror, and the quarterfinals are on the horizon. The quality of play has been solid — even good, at times — and there haven't been any positive coronavirus tests on site.
Women's sports are back, or at least close to it. And so far? Everything is fine!
Why, then, do I still have a constant pit in the bottom of my stomach while I'm reporting about these leagues? Why are my shoulders tighter than usual, and my palms a sweatier? Why does every moment I spend celebrating a goal or laughing at a Tik Tok come with a heaping side of guilt? Am I overreacting? Why can't I just enjoy these games?
Every time I start to question my feelings, I'm hit with another reminder from the universe that not only is it natural to feel this way, but that I should probably feel even more uneasy than I already do.
I was reminded of this on Monday night, when reigning WNBA MVP Elena Delle Donne was denied a medical waiver for the season; even though she has Lyme disease, the independent medical panel convened by the WNBA and the WNBA Players Association determined she was not at "high risk" for coronavirus complications.
In a Players Tribune article on Wednesday, Delle Donne said that she takes 64 pills a day to keep herself healthy enough to play basketball, and admitted it never occurred to her that her request would be denied.
"I'm now left with two choices: I can either risk my life….. or forfeit my paycheck," Delle Donne said. "Honestly? That hurts."
On Wednesday, Mystics head coach Mike Thibault told reporters that the team would keep Delle Donne on their roster, whether she plays or not, so she will get her $215,000 salary for the season.
But still. the fact that Delle Donne ever felt she had to choose between her health and her paycheck? Absolutely unconscionable.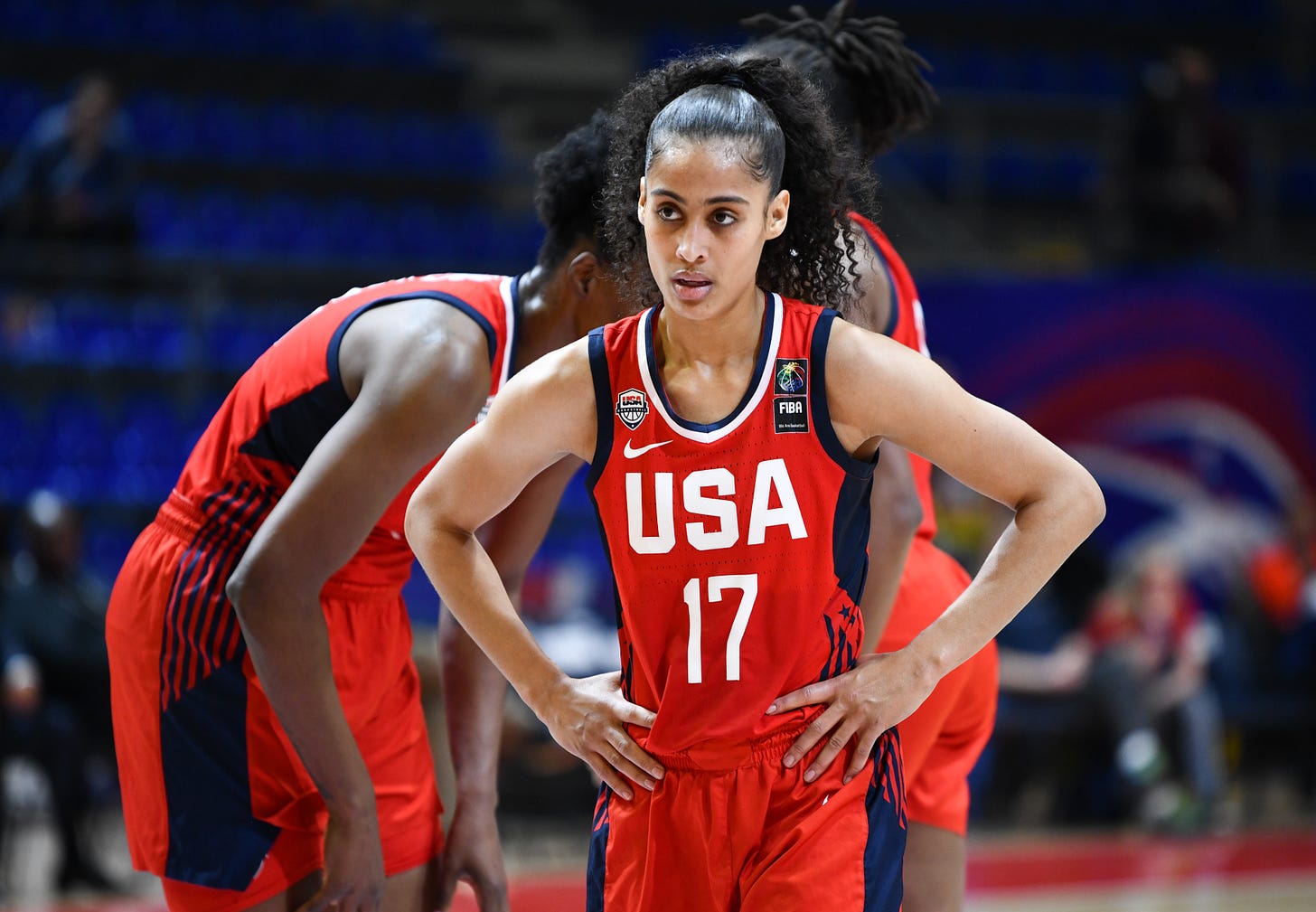 (Skylar Diggins-Smith, via Getty Images)
Another reminder that things aren't okay? When Phoenix Mercury point guard Skylar Diggins-Smith sat down to talk with the media — via zoom, of course — at the start of the week. Diggins-Smith is a new addition to the Mercury, and playing in her first WNBA season since giving birth last spring.
So, how did she feel to be back?
"I'm just happy to be here," she said, before immediately changed course. "I don't really have much to say. I'm kind of conflicted being here. But I'm happy to be on this team, I'll say that."
She didn't want to elaborate on why she was feeling so conflicted, but does she really need to explain? Next, she was asked about the current nation-wide reckoning over systemic racism and police brutality, and her advocacy work.
"I don't know what to say. I mean, it's non-whites being killed by policemen disproportionately," Diggins-Smith said.
"As a mother, as a Black woman, as a human being, it doesn't sit right with me. It's unsettling. I have a husband that is Black, I have a son that we're raising that's Black. So, obviously, everything that's going on, the climate, I feel some sort of way about it."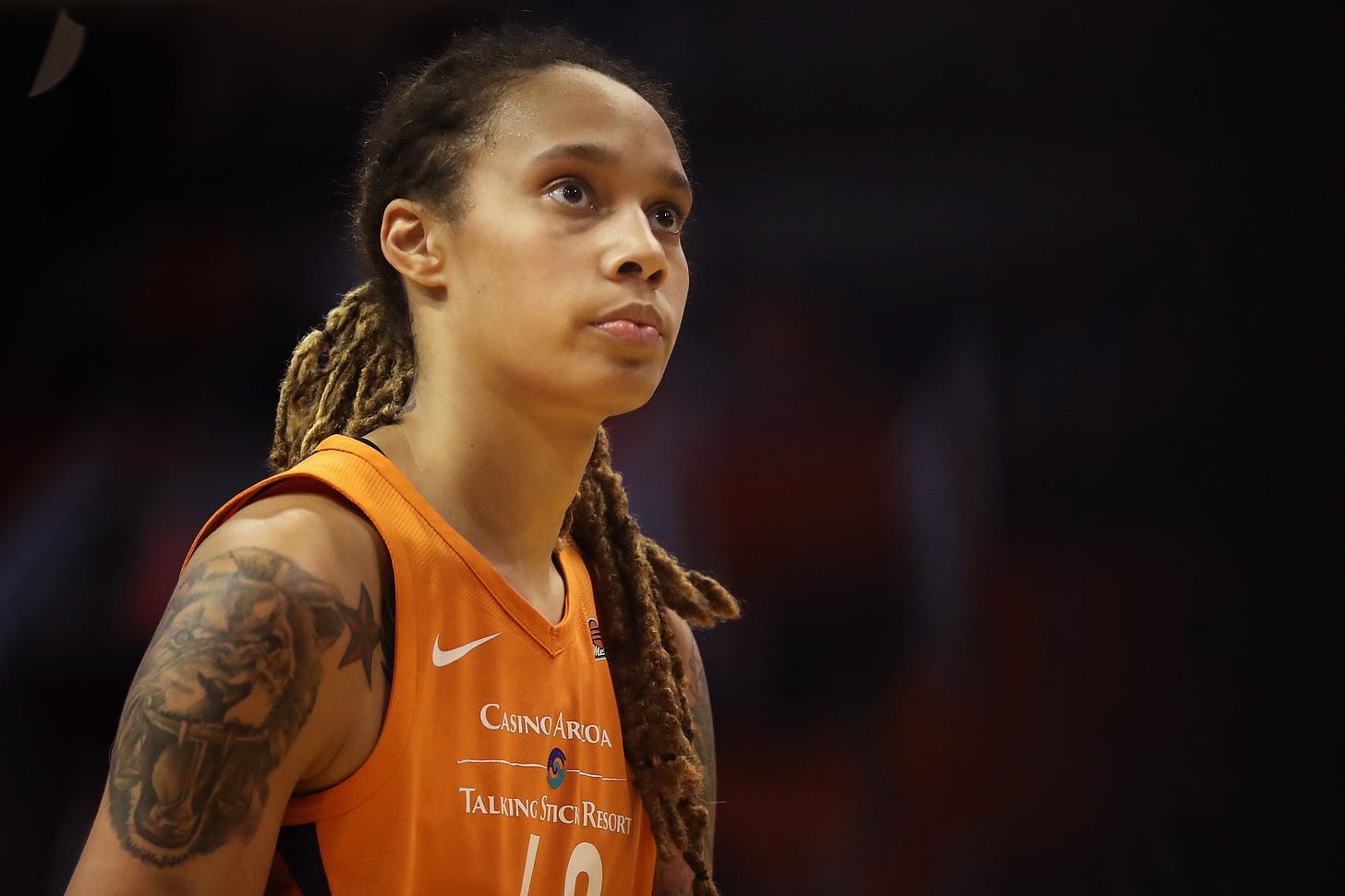 (Brittney Griner, via Getty Images)
I was reminded again, two days later, by her teammate, Brittney Griner, that we're supposed to feel conflicted right now. Reporter Misha Jones asked Griner about the league's social justice initiatives for this season, and Griner's eyes lit up.
"Breonna Taylor will be on the back of our jerseys. And I think that is amazing, because I don't think people say her name enough," Griner said.
"People don't talk about it enough. We don't -- thank you for this question. I don't think we get asked questions enough around the social injustice that's happening right now. We don't get asked enough about what's going on in our communities. And I think that's a shame."
Griner is right. It's shameful. Sports this summer is supposed to be used to amplify the ongoing problems of systemic racism and police brutality, not distract from them.
"I mean, we're here to play basketball, but basketball doesn't mean anything in a world where we can't just live, we can't wake up and go and do whatever we want to do — go for a run, go to the store to buy some candy, drive your car without the fear of being wrongfully pulled over," she said.
"You know, there's so much anger in me, honestly. But I just want to challenge everybody that's here today to do more. Write the story that might be tough, take take a chance, ask the question that's tough. Don't let it be silent."
If I had any doubts about the validity of my discomfort after that, Phoenix Mercury guard Bria Hartley put them to rest. I asked her why she decided to opt in and play this summer, when some of her peers chose to stay home.
"Opting out and not getting your salary as a single mom also isn't ideal. So it's not my thrill to necessarily be in the bubble, but there's certain things I need to take care of," she said. "And basketball is my means to make a living to provide for my family."
Thankfully, in the NWSL, players who decided not to play still received their full salary, no questions asked. Most chose to play anyways, because careers are short and chances are limited. But it was a weighty decision, and weeks in, the full burden of it is showing. Moms, who were able to bring their kids to the tournament, have been working overtime, without their usual support systems in place. The heat and altitude have made every practice, every game, extra challenging. The constant testing, and subsequent worrying about the results, has been exhausting.
And, of course, we can't forget about, well, everything else going on in the world.
"Teams aren't just trying to gel in four games after a limited preseason, they're also playing in the middle of a pandemic, while having huge and weighty conversations about race and social justice and their role in it as teammates and humans and players with a platform," Meg Linehan wrote for The Athletic.
I was reminded how much pressure these players are under on Monday, when OL Reign's Bethany Balcer said on social media that she had suffered a panic attack in the middle of the game that morning.
In a note on Twitter, she said she had hit an "emotional wall," and that it was "really, really tough to stay mentally healthy in an environment like this one."
On this week's episode of the Burn It All Down podcast (a weekly feminist sports podcast that I co-host with Dr. Brenda Elsey, Dr. Amira Rose Davis, Jessica Luther, and Shireen Ahmed), we spoke at length about the labor conditions facing college and pro athletes during this pandemic. Every time I got close to talking myself into thinking that there might be an ethical way to do this — I so want there to be an ethical way to do this!!! — my co-hosts would chime in with a reality check: None of this is okay.
I'll continue to watch and cover women's sports this summer, anyway. I'm sure I'll celebrate some goals and get lost in performances from time to time. I'll have an opinion on who the MVP should be, and I'm sure have a hot take (or ten) about lineup choices. I'll do it because it's my job, because I love it, and because I believe that as long as these athletes are playing, I should be supporting.
But instead of trying to escape the discomfort, I'm going to lean into it. Because right now, sports aren't just about wins and losses. Livelihoods are at stake. Lives, too.

Thanks so much for supporting Power Plays! Take care of yourselves, and I'll be back in your inbox soon.