At the NWSL draft, young women became what they had seen
Hello from Baltimore!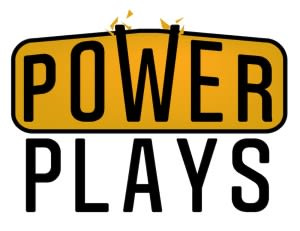 Hello, Power Players! Hope this newsletter finds you well on this Friday. I of course have to open up with my usual plea: If you haven't subscribed to Power Plays yet, please take two seconds out of your day to add your email into the box below.
And spread the word! We're growing our community here every day, and it's because of YOU.
It's been a huge week in the world of women's sports — ICYMI, earlier this week, I broke down the WNBA's new collective bargaining agreement, and interviewed the indomitable Alyse Hue, general manager of the NWSL's Sky Blue FC. Last week, we dove into the investment inequities in junior hockey.
And today? You're getting my dispatch from the NWSL draft!
It was a WILD draft day, and before we get to my big-picture takeaways, please get caught up on the drama by reading these stories from some of my favorite NWSL experts:
Okay friends, let's do this!
The NWSL is so important
I'm totally co-opting my friend Ari Chambers' go-to mantra, "THE WNBA IS SO IMPORTANT," but I think (hope?) she'll forgive me.
The NWSL is entering its eighth season. That means most of the players who were drafted on Thursday were about 14 years old when the league launched. Right as they were entering high school and begin to think seriously about their future, a professional women's league launched in the U.S. with the support of U.S. Soccer.
I went into the draft wanting to get a sense of the impact the NWSL's eight-year existence had on these women. I expected that it must have had some impact, even indirectly, on their decision to dedicate so much of their life to soccer. But I truly wasn't prepared to hear how much women's professional soccer changed their life.
You know the saying, "You can't be what you can't see?" Well, they saw. And they became.
Ally Watt, a Texas A&M star who was drafted sixth overall by the North Carolina Courage, said the launch of the NWSL convinced her to focus full-time on soccer
"A huge thing I talked about with my dad was going pro. He said, "They just got the (league) back in America, you could play here in America," Watt told reporters after she was drafted.
Before that, people had always told her that if she wanted to pursue soccer professionally, she'd have to go to Europe.
"I was stuck between picking sports, between track and soccer. So I was really excited to see the league was coming back. I wanted to play close to home," she said.
"It made me realize there's a huge future rising for women's soccer."
I was particularly moved that you could see the impact of the two former women's professional soccer leagues in the United States, too.
Tziarra King, a N.C. State alum who was selected eighth overall, but the Utah Royals, said she remembered going to Sky Blue games when she was younger and taking a photo with Natasha Kai.
This was back in have been 2009 or 2010, when the Sky Blue played in the Women's Professional Soccer League (WPS), which operated from 2009-2011. That moment with Kai made King realize that women's pro soccer could be an option for her, too.
"The progress that the league's made and the progress that women's soccer has made, it's just been unbelievable," King said. "And I'm just so excited to be coming into the league right now and seeing where it goes."
And Ella Stevens, who was picked in the third round by the Chicago Red Stars, realized she could be a pro soccer player when she was very young, when her parents took her to watch Atlanta Beat games.
The Atlanta Beat were a Women's United Soccer Association (WUSA) team that played from 2001-2003. Stevens was born on December 11, 1997, so she would have been under the age of six when she went to those games.
"We would always go to Atlanta Beat games. And watching them play, I always wanted to be there," Stevens said.
She didn't know exactly where there was when she was young, buy she got there eventually.
These stories can get cheesy, I know. But when we're fighting every day for gender equity in sports, and the roadblocks at times seem insurmountable, and the progress looks so thin it's almost transparent, let's remember how important every single step is. That the dreams of young girls are changing in real time every time female pro athletes take the field. Leagues that felt like failures at the time are still making waves 19 years later.
That, my friends, is power.
Parting thoughts: Is it time to start collective bargaining?
Obviously, CBAs are on my mind thanks the to the WNBA, but as I sat at the draft and saw owners fumble through questions about allocation money and heard, for the first time, that the allocation money doesn't have to be spent on players — players who are already underpaid — I started getting very concerned.
There is a NWSL Players Association, but it hasn't started working towards a CBA yet; there is still fear that pushing too hard on the labor side will cause the league to fold. But that is a fear that every single owner and manager has held over workers in every single employment environment in the world, forever. It's a concern that WNBA players had back when the WNBA launched in 1997. But that league had some very savvy veterans, who knew how important it was to have a seat at the table in bargaining, and were able to get enough support to unionize and get the first WNBA CBA in place in 1999. That was two years into the league. The NWSL is on year eight.
I understand fears. But if you're waiting for management to tell you that it's a good time to have a CBA, you will never have a CBA.
Who is in power?
Maybe one of the reasons I'm feeling so bullish about the players organizing is because looking around at the different draft tables, it was overwhelmingly obvious that this is still a league run by white men. North Carolina Courage, the two-time defending champions, had zero women at their table.
Notable absences
ESPN did not send a reporter to the draft. Getty Images did not have a photographer at the draft. The New York Times did not commission any draft coverage. Neither did USA Today.
That is unacceptable.
I am obsessed with Tziarra King
I'll have more on her in a later issue, but follow her on Twitter, you won't regret it.
That's all for today, friends. I'll be back on Monday. Have a great weekend!