Sexism in sports science puts female athletes at a dangerous disadvantage
Fat shaming, limited concussion research, period taboos, and more!
Welcome to  Power Plays, a newsletter for people who are sick of hearing bullshit excuses, and ready to see equality for women in sports.
I'm Lindsay Gibbs, your captain on this journey. I'm so glad that you're here. My email is lindsay@powerplays.news. I look forward to hearing from you, as we work together to build Power Plays into a true, well, power player. (Sorry, I couldn't help myself.)
If you haven't already, please subscribe by adding your email in the box below. That's the only way to keep this thing going.
First, a couple of things: Thank you all so much for helping make the third week of Power Plays its best so far. ICYMI, check out my Wednesday newsletter, which featured an extensive interview with World Cup champions Ashlyn Harris and Ali Krieger.
I'm compiling some testimonials to use for promotional purposes, so if you're enjoying this newsletter so far, can you send me an email explaining why? Tweets appreciated, too.
Secondly: The Power Plays design underwent a couple of small tweaks, and I want to thank my friend, the very talented Adam Peck, for his graphic design skills and patience.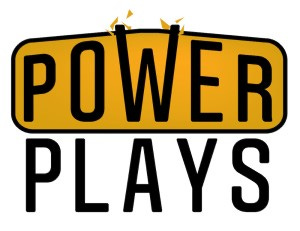 Okay, now let's dive right into today's topic: Sexism in sports science, and how it puts female athletes at a disadvantage. It'll be fun, Or, at least today's article from the archives will be fun. The rest of it might just make you mad.
Let's do this!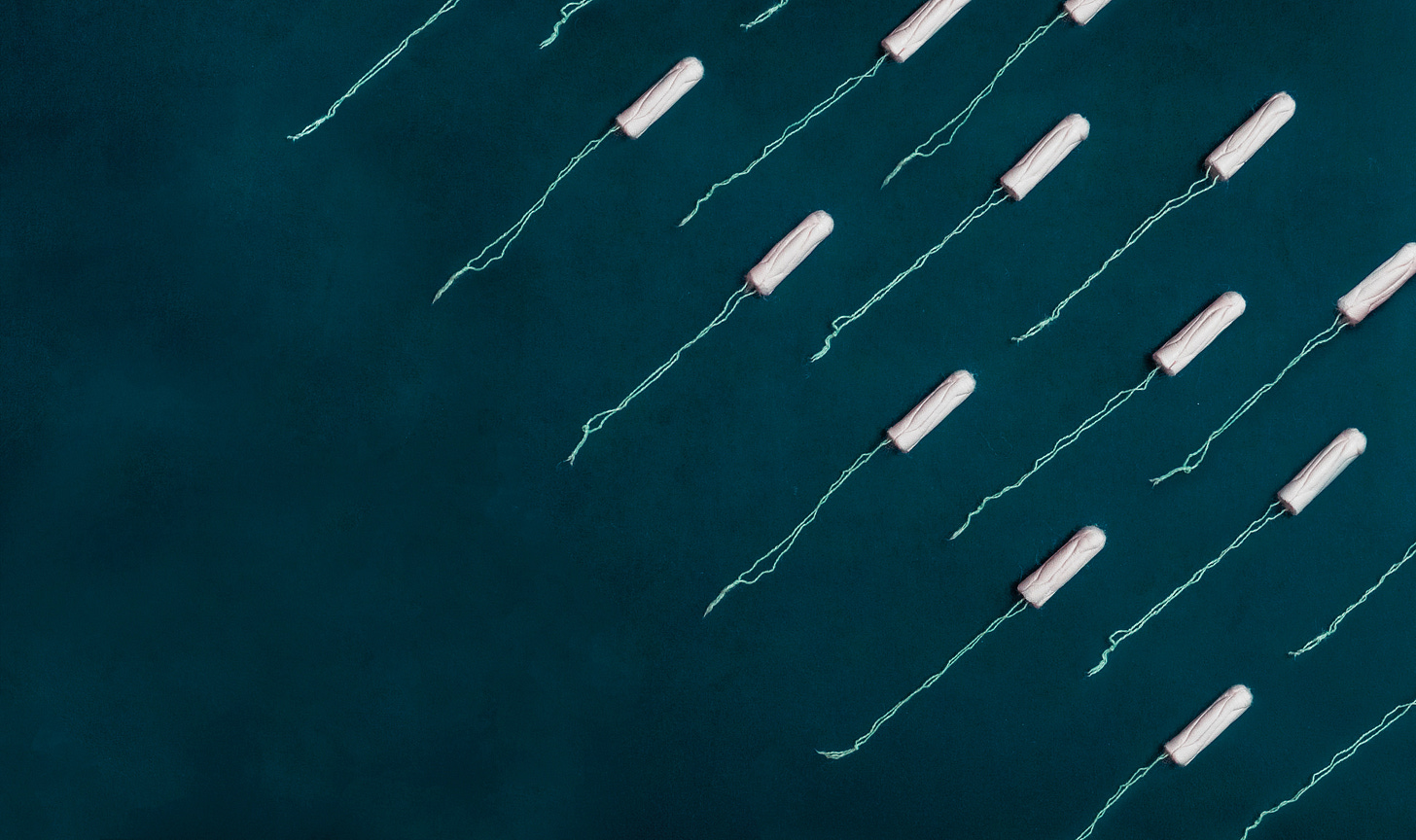 (Yes, those are flying tampons. I didn't have a photo in my personal library to use in this newsletter, so I had to go the free stock image route, and this is where we ended up.)
Breast injuries are still a taboo subject, apparently?!
Science forgetting about the existence of anyone who isn't a cisgender male isn't exactly a brand new subject. So, what got me thinking about it now? Well, earlier this week, The Guardian published an eye-opening article about breast injuries going unreported in women's contact sports.
According to reporter Clare Watson, PhD candidate Brooke Brisbine visited 30 women's rugby and football training sessions in Australia, and asked the players if they ever suffered a breast injury.
Sounds not very notable, right? Well, it wouldn't have been. Except that Brisbine discovered that most players had never, ever been asked that question.
"It was quite nearly the first time that any of these players had ever been asked about a breast injury," Brisbine said. "And certainly the first time a vast majority of them had ever said anything about it at all."
Overall, Brisbine surveyed nearly 300 athletes and 250 members of coaching staffs in women's AFL and rugby sevens. Fifty-eight percent of players reported experiencing a contact breast injury during competition or training. But most of the staff interviewed estimated that fewer than five percent of all players had dealt with such an injury.
That is a staggering differential. It seems to boil down to this: The training staff doesn't ask the players about breast injuries, because it's a predominately male profession, and it doesn't occur to them to ask. That makes the women feel uncomfortable bringing it up. Therefore, injuries in a very important part of the body are going untreated.
"No one's been asking them about it. No one told them that it's important to report it," Brisbine said. "Breasts are still a bit of a taboo topic, especially in female sports."
Fat shaming is so often rooted in ignorance about the female body
A week ago, Power Plays interviewed New York Times journalist Lindsay Crouse, who produced the powerful first-person account of the emotional and physical abuse runner Mary Cain suffered while at Nike's prestigious Oregon Project.
Since coming forward with her harrowing story, elite runners throughout the world have come forward with similar stories of their own. The most familiar refrain in these stories? Men in charge bullying the best female athletes in the world about their weight.
Amy Yoder Begley, an Olympic runner, tweeted that she was kicked out of the Oregon Project because she was told she was too fat.
Well, you might be thinking, was she too fat and out of shape? Fitness is important to elite runners!
But you already know the answer to that question: Nope. Follow-up reporting by Sports Illustrated and the New York Times reveals just how ignorant and toxic this fat shaming was.
Steve Magness, an assistant coach under Alberto Salazar, the head of the Oregon Project, from 2011 to 2012, reviewed his records and told Chris Chaves of SI that Yoder Begley's body fat percentage was 11.1 using a hydrostatic method or 12.4 using skin calipers, which he estimated to be almost as low as a woman can go without impacting her health.
Yet Salazar remained obsessed with Yoder Begley's size.
"I remember Salazar saying something like, 'Her a-- was hanging out of her uniform'," Magness says. "In that moment, he added, 'I'm done with you. I'm tired of fighting this weight issue. We're done.' Amy countered by saying she hadn't gained any weight. Alberto said he didn't care what her weight said. 'I know you've gotten bigger.' There was this conversation on if her jean sizes had gone up because her butt was bigger. It was the [most] bizarre thing ever."
Imagine if those in charge of caring for women in sports based their evaluations of women's bodies on science? What if they understood that women's bodies come in a variety of size of shapes. Imagine if there was more research done on cisgender women's bodies, so that training programs and doctors and psychologists could all be on the same page? Imagine if companies like Nike mandated that people with such knowledge be in charge of their elite programs?
*deep breaths*
Science ignores cis women in studies because periods are complicated
In a 2016 editorial by the British Journal of Sports Medicine, which was covered by Newsweek, seven scientists drew attention to why women aren't properly studied in sports science.
"The complexities of the menstrual cycle are considered major barriers to the inclusion of women in clinical trials," the authors wrote.
"Historically, partially due to concerns of potentially damaging unborn fetuses, medical trials—including drug trials—were conducted solely in men. Further, women were perceived as more physiologically variable, therefore utilising only male participants would allow meaningful results with fewer participants and less funding,"
So, because women's bodies are often more complex than men's due to menstruation and baby making, there is less research done on them. Which seems … like exactly the opposite of what should be happening? Shouldn't more research be done on these bodies precisely because they are more complex?
I know, I know. Now I'm just shouting into a void.
There is hope on this front, though, that I want to acknowledge. This summer, Kieran Pender of The Telegraph wrote about how the U.S. Women's National Team embraced period tracking in their World Cup preparation. 
"One emerging issue in women's sport is the menstrual cycle and its impact on performance, player health and injury risk," Dawn Scott, the USWNT's fitness coach, told The Telegraph. "I've known about these effects, the research, for a long time – but working with 23 players, I had always struggled to know how to accurately monitor that and how to individualise strategies for players."
Scott brought on Dr Georgie Bruinvels in 2016, thanks to additional funding by U.S. Soccer, and the two administered a detailed survey to every player on the USWNT, to collect average cycle lengths and symptoms for each player, and monitored them with Orreco's app, FitrWoman. The purpose wasn't to sideline or shame the players who were menstruating; rather, it was to figure out how to limit any negative impacts of the cycle through diet, sleep, and recovery methods. 
It was also to help smash through the stigma.
"We want to end the taboo," Scott said. "At the elite level, but also for teenage girls. They should feel comfortable talking about this with their coaches."
Women's brains are left in the dark, too
This newsletter has already been longer than I intended it to be, but I'd be remiss if I didn't mention that women are vastly underrepresented when it comes to concussion and CTE research, too. Which might be the scariest part of this because, you know, brains are pretty important.
In 2016, when soccer star Brandi Chastain pledged to posthumously donate her brain for research at the Concussion Legacy Foundation-Boston University-Veteran's Affairs Brain Bank, only seven of the 307 brains in the bank were from cis women.
In 2017, the National PTSD Brain Bank and Pink Concussions, a nonprofit focused on improving education and treatment of women and girls suffering from brain injuries, launched a brain bank for women that aimed to close that gap, but there's still a long way to go. And there's a huge imperative to make sure women are included in concussion and CTE research because the studies that have been done indicate that women get sports concussions at even higher rates than men, and that their concussion symptoms can often be worse.
For more on this, I recommend reading this excellent article by Mirin Fader in Bleacher Report, "Why women's soccer players are worried about their brains."
Tell me your stories
Look, this is just a brief overview of what I consider one of the most underdiscussed problem facing women's sports right now. And it's a tangled web. Because women's sports are taken less seriously and not invested in as much as men's sports at any level, female athletes often don't have the same access to medical care that male athletes do. Because sports medicine is such a male-dominated industry, when they do have access to care, it's often by men. Because of societal stigma, women might not feel comfortable talking with anyone — particularly men — about things such as PMS and breasts. Because cis women aren't included in many medical studies, less is known about their bodies, period. Because there's an overarching stereotype that women are weak and fragile, women often want to keep their pain hidden.
And, because we know that the pain of black women is taken far less seriously, all of these issues are compounded for women of color. (And, of course, trans women and intersex people face far more barriers when it comes to sports science, which we'll be touching on soon, I promise.)
So, what can we do? Well, let's start here: Tell me your stories. I want to hear from doctors and trainers, coaches and parents, and athletes on all levels — how has sexism in sports science impacted you? What bad experiences have you had? What good experiences have you had? Together, we can take a deeper dive into this topic.

From the archives: 'In swimming … boys are just as disturbed as girls'
A classic from the October 6, 1964 edition of the NYT. It was hard to screenshot, so I've just excerpted the most relevant parts below.

TOKYO, Oct. 5—An international gathering of scientists interested in medical aspects of sports was told today that muscle alone kept men ahead of women in swimming, but that in running, jumping and throwing things, the girls would have to change their personalities if they ever hoped to catch up with the males.

Women are too unstable emotionally to compete with men in track and field, according to tests made with top British athletes by J. E. Kane, a British delegate to the International Congress of Sport Sciences. But in swimming, Kane's findings indicated, the boy are just as disturbed as the girls.

More than 700 scientists from 41 countries are meeting; here this week for a medical survey of sports in connection with the Olympics that start Saturday. The drugging of athletes and the effects of strenuous exercise on health are among the topics being discussed.

"Even allowing for physical differences," Kane said in a symposium on sports and personality traits, "women could never reach the top in men's track and field athletics. The same could not be said of swimmers."

Question ‐ and ‐ answer tests conducted by Kane on British Olympic athletes and others showed that women contestants in all sports were "significantly high" on the "anxiety scale," had low "ego strength" and suffered a "low frustration tolerance."

Male swimmers showed about the same personality traits as women on Kane's charts, but men track and field athletes appeared less prone to anxieties and other personality disturbances than female performers in the same events.

"In relation to the general population mean for anxiety," Kane found in examining male athletes, "the track and field athletes were significantly lower and the swimmers significantly higher." Women athletes were found to be high on both counts.

That's all for this week, friends! I'll be back in your inbox on Monday. And, yes, I know I said something last week about getting you this newsletter early enough each day to become a part of your morning routine. That's still my goal. I'm optimistic about next week. There's lots of great stuff brewing.
As always, say hi: lindsay@powerplays.news. I'm on an Inbox Zero mission this weekend, so this is a particularly good time to reach out!