Amid covid-19 pandemic, USWNT gave a t-shirt company its biggest sales day ever
BreakingT bet on women's sports merchandise, and it is paying off.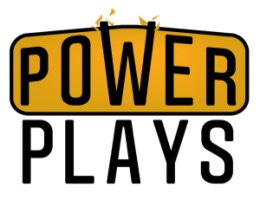 Hello, friends. Happy Monday! I hope you're all hanging in there during these scary times.
This is an exciting week here at Power Plays. On Friday, we'll be having our first Power Plays Book Club discussion on our March selection, "Sum It Up." This will be for paid subscribers only. (If you plan to participate and have questions or observations about the book, please email me lindsay@powerplays.news with the subject "Book Club.")
Plus, thanks to your support, our first couple of freelance contributions will be in your inbox this week, and those will be available for all subscribers, on the paid and free lists. At a time when sports media is in peril — just like pretty much other industry, I know — I'm so proud that this community is supporting *more* work.
You can help this work continue by purchasing a paid subscription or by donating subscriptions, which I will give out to devoted readers who can't afford one at this time.
Today, we've got an interview with BreakingT president Jamie Mottram, and I'm going to share a few things that are still making me happy in this time of unease.
But first: A couple of weeks ago, I wrote about the anti-trans bill that is sitting on the desk of the governor of Idaho, just waiting to be vetoed or to be signed into law. There is just over 24 hours left to convince him to veto. This bill is using women's and girl's sports as an excuse to discriminate against the trans community, and we must fight back. Please follow the directions laid out by Chris Mosier below:
Okay, friends. Let's do this.

BreakingT's partnership with the USWNT paid off when it mattered the most
One of the first issues in Power Plays history was about the lack of merchandise available for women's sports fans, and it's a topic I have not revisited as regularly as I intended to early on. So, this month I was absolutely thrilled to get a chance to talk with Jamie Mottram, the president of BreakingT, about his company's commitment to women's sports merchandising.
Earlier this month, the U.S. women's national team protested U.S. Soccer's sexist legal argument against equal pay by coming onto the field in the She Believes Cup championship game with their U.S. Soccer warm-up shirts turned inside out. Thanks to the way the stitching work, this meant that the four stars — which signal four World Cup championships — were visible on the shirt, but the U.S. Soccer crest was not. (I wrote some about this protest in a paid newsletter earlier this month.)
It was a powerful image, and BreakingT — a merchandise company that specializes in turning buzzworthy sports moments into fun gear within hours — noticed immediately.
By midway through the game, the "Four Stars" shirt was available for sale through BreakingT, and within 24 hours it had sold over 6,000 units and set a daily online sales record for the company. It has now sold well over 10,000 units.
Earlier this month, Mottram spoke with Power Plays about that pivotal day, BreakingT's success selling women's sports merchandise, and how some of my favorite BreakingT shirts came to life. I really enjoyed this peak behind the curtain, and I know you all will too.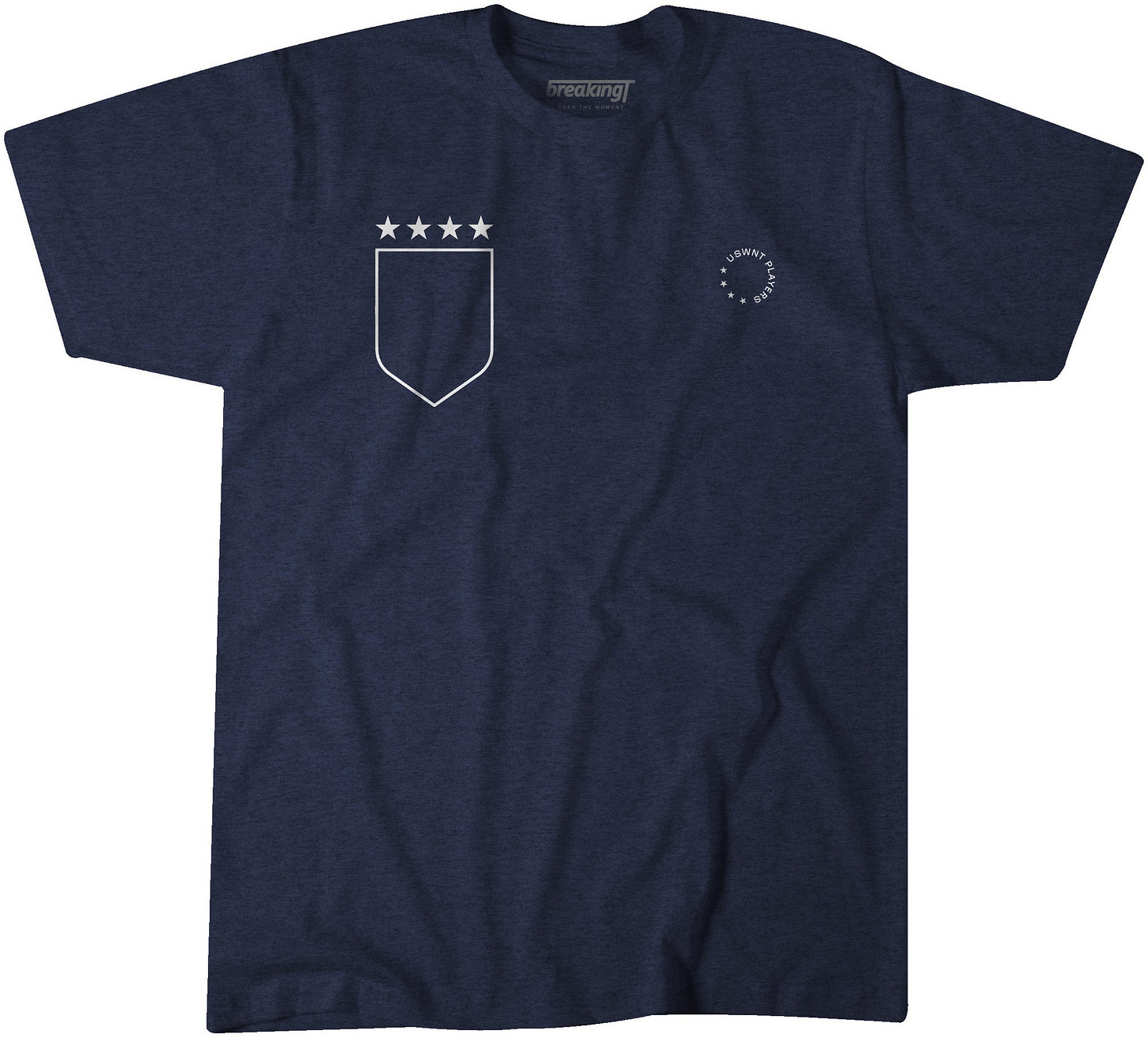 This interview has been edited and condensed for length and clarity.
Power Plays: Let's start with the big day: How did the Four Stars shirt come about?
Jamie Mottram: We're always monitoring the sports world for big moments. It's not just a human effort, it's data driven. We have an analytics platform, and right as a moment starts to over perform, our platform flags that for our team.
We have a small team, with designers in different time zones, which can spring into action within minutes. So when the USWNT comes out with their shirts on backwards our platform flags it and our team springs into action within minutes and starts designing. In this case the design was pretty straightforward. It's like, "You see that? Do that." Then we reached out to the director of the USWNT Players Association, Becca Roux, while the game is happening, and by the time the game's over there's already a product to market.
The product just existing and being online starts spreading, thanks to fans and influential people in the soccer and sports communities, and then the media partnerships kick into place, and we've got affiliate partners and different e-commerce media partners who are promoting it into their audiences. So then all these things come together in a really special way.
You know, that was a really tough day. That was the day coronavirus really happened in America. Trump was addressing the nation on national television, Tom Hanks and Rita Wilson (announced they had coronavirus), the NBA was suspended, all of that happened that night.
Earlier that day, we were having a lot of hard conversations internally about how this is going to impact us, our employees, our families, our business. There are a lot of scary scenarios that you don't really want to play out, but you have to play out if you want to still have a business when this is over. So that was a really, really tough day. And then the same hour as Trump addressed the nation and Hanks and Rita Wilson were sick and the NBA was suspended, the U.S. women's national team protested U.S. Soccer, and inspired our number one selling product ever.
PP: That's incredible. Obviously one of the keys to this was that you already had an ongoing partnership with the USWNTPA, so you could act quickly. How did that partnership come about?
JM: It's been a pleasant surprise that we've been able to establish so many different partnerships in such a short period of time. In the case of the women's national team and WNBA Players Association, what really put that on the radar for us was Rep Worldwide, an entity within the NFLPA that works with other properties to manage licensing programs.
We were already in discussion with the NFLPA when this opportunity came along — they let us know that they were starting this new group, Rep Worldwide, and that two of the first organizations that would be involved were the WNBPA and the USWNTPA.
So that really kicked it off. They were like, "Hey, this is an interesting opportunity for BreakingT, and vice versa. What do you think?" We were interested right away. That came together in the summer of 2018, but really came into play from a market or consumer standpoint in 2019 with our first WNBA season and the Women's World Cup. That's when the market started to really realize what we were doing.
PP: So often, companies dismiss opportunities to work with women's sports organizations. Why were you so excited to work with the WNBPA and USWNTPA?
JM: You know better than anyone that women sports are on the rise in terms of popularity in terms of revenue in terms of player compensation and power and standing in society. It's all on the rise. At the same time, we feel like there's an underserved audience there in several way, but not the least of which from our perspective is from a merchandise standpoint.
So, it made a lot of sense. And it continues to. And we're a for-profit business, so it's not like, "Oh, well, this is the right thing to do, so we did it." It's nice that I also happen to think it's the right thing to do. But it's definitely paid off for us at the same time.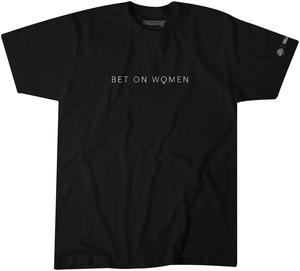 PP: I think I first really started to notice the company in 2018 with the "Bet on Women" shirt you put out right after WNBPA president Nneka Ogwumike published a piece in the Players Tribune announcing that the WNBPA was opting out of its collective bargaining agreement. How did that shirt come about? Were you given a heads up that the article was coming?
JM: I wish our license holders would give us more of a heads up sometimes, because we didn't know that the "Bet on Women" piece was being published, nor did we know that the U.S. women's national team was going to protest U.S. Soccer in the form of inside out jerseys. We saw that with everyone else. But because we have those partnerships, and because we're using social analytics to flag moments for us, and because we have designers that are available to us around the clock, we're able to move on things really quickly.
When that piece was published, we were already working with the WNBPA, and we very quickly worked with both parties, the PA and the Players Tribune to bring that product to market. So if you look at that shirt, there's a sleeve print that has the logos of both the WNBPA and the Players Tribune on it to acknowledge that. Everyone involved is also participating from a business standpoint.
But that continues to be a very popular product. It's a very powerful statement. And we have some things in mind that we're working on for this upcoming WNBA season. We may do some cool new versions of that of that product that I think will get a lot of attention.
PP: I loved your shirts during the WNBA playoffs last year — particularly the Playoff Emma shirt and the EMM-VP shirt, both of which celebrated the success of Washington Mystics forward Emma Meesseman. For those shirts, do you need the permission of the WNBA or the Mystics?
JM: We don't need approval from the WNBA or any of its teams to bring player products to market. We work directly with the PA on that with guidelines that prevent us from using any of the official league or team marks. So if you look at a Playoff Emma shirt, she might be wearing red or what have you, but there's no Mystics logos on there. There's no real defining marks that would be used in infringement of the league or its teams.
Now, the Mystics have bought and sold that product. They sold that in venue. And they also buy and sell Washington Wizards player product as well, although, I'm almost certain that they have bought more Mystics player product from us.
Teams have requested products from us, and given us notes on designs, but we're not using their marks. Maybe someday we're licensed by the WNBA. Maybe that day is not that far off in the future. We want to capture these moments while they're trending and get them to as many relevant fans as quickly as possible. We want to do that in fully licensed fashion. And that means — not just in women's sports, but all sports — being dual licensed by the league or governing bodies and the players associations. I think that's an eventual point that will arrive, but we're just not there yet.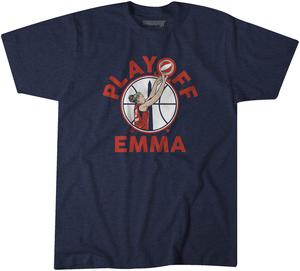 PP: Another of my favorites is the Rapinoe/Bird 2020 shirt. Was there any concern when making that shirt that you were being too "political"?
JM: I wear that one. I get a lot of funny looks, because when you wear it out of context, people seem to know it's a statement, but aren't sure exactly what it means. Then a lot of people are like, "That's a really cool shirt." It's usually under their breath, like a knowing nod. (NOTE: Mottram lives in Wilmington, North Carolina.)
With that shirt, it felt more like we were lifting people up and not putting people down. And sure, there's going to be opposition to that, but it's not something where we're hurting anyone. And it's not just lifting like any random people up, it's lifting up our partners, and it's serving the fans that care about those people and those teams. Our number one constituent is the fans. It'not so much of a political statement, in our opinion, to either support a fan base within reason, or just to do what we think is is the right thing, and hopefully that also aligns with fan support.
But there's a relationship that you have, where there's trust built in and understanding about what's going to work, what's going to lift the players up, rather than be something that they might not want to be a part of.
PP: When I was looking for Washington Mystics merchandise last fall I went to a lot of Dick's Sporting Goods stores in the area and had no luck. Even their online options for women's sports merchandise is incredibly limited. I know you've recently partnered with them, so is it reasonable for me to have hope that the status quo might change?
JM: Our relationship with Dick's, and really our relationship with any retailer, is pretty new. We hired our first salesperson last summer. So up until last summer, I was handling all sales, and we were mostly focused on working directly with teams. We didn't even start selling to Dick's Sporting Goods until December. It's off to a great start, but at the same time, not that much has even happened in women's sports during that time-frame that rises to the level of a BreakingT product wholesale buy. I hope this moment we're having right now rises to that level. The start of the WNBA season, and different things like (Sabrina Ionescu) getting drafted by (the New York Liberty), might rise to that level. The unfortunate part is the coronavirus, so we don't know how that will impact things.
That's why I was feeling emotional talking about (the Four Stars shirt). I mean it's a really hard reality that we might just not have a wholesale business for a while. It's hard to judge the present or the future right now.
But we're in partnership with different retailers — not just Dick's, I mean we work with Lids, and Academy Sports, and RallyHouse, which is in several major markets. With all these retailers, if something big happens in market or at the national level that happens to be coming from the world of women's sports and we're celebrating those moments, I hope that we're on the front table in those spaces, just like if it happened in the NBA or the NFL.
I do think there's an impact to be made. The same buyers for our Gerrit Cole product when he signed with the Yankees are the same people that are going to get pitches from us in that market when Sabrina gets drafted. So that that relationship, it's already there. You know, that path to a comparable product for a big moment in the WNBA, it's already there. Now, the path is not going to be taken every time. But some of the time it will be. And I think the path is just gonna get more and more worn as we as we go.

Women's sports stuff that is making me happy right now, which is an increasingly impossible task
Times are rough, but here are things that have made me smile over the past few days, and maybe they will make you smile, too:
Fox Soccer replayed the USA/France Women's World Cup quarterfinal over the weekend, and Becky Sauerbrunn did an #AskBecky Q&A on @FoxSoccer, and it was the best thing ever.
Megan Rapinoe and Sue Bird did an Instagram Live, and it happened to ALSO be the best thing ever:

Thanks so much. I'll be back tomorrow, and if you're a paid subscriber of Power Plays, I'll be back in your inbox every day this week.
Take care of one another, and please reach out if you need anything. (Especially if you're looking for a gift subscription, a few were donated just this morning.)
lindsay@powerplays.news